Actor Orlando Bloom and singer Katy Perry are reportedly engaged.
According to E! News and People magazine, the "Lord of the Rings" actor proposed to Perry on Valentine's Day, Feb. 14, and Perry confirmed the news.
Perry's mother, Mary Hudson, wrote on Facebook: "Look who got engaged last night." A photo showed the bride-to-be with her fiance under a floral arrangement, the two news outlets reported, adding that the post was deleted.
"Lifetimes," Bloom also wrote on social media.
He also shared a quote on Valentine's Day, saying, "A shallow person will have only shallow relationships. Real love is not one person clinging to another, it can only be fostered between two strong people secure in their individuality."
The actor also wrote: "Antoine de Saint- Exupery, author of The Little Prince wrote in a work called Wind, Sand and Stars, 'Love is not two people gazing at each other, but two people looking ahead together in the same direction." The quote was attributed to Daisaku Ikeda.
"I'm very pragmatic and logistical and I am less fantastical about things," Perry recently told Paper magazine, according to
E News
. "I mean, I was married when I was 25. I'm 34. It was almost 10 years ago. I was like, 'One person for the rest of my life,' and I'm not so sure that that idea is for me. I'm just such a different person than I was."
"Katy likes how down to earth Orlando is," a source told E! News in January 2016. "They seem to be getting serious and are an official couple. She calls him her boyfriend."
Celebrities Lost So Far in 2019
Albert Finney
James Ingram
Longtime R&B singer James Ingram died in late January. Quincy Jones, a collaborator of his,
wrote
: "With that soulful, whisky sounding voice, James Ingram was simply magical ... every beautiful note that James sang pierced your essence and comfortably made itself at home."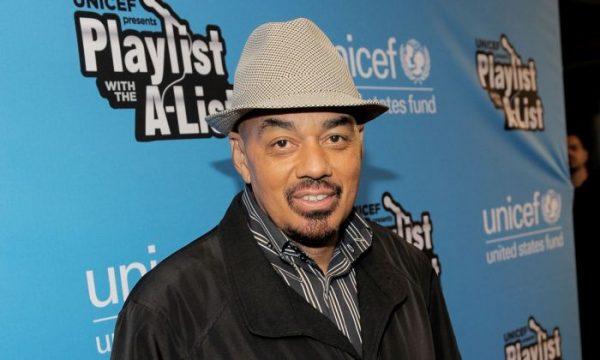 Fatima Ali
"Top Chef" alum Fatima Ali died on Friday, January 25, after a battle with terminal cancer. She was 29.
Former "Top Chef" contestant Bruce Kalman paid tribute to her: "It's with a heavy heart we say goodbye to Fatima Ali today, as she has lost her battle with cancer," he wrote
Carol Channing
Bob Einstein
Comedian and actor Bob Einstein died on Jan. 2 after a battle with cancer. He was 76.
Daryl Dragon
Daryl Dragon, or "Captain" of pop group Captain and Tennille, died on Jan. 2 of renal failure.