Vinny Vella, an actor who appeared in "Casino" and other mafia movies, died after a battle with cancer at the age of 72.
His spokesman posted a message online on Feb. 20, confirming his death.
"We are saddened to report that Vinny Vella has passed and I'm sure that no one is more saddened than himself," the spokesman wrote,
TMZ reported.
"Vinny loved life from his family to his friends and fans he was easily one of the funniest, endearing actors to have ever graced the screen," he added.
Vinny Vella Jr., his son, told the news outlet that he was suffering from liver cancer.
He played Artie Piscano alongside Robert De Niro, Joe Pesci, Sharon Stone, and James Woods in "Casino."
The actor also portrayed character Jimmy Petrille in "The Sopranos" on HBO.
Vella also appeared in De Niro film "Analyze That" and gangster film "Ghost Dog."
He had roles in Johnny Depp mob film "Donnie Brasco," "Kissing Jessica Stein," "Kill the Irishman," "Mambo Cafe," mafia film "This Thing of Ours," and "Find Me Guilty."
His rep said, "Arguably the fastest on the draw, king of the comebacks. His verbal jousting was legendary but many know Vinny for his favorite saying—'Who's better than you?' ... We miss you my boy!"
His son also issued a statement, saying, "RIP to my father. I love you so much and I'm so heartbroken. You are no longer in pain—no more suffering pops. I love you."
TMZ reported he's survived by his wife and son.
For a time, he hosted a public-access TV show in New York City.
Celebrities Lost So Far in 2019
Albert Finney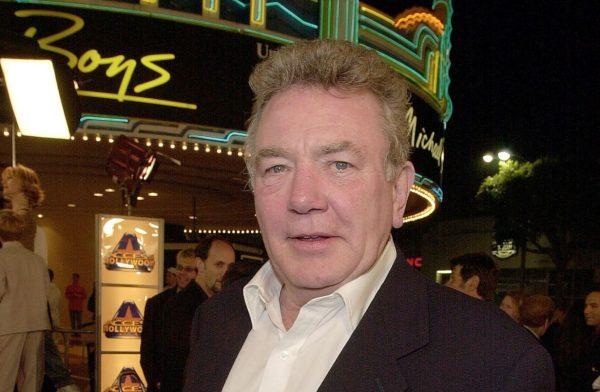 James Ingram
Longtime R&B singer James Ingram died in late January. Quincy Jones, a collaborator of his,
wrote
: "With that soulful, whisky sounding voice, James Ingram was simply magical ... every beautiful note that James sang pierced your essence and comfortably made itself at home."
Fatima Ali
"Top Chef" alum Fatima Ali died on Friday, January 25, after a battle with terminal cancer. She was 29.
Former "Top Chef" contestant Bruce Kalman paid tribute to her: "It's with a heavy heart we say goodbye to Fatima Ali today, as she has lost her battle with cancer," he wrote
Carol Channing
Bob Einstein
Comedian and actor Bob Einstein died on Jan. 2 after a battle with cancer. He was 76.
Daryl Dragon
Daryl Dragon, or "Captain" of pop group Captain and Tennille, died on Jan. 2 of renal failure.