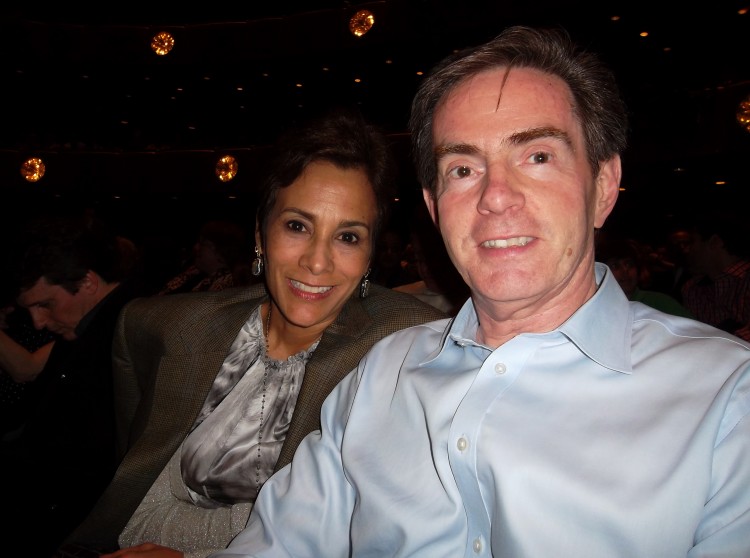 NEW YORK—Shen Yun Performing Arts' Saturday afternoon, April 21, performance enthralled the audience at New York's Lincoln Center.
One audience member who came away impressed by the dancers' athleticism and techniques was Jim Basker, a professor of English at Barnard College, Columbia University.
"They're athletic and their moves are particularly impressive," he said of the male dancers.
The Shen Yun dancers are trained in classical Chinese dance, a major component of 5,000 years of Chinese culture. In addition to expressions and postures, dancers are also trained in leaping, tumbling, and complex aerial techniques, according to Shen Yun's website.
In terms of artistic expression, Mr. Basker said that the choreography and the animated, digital backdrops contributed to the show's beauty. "It's very clever, its multimedia approach," he said. "Using the background, the dancers … coming up the platform. It's very clever, very beautiful."
"From vast open grasslands in one dance to the stately elegance of Tang Dynasty pavilions in another; from dusty yellow battlegrounds to tropical beaches to Himalayan peaks to picturesque scenery of the Yellow River Delta—the digital projection infinitely expands and transforms the stage," says the Shen Yun website.
Because neither Mr. Basker nor his guest, Angela Ballot—who is a lawyer—have extensive prior knowledge of Chinese history, they came away with a whole new experience on Saturday.
"We just respond to the stories and aesthetics of what we see … it's very attractive, very impressive," Mr. Basker said. 
Numerous dance pieces were "evocations of the old stories and traditions," he said. One example is the dance entitled Crazy Ji Saves the Day, which humorously portrays the experiences of an eccentric 12th Century Chinese Monk, Ji Gong, affectionately known as "Crazy Ji."
With reporting by Alec Wong and Franklin Yu.
Shen Yun Performing Arts, based in New York, has three touring companies that perform simultaneously around the world, with a mission to revive traditional Chinese culture. Shen Yun Performing Arts Touring Company will perform at the David H. Koch Theater at Lincoln Center through April 22. 
For more information, visit ShenYunPerformingArts.org.