Educator Jamaal Bowman declared victory on Wednesday over Rep. Eliot Engel (D-N.Y.), an apparent upset that left political observers shocked and drew parallels to Alexandria Ocasio-Cortez, a bartender, emerging to win a House seat in 2018.
With 100 percent of precincts reporting, Bowman had 61.8 percent of the vote to Engel's 34.9 percent.
Bowman, 44, secured more than 11,000 more votes than the incumbent.
"I'm a Black man raised by a single mother in a housing project. That story doesn't usually end in Congress. But today, that 11-year old boy beaten by police is about to be your Representative. I can't wait to get to DC and cause problems for those maintaining the status quo," Bowman said in a social media statement.
"We won," he said in another, appealing for donations.
In most of New York state, winning a Democratic primary typically means the nominee will secure the seat.
Engel, 73, hasn't conceded. In a statement to The Epoch Times, his campaign said it "will continue to closely monitor the collection and counting of absentee ballots and recount of the voting machines over the next week."
"There are many thousands of absentee ballots that will need to be counted, and that count won't begin for another six days. Any declarative statement on the outcome of this race right now is premature and undermines the democratic process," the campaign said.
"Congressman Engel strongly believes that every absentee ballot should be counted, especially during this pandemic. In the meantime, the Congressman will continue his work for the people of the Bronx and Westchester."
Dave Wasserman, editor of the nonpartisan Cook Political Report, acknowledged the absentee ballots left to count but said he'd still seen enough to indicate that Bowman defeated Engel.
Bowman's apparent win drew comparisons to Ocasio-Cortez, then-29, unseating Crowley, one of the most powerful Democrats in the House.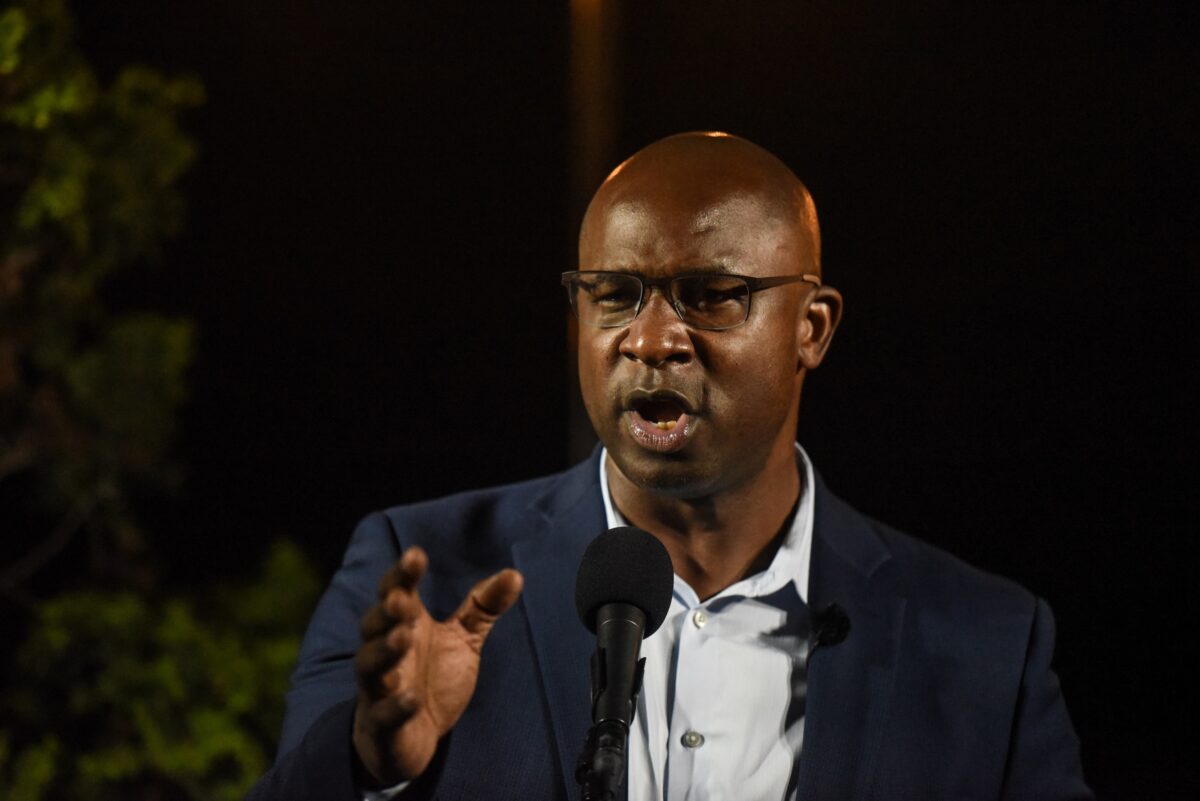 Engel is the chairman of the House Foreign Affairs Committee and won handily in his previous reelection campaigns.
Engel, the son of Russian immigrants, was elected to the House of Representatives in 1988 and has represented three different districts since then.
Before that, he served for 12 years in the New York State Assembly.
Bowman, a former primary school teacher and middle school principal, ran to the left of Engel, championing Medicare for All, the Green New Deal, the repeal the 1994 crime bill, ending cash bail, and stopping the building of any more jails or prisons.
No other incumbents lost in the primaries but several congressional newcomers are set to gain office in November because of incumbents who are stepping down.
Reps. Jose Serrano (D-N.Y.), Nita Lowey (D-N.Y.), and Peter King (R-N.Y.) previously announced they weren't seeking reelection.
Mondaire Jones, a 33-year-old lawyer who once served in the Department of Justice during the Obama administration, appeared to secure the Democratic nomination to replace Lowey, while Ritchie Torres, a 32-year-old New York City councilman, won the nomination to replace Serrano.
Both face a general election battle but the seats historically go to Democrats.
Jackie Gordon, a public school teacher, was ahead in the Democratic primary for King's seat. State Assemblyman Andrew Garbarino was ahead in the Republican primary.
The seat representing New York's 27th congressional district was also up for grabs after Rep. Chris Collins (R-N.Y.) resigned late last year. Republican Chris Jacobs, former New York secretary of state, will face lawyer Nate McMurray.