Emmys 2013 Nominees and Winners: Watch Live Stream of 65th Emmy Awards
September 22, 2013 6:37 pm Last Updated: September 22, 2013 11:09 pm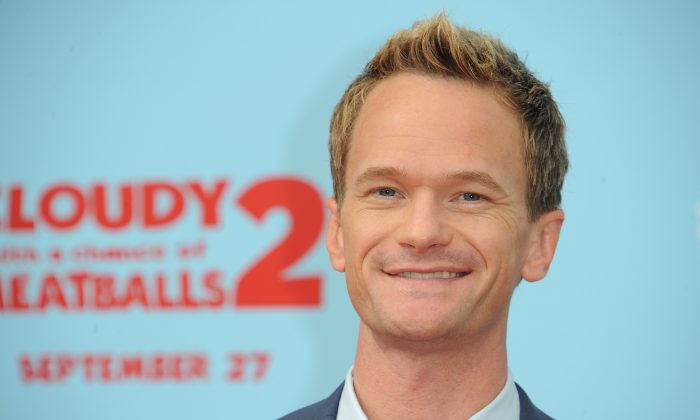 The 65th Annual Primetime Emmy Awards will take place at the Los Angeles Nokia Theatre on Sunday, and will be broadcasted at 8 p.m. EST on CBS. A live stream of it can be viewed online.
Neil Patrick Harris will host the event, which will note the best television shows. ""I couldn't be more honored and excited to be hosting this year's Emmy Awards. And what perfect timing — I'll just do the exact same script I'm about to use for the Tonys. 'And the Emmy for best revival of a musical goes to "Breaking Bad"!' See, told you it works," he said.
A live stream can be viewed here or here.
There will be memorials for Cory Monteith of "Glee" and for James Gandolfini, who starred in HBO's "The Sopranos." Both died earlier this year.
"We felt [Cory] needed to be represented, that at 31, he passed away under very tragic circumstances," Emmy show producer Ken Ehrlich told E! News
Sofía Vergara, Bryan Cranston, and Amy Poehler will make also appearances.
There will be performances from Elton John and Carrie Underwood.
"American Horror Story: Asylum" and "Game of Thrones" lead all shows in nominations.
ACTOR IN A DRAMA
Bryan Cranston – "Breaking Bad"
Hugh Bonneville – "Downton Abbey"
Jeff Daniels – "The Newsroom" – WINNER
Damian Lewis – "Homeland"
Kevin Spacey – "House of Cards"
Jon Hamm – "Mad Men"
DRAMA SERIES
"Breaking Bad" – AMC – WINNER
"Downton Abbey" -PBS
"Game of Thrones" – HBO
"Homeland"  – Showtime
"House of Cards" – Netflix
"Mad Men" – AMC
WRITING FOR A DRAMA
George Mastras – "Breaking Bad"
Thomas Schnauz – "Breaking Bad"
Julian Fellowes – "Downton Abbey"
David Benioff and D.B. Weiss – "Game of Thrones"
Henry Bromell – "Homeland" – WINNER
ACTRESS IN A DRAMA
Claire Danes – "Homeland" – WINNER
Vera Farmiga  – "Bates Motel"
Michelle Dockery – "Downton Abbey"
Robin Wright – "House of Cards"
Elisabeth Moss – "Mad Men"
Connie Britton – "Nashville"
Kerry Washington – "Scandal"
DIRECTING FOR A DRAMA 
Tim Van Patten – "Boardwalk Empire"
Michelle MacLaren – "Breaking Bad"
Jeremy Webb – "Downton Abbey"
Lesli Linka Glatter – "Homeland"
David Fincher – "House of Cards" – WINNER
SUPPORTING ACTOR IN A DRAMA
Bobby Cannavale – "Boardwalk Empire" – WINNER
Jonathan Banks – "Breaking Bad"
Aaron Paul – "Breaking Bad"
Jim Carter – "Downton Abbey"
Peter Dinklage – "Game of Thrones"
Many Patinkin – "Homeland"
SUPPORTING ACTRESS IN A DRAMA
Anna Gunn – "Breaking Bad" – WINNER
Maggie Smith – "Downton Abbey"
Emilia Clarke – "Game of Thrones"
Christine Baranski – "The Good Wife"
Morena Baccarin – "Homeland"
Christina Hendricks – "Mad Men"
COMEDY SERIES
"The Big Bang Theory" (CBS)
"Girls" (HBO)
"Louie" (FX)
"Modern Family" (ABC) – WINNER
"30 Rock" (NBC)
"Veep" (HBO)
ACTOR IN A COMEDY
Alec Baldwin – "30 Rock"
Jason Bateman – "Arrested Development"
Jim Parsons – "The Big Bang Theory" – WINNER
Matt LeBlanc – "Episodes"
Louie C.K  – "Louie"
Don Cheadle – "House of Lies"
ACTRESS IN A COMEDY
Tina Fey – "30 Rock"
Laura Dern – "Enlightened"
Lena Dunham – "Girls"
Edie Falco – "Nurse Jackie"
Amy Poehler – "Parks and Recreation"
Julia Louis-Dreyfus – "Veep" – WINNER
WRITING FOR A COMEDY
David Crane and Jeffrey Klarik – "Episodes"
Louis C.K. and Pamela Adlon – "Louie" 
Greg Daniels – "The Office"
Jack Burditt and Robert Carlock – "30 Rock"
Tina Fey and Tracey Wigfield – "30 Rock" – WINNER
DIRECTING FOR A COMEDY
Lena Dunham – "Girls"
Paris Barclay – "Glee"
Louis C.K. – "Louie"
Gail Mancuso – "Modern Family" – WINNER
Beth McCarthy-Miller – "30 Rock"
SUPPORTING ACTOR IN A COMEDY
Adam Driver – "Girls"
Jesse Tyler Ferguson – "Modern Family"
Ed O'Neill – "Modern Family"
Ty Burrell – "Modern Family"
Bill Hader – "SNL"
Tony Hale – "Veep" – WINNER
SUPPORTING ACTRESS IN A COMEDY
Mayim Bialik – "The Big Bang Theory"
Jane Lynch – "Glee"
Sofia Vergara – "Modern Family"
Julie Bowen – "Modern Family"
Merritt Wever – "Nurse Jackie" – WINNER
Jane Krakowski – "30 Rock"
Anna Chlumsky – "Veep"
MINISERIES OR MOVIE
"American Horror Story: Asylum" – FX
"Behind the Candelabra" – HBO – WINNER
"The Bible" – History
"Phil Spector" – HBO
"Political Animals" – USA
"Top of the Lake" – Sundance Channel
ACTOR IN A MINISERIES OR MOVIE
Michael Douglas – "Behind the Candelabra" – WINNER
Matt Damon – "Behind the Candelabra"
Toby Jones – "The Girl"
Benedict Cumberbatch – "Parade's End"
Al Pacino – "Phil Spector"
ACTRESS IN A MINISERIES OR MOVIE
Jessica Lange – "American Horror Story: Asylum"
Laura Linney – "The Big C: Hereafter" – WINNER
Helen Mirren – "Phil Spector"
Sigourney Weaver – "Political Animals"
Elisabeth Moss – "Top of the Lake"
WRITING FOR A MINISERIES OR MOVIE
Richard LaGravenese ("Behind the Candelabra")
Abi Morgan ("The Hour") – WINNER
Tom Stoppard ("Parade's End")
David Mamet ("Phil Spector")
Jane Campion and Gerard Lee ("Top of the Lake")
DIRECTING FOR A MINISERIES OR MOVIE
Steven Soderbergh ("Behind the Candelabra") – WINNER
Julian Jarrold ("The Girl")
David Mamet ("Phil Spector")
Allison Anders ("Ring of Fire")
Jane Campion and Gerard Lee ("Top of the Lake")
SUPPORTING ACTOR IN A MINISERIES OR MOVIE
James Cromwell ("American Horror Story: Asylum") – WINNER
Zachary Quinto ("American Horror Story: Asylum")
Scott Bakula ("Behind the Candelabra")
John Benjamin Hickey ("The Big C: Hereafter")
Peter Mullan ("Top of the Lake")