Embezzled Funds Could Reach US$227.8 million
October 10, 2006 12:00 am Last Updated: October 10, 2006 12:00 am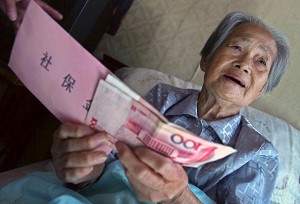 On September 26, from 8 pm to 11 pm, about 7,000 residents from Shekou, Shenzhen city gathered in front of the Shekou Sports Center and Sihai Park.
They came to sign a petition demanding that the communist central government investigate the disappearance of 180 billion yuan (approximately US$227.8 million) of social security funds that were apparently embezzled in Shekou Industry Park.
Local police dispatched more than 700 officers, including traffic police and riot police, along with 20 patrol cars and two command vehicles equipped with loudspeakers to disperse the crowd.
On October 2, a Sound of Hope reporter interviewed an insider, who said that six of the organizers were arrested that day; four were released at midnight, and the other two were released the following day.
The reason behind this "9.26" incident was Shekou Industry Park's clandestine operations lead to the embezzlement of billions of employee social security funds.
The insider said, "The issue relates to Ping An of China (PAC, an insurance company), which the Social Security Department invests in and that once held a 51 percent stake of the company's pension contributions.
Originally the total net worth of PAC was 358.7 billion yuan (approximately US$45.4 billion), of which 180 billion yuan belonged to the employees' social security fund. Now the portion allocated to the employees' fund is only 220 million yuan, which means that nearly 180 billion yuan has disappeared. The money represents Shekou employee's sweat and toil."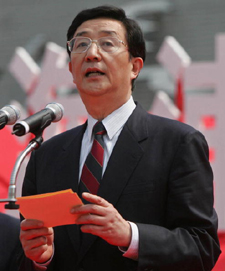 "Where did the money go? Chen Liangyu (the Party Chief in Shanghai, who has was recently sacked) embezzled 3.5 billion yuan from the Shanhai social security fund. Now, an additional 180 billion yuan is missing. Hu Jintao and Wen Jiabao claim that the government is meant to serve the public—so who is going to take care of this huge shortfall?"
As early as 1981, the Shekou Industry Park management group has been collecting social security funds from employees, as well as monies from foreign investment enterprises inside the industrial park. The standard payment is equivalent to 185 Hong Kong dollars every month from each employee.
The fund was registered and saved in the bank under the name of Shekou Industry Park Human Resource Management Corp—a government administrative body. In the period from 1981 to 1995 alone, a total of 40-50 thousand Industry Park employees participated in this insurance scheme; the social security fund is estimated to be worth 570 million yuan.
According to the petition, the social security fund's management has had many recorded instances of under-the-table dealings, which include one case of selling PAC shares, with a market value of 11.8 billion yuan (approximately US$1.49 billion), for just 200 million yuan (approximately US$25.3 million).