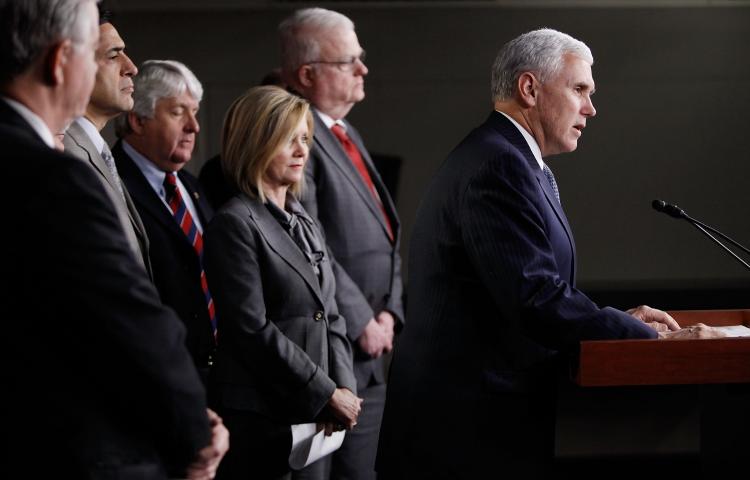 Global warming skeptics around the world are applauding the release of leaked computer files in a bombshell that is being called the greatest scandal in modern science.
The hundreds of private emails sent to and from the Climatic Research Unit (CRU) at the University of East Anglia in Britain show what some claim is a systematic attempt to fudge the facts by top climate change scientists.
CRU is a leader in the field of climate change research whose findings are used by such bodies as the National Oceanic and Atmospheric Administration and the U.N. Intergovernmental Panel on Climate Change (IPCC), which says global warming is a threat to humanity.
Leaked online by either a whistleblower or an outside hacker just weeks before the Copenhagen climate summit which began on Monday, claims have been made that the emails and other documents show scientists manipulated the data in order to validate their stance that global warming is caused by human activity.
In what has been dubbed Climategate, the email exchanges suggest that CRU director Phil Jones and others may have tampered with their own temperature data, suppressed contrary data, planned to block files under Freedom of Information (FOI) requests, withheld data, and conspired to corrupt what is supposed to be an independent peer review process regarding the publication of CRU scientific papers.
"A lot of it wasn't a surprise to me because I already knew how these folks worked," says Ross McKitrick, an associate professor of economics at the University of Guelph who specializes in environmental economics and climate change issues.
"It's a very defensive, combative group of people who don't engage with their critics in a constructive way. There's clear evidence in the emails of them manipulating the IPCC process—keeping evidence out of it that they disagreed with," says McKitrick, who was a member of the Expert Review Process for the IPCC's Working Group 1.
'Hide the decline'
In one email, CRU's Jones writes about keeping two skeptics' papers from the IPCC: "I can't see either of these papers being in the next IPCC report. K and I will keep them out somehow—even if we have to redefine what the peer-review literature is!"
In another—one that has caused much speculation—Jones writes of using Michael Mann's "nature trick of adding in the real temps to each series" to "hide the decline" in temperatures since 1960. Mann is a professor of meteorology at Penn State University and a prominent manmade global warming advocate.
Mann told the Washington Post last week that the "trick" Jones referred to involved placing a chart of proxy temperature records, which ended in 1980, next to a line showing the temperature record collected by instruments from that time onward. "It's hardly anything you would call a trick," Mann said, adding that both charts were differentiated and clearly marked.
An email on Oct. 10, 2009 from Kevin Trenberth, head of the Climate Analysis Section at the National Center for Atmospheric Research, bemoans the lack of warming.
"The fact is that we can't account for the lack of warming at the moment and it is a travesty that we can't."
On Oct. 27, Mann writes: "Perhaps we'll do a simple update to the Yamal post… As we all know, this isn't about truth at all, it's about plausibly deniable accusations. In another email he tells Jones that "it would be nice to try to contain the putative MWP"—the Medieval Warm Period.