Rural and regional Australia may soon have high-speed internet after Elon Musk's newest venture, Starlink Beta—the early stages of SpaceX's satellite broadband program—came online in Australia, providing select remote and regional parts of the country with access to its high-speed satellite internet.
The service, currently in beta testing mode, is only available in rural areas of central Victoria and the southern tablelands region of New South Wales. However, the service looks set to become more widely available to other parts of Australia in mid to late 2021.
Satellite broadband is not new to Australia, with the technology first being launched in 2015-2016 and being used mainly to provide internet to remote regions that have difficult or no access to standard cables as part of the National Broadband Network (NBN), Australia's project for the rollout of fibre optic cables.
It currently boasts a market of over 100,000 active customers who use services like the NBN Co's Sky Muster broadband. Sky Muster's two satellites orbit roughly 36,000 km above the Earth, a factor that has resulted in slower internet speeds and higher latency—the delay between when a person makes an action on the internet and receives a response—which can adversely affect things like live video conferencing and online gaming.
In contrast, Space News says Starlink has launched over 1,200 satellites into low Earth orbit. This Low Earth Orbit Satellite Broadband (LEOSB) makes the satellites around 60 times closer to the Earth than Sky Muster I and II, allowing for internet with far greater speeds and lower latency.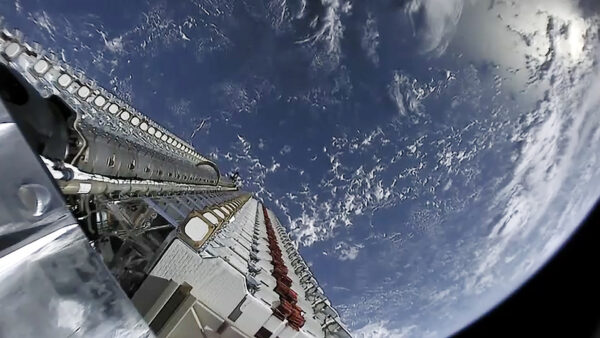 As a result of the difference between the broadband quality, there have been suggestions that Starlink will become a direct competitor to NBN Co's satellite internet and could even make it "virtually obsolete as soon as Starlink or any other competing LEOSB becomes available."
Currently, NBN plans offer six tiers of internet categorised based on speed, with the top three providing download speeds of up to 100 Mb/s (fast), 250 Mb/s (superfast), and 1000 Mb/s (ultrafast).
Furthermore, according to WhileOut, as of December 2020, only 32 percent of premises that were NBN-ready were equipped with the infrastructure to handle superfast and ultrafast speeds.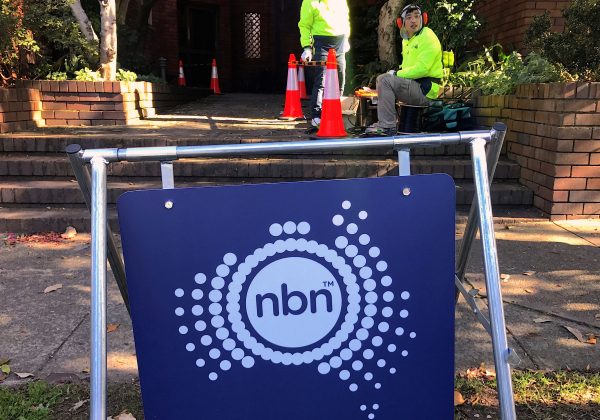 The rest were capable of at most 100 Mb/s, on par with Starlink's own network capabilities of between 50 Mb/s and 150 Mb/s, placing it as a direct competitor to the majority of Australia's existing fibre network.
That being said, some may still find Starlink's latency of between 20 ms and 40 ms impacting aspects such as live video conferencing or online gaming, with data provided by the Australian Competition and Consumer Commission showing that almost all NBN providers offer better latency and less delay of around 10 ms.
In addition, Starlink will cost users $139 per month—on top of the $809 initial hardware and shipping fee—making it a more expensive choice than many Australians are used to.
Starlink also notes that users will experience occasional internet dropouts with brief periods of no connectivity but promises that customers will see internet speeds, latency, and outages ameliorate as SpaceX continues to launch more Starlink satellites.
SpaceX's Starlink has become Australia's first LEOSB supplier—but the company is not the only one, with Amazon announcing its Project Kuiper and Facebook reportedly developing Athena, its own LEOSB project.