A new poll shows Sen. Elizabeth Warren surging and has nearly tied with former Vice President Joe Biden.
The poll (pdf) was conducted by YouGov for The Economist, showing Biden, the current frontrunner for the 2020 election, neck-in-neck with Warren (D-Mass.).
He had 21 percent support, compared with Warren's 20 percent support. That's well within the margin of error.
National Democratic Primary:

Biden 21 (-1 in a week)
Warren 20 (+4)
Sanders 16 (+3)
Harris 8 (-)
O'Rourke 5 (+3)
Buttigieg 5 (-3)
Booker 2 (+1)
Gabbard 2 (-1)
Bennet 1
Castro 1
Gillibrand 1
Klobuchar 1
Steyer 1
Williamson 1
Yang 1@TheEconomist /@YouGov https://t.co/WbnJkHHkG7

— Political Polls (@PpollingNumbers) August 14, 2019
In third was Sen. Bernie Sanders (I-Vermont), who had 16 percent. Sen. Kamala Harris (D-Calif.) had 8 percent.
Former Texas Rep. Beto O'Rourke had 3 percent, South Bend Mayor Pete Buttigieg had 5 percent, Sen. Cory Booker (D-NJ) had 2 percent, Rep. Tulsi Gabbard (D-Hawaii) had 2 percent. Notably, New York City Mayor Bill de Blasio received 0 percent in the poll.
Despite the new survey, Biden still has a substantial lead in the RealClearPolitics national average.

The former Delaware senator is registering 30.3 percent support, while Warren came in second at 18.5 percent. Sanders rounding had 17.5 percent support.
Last week, a Morning Consult/Politico poll showed Biden had 33 percent support, Warren had 14 percent, and Sanders had 20 percent.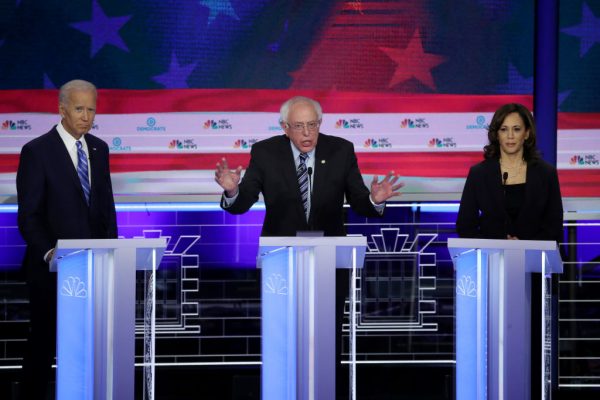 Meanwhile, Monmouth University poll of Iowa voters released over the weekend showed Warren at 19 percent support, and Sanders only had 9 percent support. Biden led with 28 percent in that survey.
Sanders' campaign rejected the idea that he's losing support to Warren.
"We're sort of in the phase called the 'Bernie write-off,'" senior adviser Jeff Weaver said on Aug. 12, according to The Hill. "There seems to be a direct correlation between the media coverage of the polls and Bernie Sanders's standing in those polls."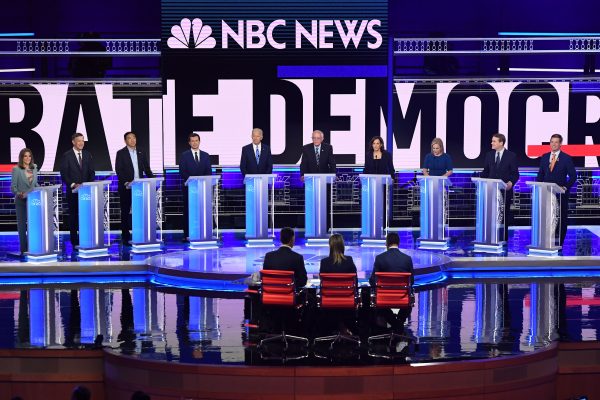 "Polls are one thing, but the energy that is on the ground is most important," Nina Turner, another campaign staffer, said on the call.