Two days after she underwhelmed during the pivotal Super Tuesday contests, Sen. Elizabeth Warren (D-Mass.), once a top contender for the Democratic Party nomination, announced she's suspending her campaign, months after polls showed her performing well nationwide.
"I want to start with the news. I want all of you to hear it first, and I want you to hear it straight from me: Today, I'm suspending our campaign for president," Warren said in confirming her campaign's end, according to an email from her campaign. "I know how hard all of you have worked. I know how you disrupted your lives to be part of this. I know you have families and loved ones you could have spent more time with. You missed them and they missed you. And I know you have sacrificed to be here,"
Warren, like fellow Sen. Bernie Sanders (I-Vt.), had branded herself as a candidate who is a progressive fighter willing to take on a corrupt system. In 2019, she was drawing significant crowds before she released several policy plans, including her "Medicare for All" proposal, which was summarily panned by fellow rivals for being impossible to implement and too expensive.
Meanwhile, the progressive wing of the Democratic Party never fully embraced her message and instead has chosen Sanders, who, as in 2016, has generated a considerable amount of grassroots support and donors. Former Vice President Joe Biden, along with several other candidates who recently dropped out, including former New York City Mayor Michael Bloomberg, former South Bend, Indiana, Mayor Pete Buttigieg, and Sen. Amy Klobuchar (D-Minn.), took away any moderate voters that Warren hoped to garner.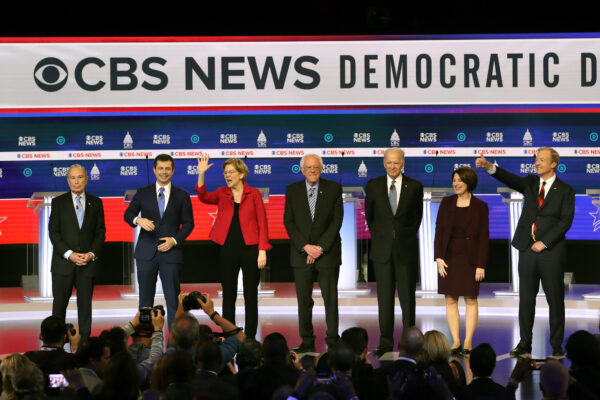 A pivotal moment in the election—and one that likely further doomed her campaign—was when news broke in January that Warren said Sanders had told her in 2018 that he didn't believe a woman could defeat President Donald Trump. The report led to a confrontation between Sanders and Warren on the debate stage, where Sanders denied that he made the assertion.
Trump, who has repeatedly called Warren "Pocahontas" in reference to her claim that she has Native American ancestry, even weighed in and told reporters at the time that he doesn't believe that Sanders said those words. "I don't know him. I don't particularly like him … but it's not his deal," Trump said.
Warren's prospects of securing the nomination were dampened even more after she finished fourth in Iowa and third in New Hampshire, located near her home state of Massachusetts. The poor showings prompted her to pillory Bloomberg in his first debate, accusing him of making crude comments about women and using the controversial stop-and-frisk policing method while he was New York mayor.
Super Tuesday was the final nail in Warren's proverbial coffin after she finished in third place in her home state of Massachusetts and garnered only a handful of delegates compared to the hundreds that both Sanders and Biden obtained.
"We have shown that it is possible to build a grassroots movement that is accountable to supporters and activists and not to wealthy donors—and to do it fast enough for a first-time candidate to build a viable campaign," Warren said in her email. "Never again can anyone say that the only way that a newcomer can get a chance to be a plausible candidate is to take money from corporate executives and billionaires. That's done."
With Warren out, it leaves the nomination race essentially between Sanders and Biden. After dropping out in recent days, Klobuchar, Bloomberg, and Buttigieg have endorsed Biden, who also picked up an endorsement from former Democratic 2020 contender Rep. Beto O'Rourke during a pre-Super Tuesday rally in Texas.