Democratic presidential hopeful Sen. Elizabeth Warren (D-Mass.) has joined fellow 2020 candidate Julián Castro to call for the decriminalization of illegal border crossings.
Warren told HuffPost in a statement on June 25 that she is in favor of Castro's plan to repeal a law that makes unauthorized entry into the United States illegal.
"We should not be criminalizing mamas and babies trying to flee violence at home or trying to build a better future," Warren told the news outlet.
"We must pass comprehensive immigration reform that is in line with our values, creates a pathway to citizenship for undocumented immigrants including our DREAMers, and protects our borders," she added.
The Democratic candidate previously praised Castro in an interview with MSNBC for his immigration proposal, saying he had "good ideas" and that she was "very interested in his work."
.@JulianCastro is right—no person is illegal, and our laws should reflect that. I admire his smart ideas on reforming our immigration laws. We should all pay attention to them. pic.twitter.com/1eAxavd9Yr

— Elizabeth Warren (@ewarren) May 5, 2019
In an op-ed he penned for Medium in April, Castro described current immigration laws as outdated and took the opportunity to criticize the Trump administration's immigration policies.
Under his plan, Castro wants to provide a pathway to full citizenship for illegal immigrants who are currently present in the United States, increase refugee admissions, increase funding for programs in Central America, as well as repealing section 1325 of the Immigration and Nationality Act—a law which prohibits both attempted illegal entry and illegal entry into the United States by an alien.
Warren's comments come as Customs and Border Patrol (CBP) warns that the influx of family units from Central America in recent months has overwhelmed border patrol facilities and resources and created a humanitarian crisis at the southern border.
In May, border patrol agents detained more than 132,000 people crossing from Mexico—the highest level over more than a decade. Moreover, during the first seven months of the 2019 fiscal year, 531,711 illegal immigrants crossed the border into the United States, according to CBP data.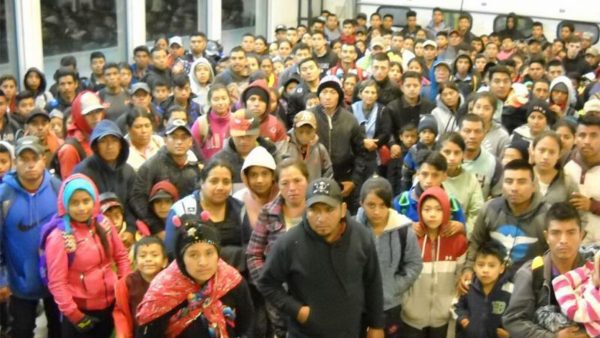 The crisis at the border, which most people no longer say is manufactured, prompted President Donald Trump to pressure Mexico to take action to stem the flow of migrants using the country as passage to the United States. Trump announced on May 30 that he would impose a 5 percent tariff on all Mexican goods if the country would not take action to slow the influx of illegal immigrants.
The two countries subsequently reached a deal to avoid the tariffs that would see an expanded implementation of the Migrant Protection Protocols (MPP), commonly known as the "Remain in Mexico" policy, and an increase in security throughout the country.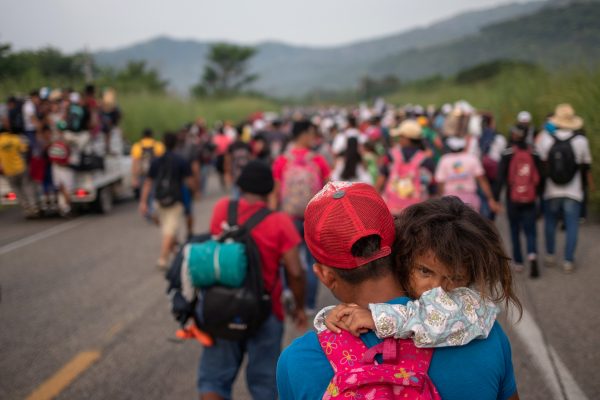 On June 25, a $4.5 billion funding bill to address a surge of illegal immigration at the southern border passed the Democratic-controlled House and was sent to the Senate for consideration.
The White House issued a statement (pdf) on June 24 criticizing the bill, saying that House Democrats had "put forward a partisan bill that underfunds necessary accounts and seeks to take advantage of the current crisis by inserting policy provisions that would make our country less safe."
It stated that neither the House nor Senate bills include necessary funding for Immigration and Customs Enforcement (ICE) detention and also contains several policy provisions that "would hinder the Administration's efforts to enforce our immigration laws and protect children."
The Trump administration warned that the president would veto such a bill if passed.