Warning: This article contains graphic images.
Five elephants fell to their deaths in Thailand while trying to rescue another elephant that had fallen into the water at a national park.
The situation unfolded at the Haew Narok Waterfall in Khao Yai National Park on Saturday.
The elephant that fell in was about three years old.
The country's Department of National Parks, Wildlife and Plant Conservation said in a statement that the body of the young elephant was found on Saturday after staff at the park heard elephants in the area.
The young elephant drowned on the first tier of the waterfall.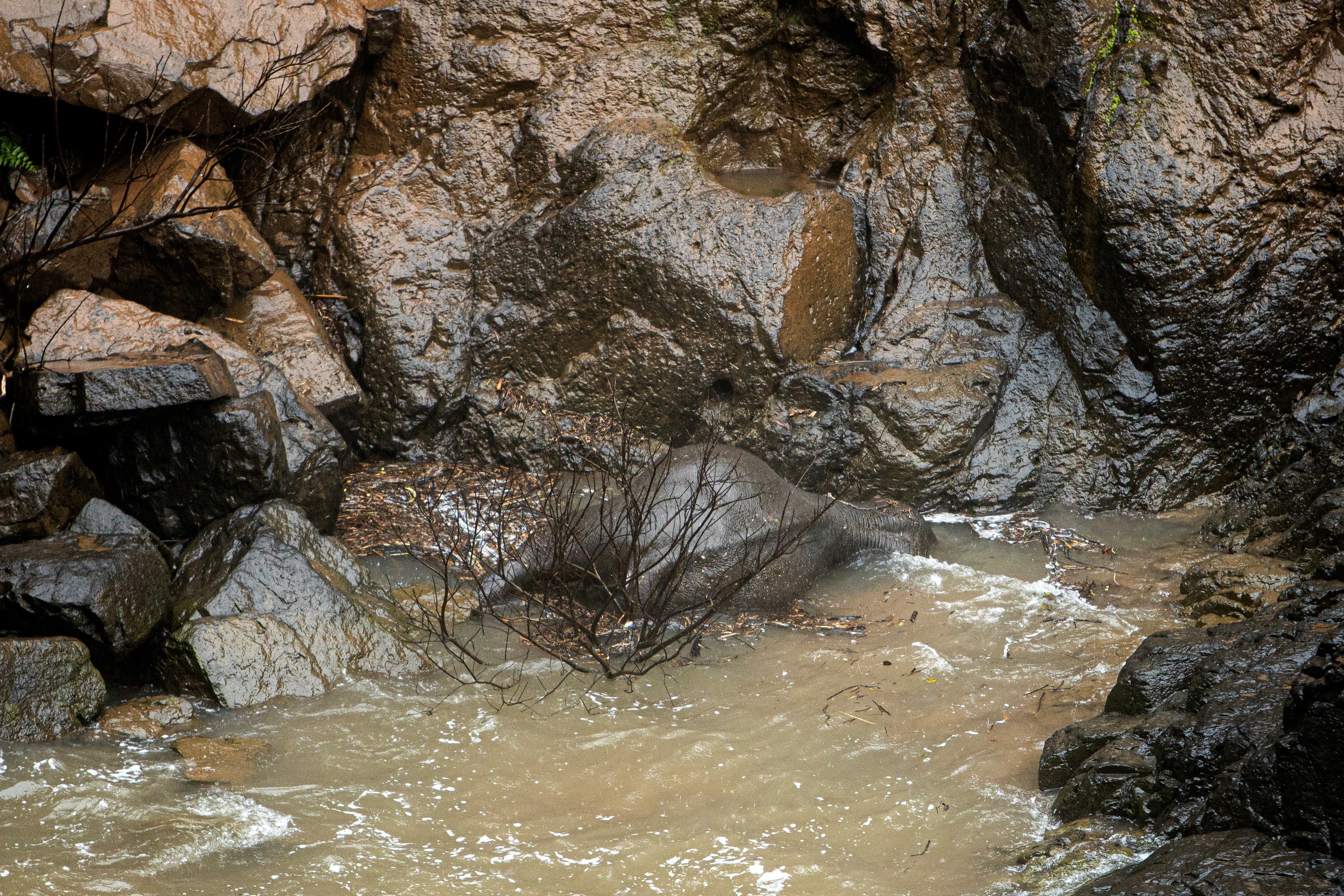 The bodies of five other wild elephants were found nearby and officials said the animals were trying to rescue the first one that fell in.
An additional two elephants were on the cliff side of the waterfall "trying to go down to help the baby elephant," officials said in the statement.
The park said tourists are being barred from the park as officials are monitoring the two elephants that are still alive.
Khao Yai National Park is Thailand's first national park and was established in 1962.
The park includes rain/evergreen forests, grasslands, and mountains.
According to the Thailand Tourism Directory, Haew Narok Waterfall consists of three levels: the first level is a steep cliff 50 meters high and the other two levels "are quite dangerous and not open to the public."
The waterfall is one of the highest in the national park. A viewpoint can be reached by hiking about half a mile from a parking area.
One or two elephants fall from the cliffs annually since 1987, according to the directory.
The worst loss was in 1992, when eight elephants fell into the waterfall and died.
The park put some protective elements into place after those deaths to try to prevent elephants from falling into the waterfall.
The loss of the six elephants on Saturday could take an emotional toll on the surviving elephants, Edwin Wiek, the founder of Wildlife Friends Foundation Thailand, told the BBC.
He said the pair could struggle to survive because elephants often travel in herds for protection and to help find food.
"It's like losing half your family," Wiek said. "There's nothing you can do, it's nature, unfortunately.