In spite of almost everything you may think you know, electric vehicles (EVs) are not a recent phenomenon. Electric automobiles had their origins back in the mid- to late 19th century, mostly in Europe.
Then, as now, two of the biggest drawbacks to their acceptance en masse, were range anxiety, further compounded by a lack of infrastructure—convenient and inexpensive locations dedicated to "re-fueling" (charging) any and all vehicles which rely 100 percent on their ability to do everything we have come to expect of modern day vehicles.
As science and technology continues to advance, the ability of batteries to hold an electric charge and propel an EV increases while allowing the driver and passenger(s) to function as if they were in a more traditional car, truck, CUV, or van powered by a more conventional internal combustion engine (ICE). Things which we may take for granted, even in "traditional" autos, require electricity to assist in their functions. Headlights. Heat. Air conditioning. Power windows. Power seats. Entertainment systems. Everything and more that we have come to expect from our chosen mode of transport: it all adds to the experience, the convenience of personal travel whether it's to the grocery store or a cross-country trip.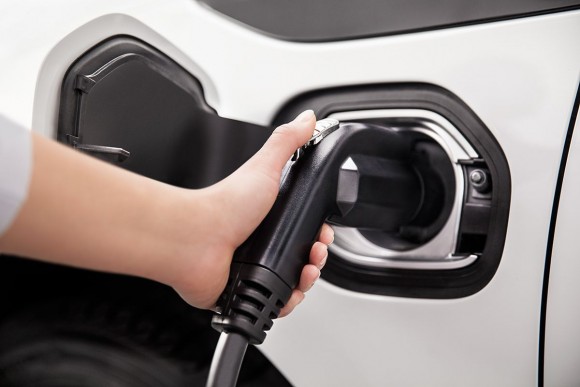 First Mass-Produced Electric Vehicle
The General Motors EV1 was the first mass-produced and purpose-designed electric vehicle of the modern era from a major automaker, an electric car produced and leased by General Motors from 1996 to 1999. In fact, this was the first GM car designed to be a "pure" electric vehicle from the outset. Further, it had the distinction of being the first and only passenger car to be marketed under the corporate General Motors (GM) name instead of being branded under one of its divisions.
The EV1 was made available through limited lease-only agreements, initially to residents of the cities of Los Angeles, California, and Phoenix and Tucson in Arizona. If this sounds familiar, Hyundai and Toyota have similar arrangements for their limited line-up of fuel cell electric vehicles (FCEV)—hydrogen powered. EV1 lessees were officially participants in a "real-world engineering evaluation" and market study into the feasibility of producing and marketing a commuter electric vehicle in select U.S. areas.
In today's modern era, EVs have a range of approximately 150 to 500 or so kilometres depending upon the manufacturer. As more companies introduce more electric vehicles, their range continues to grow.
So too, does the infrastructure. Finally.
A Growing Number of EV-type Autos
Today in North America there are close to 30 models of fully-electric and plug-in hybrid vehicles on the market—consumers today who might be looking for either zero- or low-emission vehicles have more choices than ever. Increased battery capacity makes those vehicles more appealing and frankly accessible by reducing dreaded range anxiety and enabling drivers to travel further on one charge.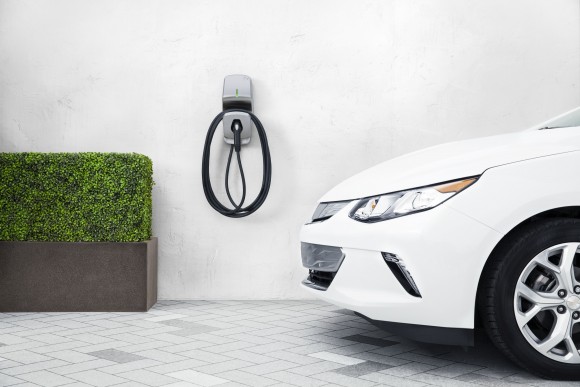 There is one Canadian company, FLO, owned and operated by AddEnergie out of Quebec, who is working hard to establish the largest network of charging stations across Canada—some 3,000 plus locations at time of writing. While this does not spell "ubiquity", the availability of charging access continues to improve with every passing month.
To be clear, mass EV adoption is just as reliant on the availability of a solid and viable, consistent charging infrastructure. In Canada, different levels of government are investing in its development, and now, the private sector is becoming more involved.
FLO just recently announced a partnership with both Canadian Tire and Cadillac Fairview that will ultimately lead to the deployment of more than 40 new fast charging stations across Canada in the coming months. In fact, by the end of 2017, FLO will have successfully installed its first fast chargers in Alberta, Manitoba, New Brunswick, and Nova Scotia. Needless to say, almost 700 of these chargers are already on-line in British Columbia, Quebec, and Ontario.
FLO—An Insider's Perspective
I recently met up with Brookes Shean, general manager, Ontario of FLO during the 2017 AJAC EcoRun and learned a bit more about this brave new world.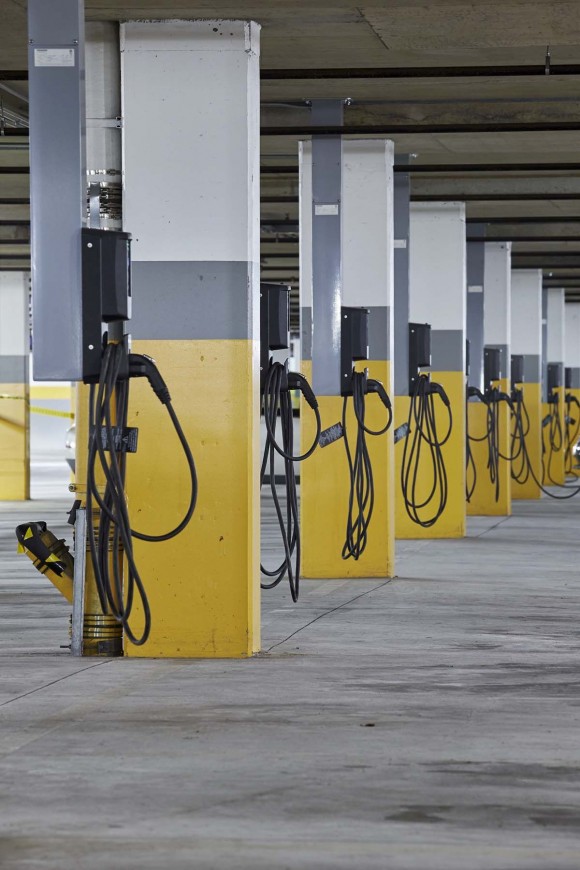 Epoch Media Group: There is much discussion about an EV infrastructure: we hear about different means of charging, time to achieve a charge and so on. Put this into perspective?
FLO: While it is entirely possible to charge most electric vehicles using everyday "household" current, this method will take quite some time—exacerbated by the size of batteries on board an EV. For example, from an 80 percent depleted "battery' in a Nissan Leaf, 12–15 hours will transpire to "top up the tank".
The most common means of "refueling" is via a Level 2 charger, compatible with virtually all models of electric and plug-in hybrid vehicles. These are most commonly found in hotel parking lots, shopping centres, commercial buildings, even restaurants, parking lots, and curbside on city blocks. This charger will provide up to 30 kilometres of range per hour of charging. So, for example, you stop off at a big box store and you plug-in: after 90 minutes on this charger while you have enjoyed a coffee and completed your shopping, you will have added approximately 50 kilometres of range to your auto's batteries. Cost? About $1 an hour—but this will vary by location.
Epoch Media Group: 50 kilometres does not seem like a lot.
FLO: For just in town driving, it may be adequate. However, for peace of mind, a fast charging station, a Level 3 charger, will allay any range fears a user might experience. For every hour of charging, 300 kilometres may be added or 50 kilometres in about 10 minutes. While more expensive, ($10 and up per hour) typical locations include transit corridors, rest areas, fast food restaurants, and service stations.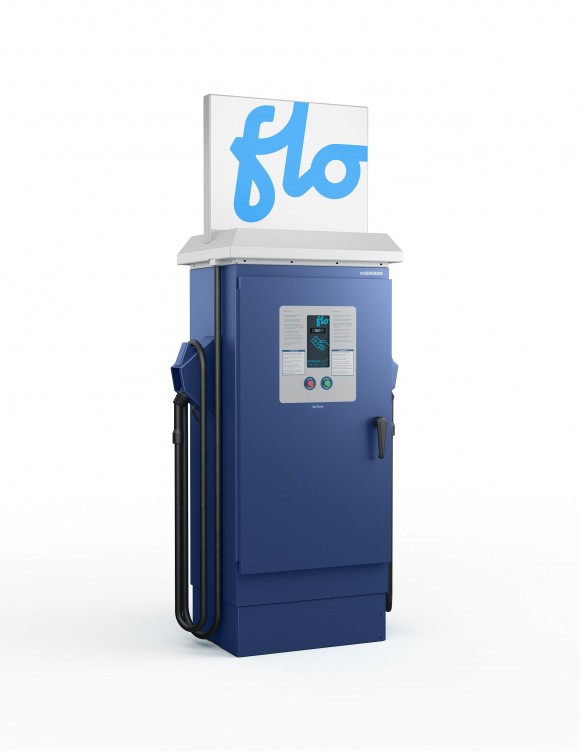 Epoch Media Group: AddEnergie is the leading Canadian smart charging solutions provider for electric vehicles, with over 3,000 charging stations operating throughout the country.
FLO: Absolutely correct. AddEnergie developed FLO, Canada's largest network of charging stations and associated services to support EV drivers. AddEnergie is a vertically integrated company. We develop and produce our own charging stations, software, and systems. This allows the company to put forward a solution that meets all the needs of the parties involved; from the network operator, to the EV driver. Furthermore, all products and services deployed by AddEnergie are designed and made in Canada.
Epoch Marketing Group:  How critical is vertical integration to meeting the demands of early adaptors to electric vehicle technology?
FLO: To put it simply, AddEnergie must be able to provide a turn-key solution that delivers reliable, high-quality hardware and software services as well as superior customer satisfaction. FLO is focused on delivering the best possible user experience wherever a driver may choose to charge their vehicle. This includes proactive monitoring of all charging stations in the field via our real-time network operations centre without requiring an additional level of service commitment from our customers. We also have a mobile app available for android and IOS users which assists users in locating a charging station, paying for a charging session, and tracking usage. Further, this app will advise if chargers are in use or even if temporarily out-of-service. FLO's operations team will start the path to resolution at the same time as reporting an issue, thus reducing station downtime.
Has the industry reached critical mass? No, not nearly.
What is the tipping point—is there a tipping point?
Well… on July 5, 2017, Volvo Cars announced that every Volvo launched from 2019 will have an electric motor, marking the historic end of cars that only have an internal combustion engine and placing electrification at the core of its future business. This announcement represents one of the most significant strategies by any car maker to embrace electrification and highlights how over a century after the invention of the internal combustion engine, electrification is paving the way for a new chapter in automotive history.
Will others follow suit—or is Volvo on their own?
David Taylor is an independent automotive lifestyle writer, producer, and editor based in Barrie, Ontario who is fascinated by innovation and technology which enhance the overall driving experience. He's also a member of the Automobile Journalists Association of Canada (AJAC) and a Director of the Canadian Car of the Year. Follow him on Twitter @Omemeeozzie or on Instagram @hugoscaroftheweek.