Voting machines used in Detroit's absentee-vote counting center appeared to have been connected to the internet, according to a sworn affidavit signed by a poll watcher.
At approximately 11 p.m. on Nov. 3, Patrick Colbeck observed an icon identifying an active internet connection on the screens of the computers used to tabulate and adjudicate ballots at the absentee-vote counting center at the TCF Center in Detroit.
"All it takes to confirm the connectivity status of a Windows computer is to roll the cursor over the LAN connection icon in the bottom right corner of the display," Colbeck's sworn affidavit states. "When there is no internet connection, a unique icon showing a cross-hatched globe appears. I proceeded to review the terminal screens for the Tabulator and Adjudicator computers and I observed the icon that indicates internet connection on each terminal. Other poll challengers can attest to this observation as required."
Colbeck, a poll challenger and former Michigan state senator, said that the area had wireless routers set up with networks called "CPSStaff" and "AV_Counter" broadcast in the area. He added that a security incident that occurred at 10 a.m. on Election Day may have been caused by the voting equipment being connected to the internet.
Colbeck's affidavit is one of six sworn witness statements cited in a lawsuit (pdf) filed in Michigan on Nov. 9. The lawsuit alleges numerous instances of voter fraud. According to the court documents, after election officials announced that the last batch of absentee ballots had been received, trays of unsealed, unsecured ballots without envelopes arrived at the TCF Center.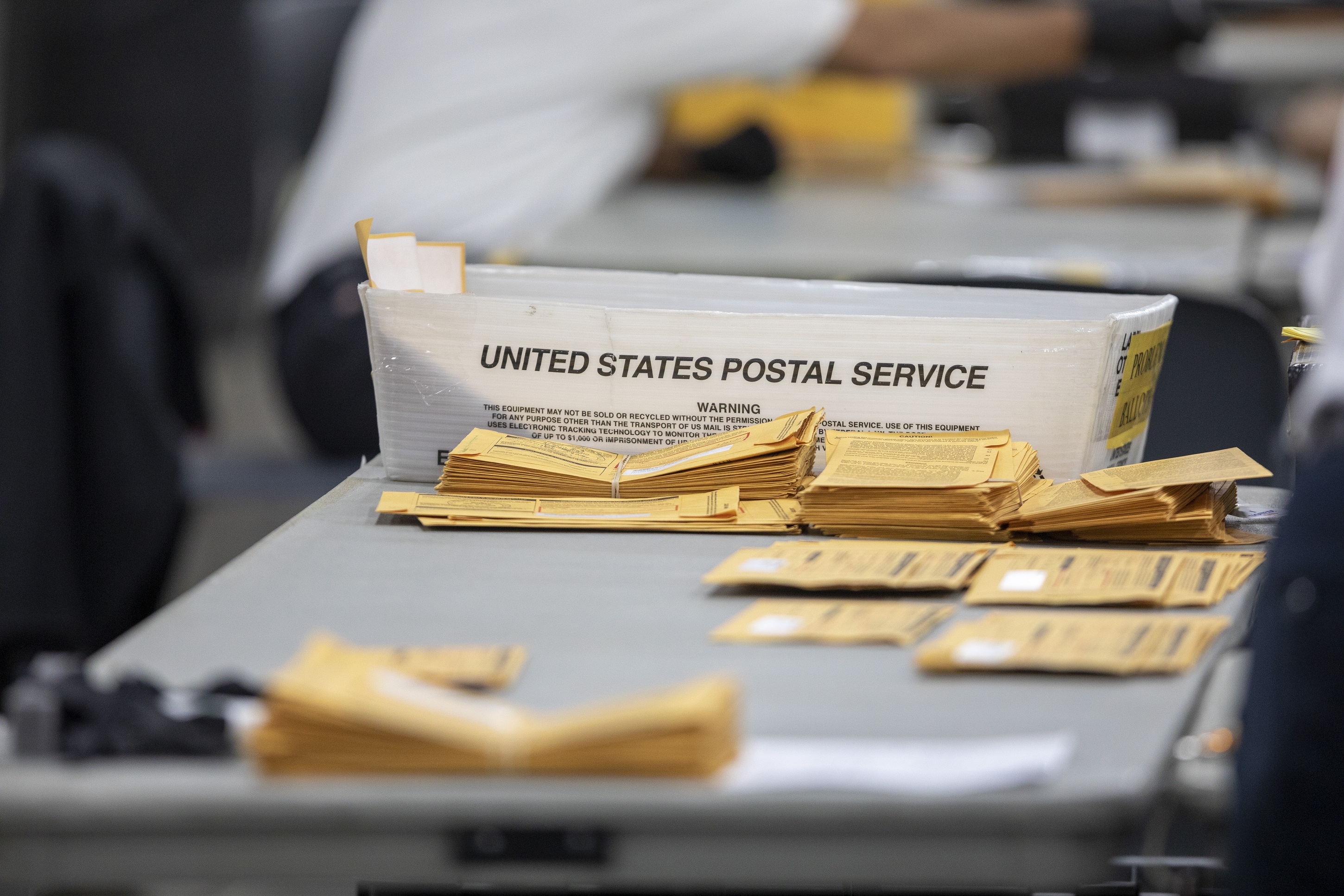 "There were tens of thousands of these absentee ballots, and apparently every ballot was counted and attributed only to Democratic candidates," the lawsuit states. The ballots allegedly arrived in vehicles with out-of-state license plates, a separate sworn affidavit states.
Elections officials instructed poll workers to backdate ballots that arrived past the deadline, ignore signature mismatches, and push through ballots despite questionable validity, the lawsuit alleges.
"I processed absentee ballot packages to be sent to voters while I worked at the election headquarters in September 2020 along with 70-80 other poll workers," Jessy Jacob, a Michigan poll worker wrote in a sworn affidavit. "I was instructed by my supervisor to adjust the mailing date of these absentee ballot packages to be dated earlier than they were actually sent. The supervisor was making announcements for all workers to engage in this practice."
Voters who showed up at the polling site but could not be found on the voter files had ballots assigned to them from a random name on the qualified voter files, according to another sworn affidavit.
"The fraud and blatant disregard for chain of custody observed at the Detroit Absentee Voter Counting Board may be responsible for well over the 146,123 votes currently promoted by media outlets as the Biden margin of victory in Michigan, not to mention the margin in favor of Peters in the U.S. Senate Race," Colbeck wrote in an email to The Epoch Times.
David Fink, the lead counsel for the defendants, called the allegations in the lawsuit baseless.
"Like two previous lawsuits, this case is not based upon actual evidence of any election fraud or misconduct. It is based upon various conspiracy theories, which have already been debunked. We are confident that this case, like the others filed last week, will be dismissed," Fink said in a statement.
"There were more than 200 Republican challengers in the room at the TCF Center, but only five such people have come forward to support these claims, which actually tells us how well the process was run."
Cathy He contributed to this report.