In the lead-up to the vote on Sept. 20, we asked our panel of commentators for their thoughts on how the parties are faring in the final week of the campaign.
The text of the interviews has been edited for clarity and brevity.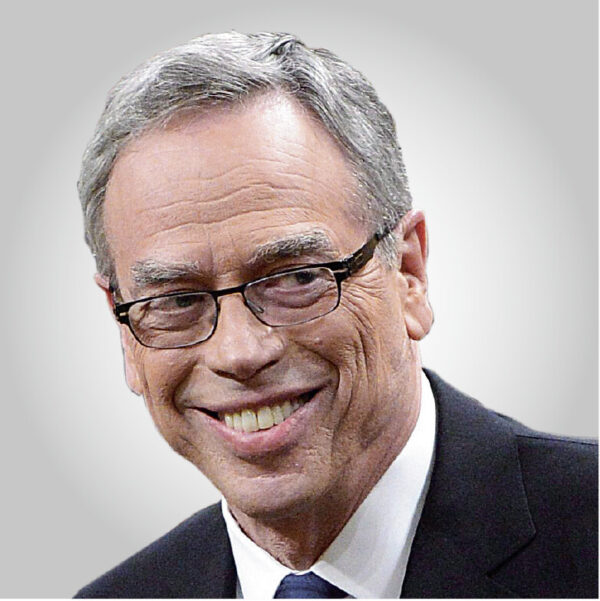 Joe Oliver: Very Close Race
Former Conservative MP and minister of finance
The polls show that the Conservatives have lost their momentum, at least temporarily. And I don't know if you would say that the Liberals have momentum, but they've stanched the flow.
It's getting razor-thin in the polls, and the Conservatives would appear to be behind in seats, because they need a three- or four-point advantage to be ahead on seats.
But when it's this close—and some ridings will be decided by a few hundred votes—you can't possibly know for sure, so I wouldn't plan to place big money bets. Polls can be wrong, and they tend to overstate the Liberal support.
The results are surprising, because it certainly didn't look like Justin Trudeau won the [leaders'] debate, and in fact I thought he lost. I thought Erin O'Toole was quite statesman-like and articulate, although he didn't land any knockout punches.
O'Toole on the Attack
O'Toole has now launched an attack [against Trudeau], although belatedly. He tried to keep smiling and take the high road, but that hasn't been enough.
There are so many things that he could have used to go after Trudeau. It continually surprises me why he hasn't gone after Trudeau more on the [COVID-19] vaccine delivery issue. At one point, we were 98th in the world, and that was because of deliberate decisions that the prime minister made.
'Nothing Seems to Stick'
The Jody Wilson-Raybould book should have really been a body blow [to the Liberals], but nothing seems to stick. She accused Trudeau of wanting her to lie. He said he didn't, but a lot of people will conclude that it was the other way.
But since he's dealing with an indigenous woman, this should be resonating more [with his voter support base] than it is, but I don't know whether it is. His core constituency are women, particularly those over 40, and you would think they would find this series of betrayals to be shattering, but I don't know if it's manifesting itself in the way that they're going to vote.
I also saw the video of [former Liberal MP Celina Caesar-Chavannes, speaking against Trudeau], and it was really strong. She is quite articulate.
And the way Trudeau countered [Green Party Leader Annamie Paul when she questioned his claim of being a feminist during the leaders' debate], saying "I won't take lessons on caucus management from you,"—can you imagine if Stephen Harper had said something like that? Everyone would go crazy.
It's quite remarkable that this issue isn't penetrating.
But also you never know sometimes what people are thinking; they may not want to tell you. If someone is a diehard Liberal, they may not want to tell pollsters that they're changing.
Media Bias
The other thing that is always an issue in the election is the media bias. The latest series of interviews on CBC were quite remarkable in that regard. There were two issues: One was the choice of people asking questions, and the subjects, and the other was the way the interviewers carried themselves and conducted the interviews, being aggressive with O'Toole but giving softballs to Trudeau.
The first is probably more important than the second, because if you have—as the CBC did—basically, a group of people [who are aligned with Liberals] asking questions, and the subjects discussed are all Liberal[-aligned issues], then you're obviously going to get a very pro Liberal impression.
There's no question that the Conservatives have to communicate over the heads of the media for the most part, and that's an additional challenge.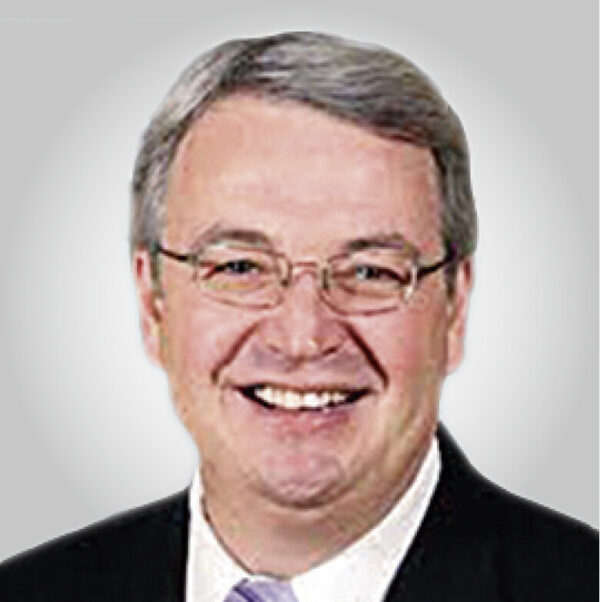 Dan McTeague: Watch for Voter Turnout
Former Liberal MP
I'll be watching the voter turnout very closely.
I don't think the Liberal base is motivated, they're pretty upset. All the things that they stood for have been put into serious doubt and challenged. And again, it comes back to why would you have called an early election.
It reminds me of my advice to [former Liberal leader] Michael Ignatieff back in 2011, not to push an election that he was certain not to win. And he did so anyway. This has all the shades of hubris.
There are too many people out there who I know as traditional Liberals who are not happy. How they're going to vote I don't know, but I don't think they're voting for the Liberals.
I think people are having second thoughts on Justin Trudeau, which doesn't necessarily automatically mean a gain for the Conservatives, but could very well be a gain for the NDP or others.
Trudeau's Fortunes
I wouldn't be surprised that if the Liberals don't win a majority, Trudeau would have to resign [as party leader].
[I think he would be replaced by former Bank of Canada governor] Mark Carney. He's doing the rounds in terms of mollifying and appeasing—it's pretty clear he's the leader-in-waiting.
There will be a purge, by the way, for those who are very close to Trudeau. I'm getting ahead of myself, but I think the writing's on the wall for Justin Trudeau.
Wilson-Raybould's Book
[Jody Wilson-Raybould's book release] is going to be the game-changer for the campaign of the Liberals. I think many people see Wilson-Raybould as a victim, and an honest player.
You're not going to convince the partisan Liberals, the 20 to 30 percent who are always voting Liberal. It's the soft votes [that could change], those who are saying that "these are your priorities, Justin Trudeau, you failed on all of them."
Leaders' Debate
I think [the leaders' debate] was a good night for Erin O'Toole, and it was a good night for Jagmeet Singh, and a good night for Annamie Paul, and an absolutely terrible night for the Liberals.
Trudeau came across as bombastic, pugilistic, and unprepared, speaking far too quickly, and clearly agitated.
Losses and Gains
The Liberals have nowhere in the county where they are going to gain compared to what they had in the last election.
I'm not seeing the Conservative vote as being weak, but there is no doubt that the emergence of the People's Party may have an impact.
The NDP rise is completely at the expense of the Liberals and it's completely at the expense of the Greens, and they know it.
The best-case scenario for the incumbent [Liberals] is that there would be no change in their numbers. A more likely scenario is that the Liberals lose the actual vote count in terms of seats, as they will most likely lose the popular vote like they did last time; and that the Conservatives hold their vote count and percentage from the last election, and they will actually gain seats.
Of course, don't take my word for it. Look at where Trudeau has been campaigning over the past week. He's not campaigning in soft-Conservative ridings—he's campaigning heavily in strong Liberal strongholds. So he's trying to shore up his support, keep what he has, as opposed to venturing out and trying to pick up seats, a real sign that regardless of the polls, inside pollsters are giving a very different story to the Liberals.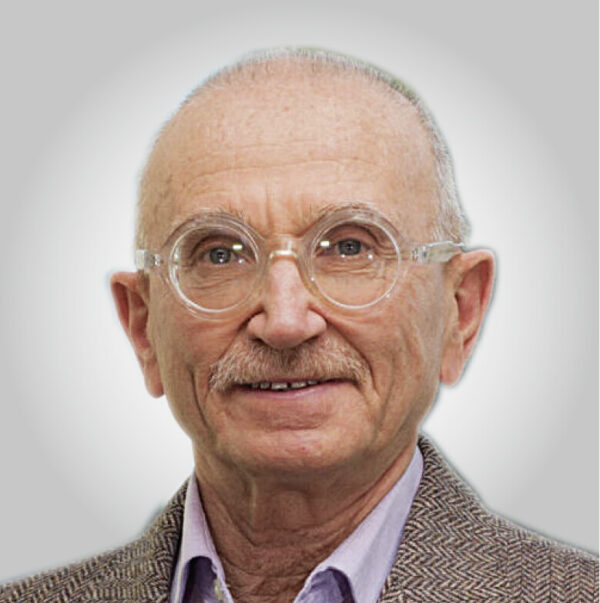 Nelson Wiseman: The NDP and PPC Impact
Emeritus professor of politics, University of Toronto
Most people think that it's a close race, the Liberals have an advantage. And that happened last time when the Conservatives got more votes than the Liberals,  but the Liberals won more seats. But this time, there are a couple of complicating factors: the NDP and the People's Party.
I think the NDP will hurt the Liberals by winning, maybe, a few of their seats. But the bigger challenge for the Liberals is in the 905 area around Toronto. If the NDP vote picks up, it'll draw off Liberal votes and allow the Conservatives to win some seats that they didn't win last time.
On the other hand, we see that the People's Party has picked up support. Their support is going to come from the Conservatives, so that would help the Liberals.
Now, I think the Liberals are going to pick up seats in Quebec, because the Bloc Québécois vote isn't as strong as it was last time. But complicating that is that the Conservative vote is now stronger in Quebec.
But because so many constituency races are close, you can't tell that much from the national numbers. What you can tell is, it's almost certainly going to be a minority government. And right now, you have to give a slight edge to the Liberals, but we could have surprises.
New Canadians
There's another factor we haven't mentioned [in previous weeks], and that's immigration. Since the last election, I estimate there are about a half a million more citizens in the country. Now, of course, some people die, and some people become of voting age, but those are more or less washed out.
There are more people who are older, and they tend to be more Conservative, and immigrants and recent citizens tend to be more Liberal.
So you have to take those factors into account in constituencies [with close races].
Negative Campaigns
Both the Liberals and the Conservatives are now running negative campaigns.
Whoever is leading in polls tries to run a campaign that's positive, not negative. If you feel you're losing, then you have to become negative. So we're now in a stage that because they're both so equal, they're both running negative campaigns.
Does it work? I think 95 percent of the voters are decided how they're voting. Nothing is going to happen now. The only thing that is going to [matter] now, is what the turnout is.
Unless something big happens, like the demonstrations against Trudeau, where this guy was [hurling insults] about Trudeau's wife—that can help the Liberals, it can't hurt them.
So something can happen in the next few days. I have no idea if anything will, but it's always a surprise.
Turnout
I don't think advance polling indicates anything [about actual voter turnout]. My experience is that every time there are federal and provincial elections, all of a sudden the media start thinking this is an indicator that we're going to have high voter turnout. But that's just not accurate.
There are more people now going to advance polls, and another big factor is mail-in voting [because of the pandemic]. So I don't think you can tell anything from that.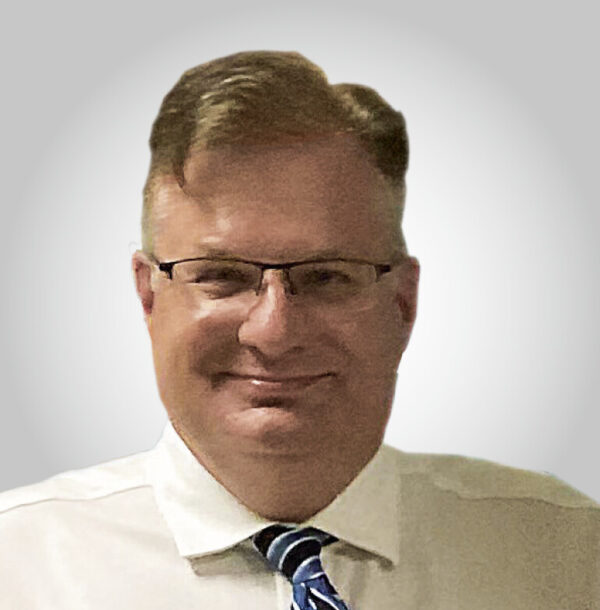 David Leis: Media 'Missing in Action'
Vice president, Frontier Centre for Public Policy
The real story of this election is that the party that's missing in action is really the mainstream media. They have been very adept at keeping the discussion to a fairly superficial level, for the benefit of the incumbents.
There's been little substantive talk about what our country's gone through and the major challenges that we face.
To put it into perspective, Canada is universally seen as a high-tax, highly regulated jurisdiction, and not a place to do business in. That is a major problem for our country, and I don't think people realize how this is currently impacting and will impact our standard of living and quality of life.
We have lost enormous business and investment capital, and that's just one of many issues that we face. And we could even talk about the, arguably, assault on basic rights and freedoms, or how this COVID-19 issue has been managed, rightly or wrongly, or the low-performing health-care system that we have.
The mainstream media doesn't talk about any of these issues. Instead, they give a very superficial spin that enables the party leaders to pretend that they're talking about issues while they're not.
Part of the reality is that politicians will want to swim in that shallow pool of issues. But it's the media's job—a key pillar within our society—to help facilitate deeper discussions, because there is so much at stake.
Dynamic Election
Having said that, it's a very dynamic election. A key issue will be the strength of the parties on the ground to bring out the electoral vote on the day of the election, and this is always a key variable that people underestimate.
At the same time, I think the polls understate the Conservative support, but we shall see. I'm not sure if the endorsement by [Quebec Premier François Legault of the Conservatives] will make much of a difference for them in Quebec.
The likely outcome of the election is either a minority Liberal government or a minority Conservative one.
What has come as somewhat of a surprise to me is that support for the PPC is developing, and not just in certain parts of the country, but within ridings that are a toss-up between the Conservatives, the Liberals, and in some cases the NDP.
I think that it illustrates the challenges of the Conservative Party to unite the right. It harkens a little bit to the age of when there was the Reform/Progressive Conservative split years ago.
The China Issue
In the last two years, Canadians have very much shifted their perception of China towards seeing [the Chinese regime as] a potential threat to Canada, and that issue is very much on the radar for many Canadians now.
I think it's fascinating that China felt compelled to make the type of statement it did [attacking the Conservative Party], but this fits the pattern of China being increasingly assertive in making its views known.
Given Canadians' ambivalent, if not negative, perception of China, it'll be interesting to see whether that will actually be counterproductive, because I think the Conservatives have been the only party to really assert a much more assertive relationship with China.