Immersed in the realities of a fast-paced world, some of us are so focused on ourselves that we don't have a minute to pause and look at the beautiful world around us. But then there are those who help others selflessly and thus create a positive impact.
This selfless act captured in a video is what a netizen, Pamela Altamirano Sanchez, posted on her Facebook page. The clip is believed to have been shot somewhere in Ecuador. It shows an old man feeding water to a thirsty dog on the street. The simple act has touched the hearts of millions across social media.
Most people tend to ignore or walk past street dogs, while this old man showed that true compassion has no boundaries.
The old man, bent with age, could walk only at a slow pace. But that didn't prevent him from lending a helping hand. Now that's truly commendable. As the thirsty dog was unable to reach the water faucet, the old man collects water in his cupped hands and walks towards the dog.
The dog is then seen lapping up the water eagerly from his hands. The old man is seen going back and forth, as he collects the water in his palms and gets it back to the dog.
He is aware that the amount of water he collects won't be much as it seeps between his wrinkled fingers. Still, he does it with a compassionate smile on his face.
Digno de compartir eso es amor .. Todavía existe gente buena 😍🤗😍😍

Gepostet von Pamela Altamirano Sanchez am Sonntag, 30. September 2018
One can clearly sense the affection between the man and the dog. It was a scene that would've left most of the onlookers choked with emotion.
The video has been viewed nearly 20 million times ever since it was posted on Facebook and has racked up 449,146 shares. The heartwarming video is captioned, "Worthy to share that is love .. there are still good people," as translated by Paw My Gosh.
It was nothing out of the ordinary but definitely reminded us of a valuable lesson: that we are all inherently good and should always strive to be that way.
Words of praise have poured in for the old man as netizens were charmed by his selfless act. One user wrote, "It is still a beautiful world." While another added, "More humans like that needed in the world"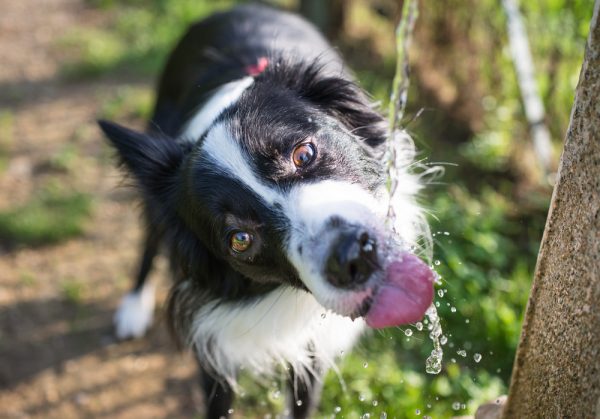 Another one chimed in: "What most people in this world lack – compassion & kindness! this is beautiful!"
"So nice to see people who have a heart to animals especially dogs.. May God bless you !" a compassionate user wrote.
Even the smallest acts of kindness can radiate a powerful effect awakening our conscience. This video no doubt captures a very small act of compassion but has managed to inspire and appreciate the goodness collectively.
You never know whose day you may end lighting up, so keep spreading the goodness by doing these precious little random of acts of kindness.