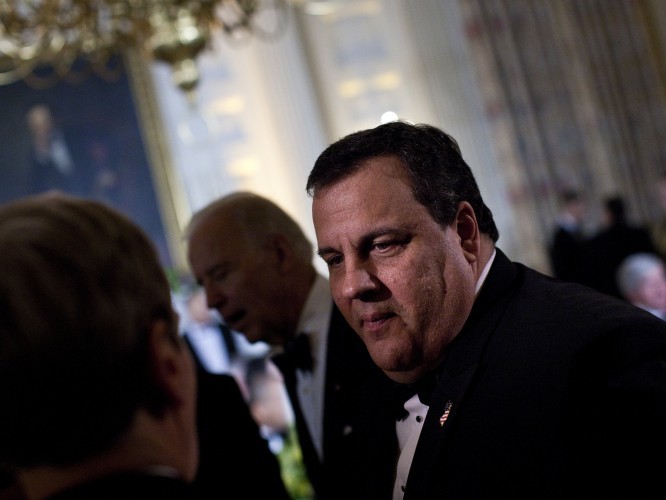 All 50 states were analyzed and ranked on efforts in dealing with corruption, transparency, and accountability—with eight states receiving failing grades—in a new report released on Monday.
Georgia, South Dakota, Wyoming, Virginia, Maine, South Carolina, North Dakota, and Michigan all received an F grade.
No state in the report received an A grade, but New Jersey—a state with a past notorious for government corruption—was first place on the list, receiving a high B, earning 87 points out of 100. Georgia scored the last-place 49 in the report, which was commissioned by the Center for Public Integrity, Global Integrity, and Public Radio International.
In comprising the report, researchers looked at around 330 government integrity measures, including ethics laws, campaign finance, regulations on lobbying, and the management of state pension funds.
Other than the Garden State, California, Washington, Connecticut, and Nebraska received B grades, researchers found. Nineteen other states got C grades and 18 received D grades. 
To give an example of state corruption, more than 650 government employees in Georgia "accepted gifts from vendors doing business with the state in 2007 and 2008, clearly violating state ethics law," said Jim Walls, with the Center for Public Integrity. The workers "accepted sports tickets, speaking fees, fancy meals, and other gratuities" in that time span.
Michigan didn't fare much better in the report, as "the campaign finance system here has more holes than I-94 after a spring thaw," Chris Andrews, with the center's partnering State Integrity Investigation, said in response to the report. "Big spenders and special interests can easily shovel millions of dollars into election activities—secretly if they choose." 
The center notes that one of the main reasons for some states' poor rankings is due to anti-corruption laws lacking teeth and being rarely enforced.
In New Jersey, the center noted that while the high score "may seem counterintuitive," the state has been able to enforce "some of the toughest ethics and anti-corruption laws in the nation." The state got a B because it had problems with its campaign finance disclosure laws.
And for New York, where "Albany is a dirty word" for some people due to highly publicized corruption scandals involving elected officials, David King with the State Integrity Investigation claims the Empire State is still fairly corrupt. It was ranked 36th on the corruption list, earning a 65 score in the report.
The state has a weak Board of Elections, which monitors campaign finance, because of the high contributions donors can give to a candidate, the report said. However, New York has progressed moderately under Gov. Andrew Cuomo, who created a watchdog group to oversee the state legislature.