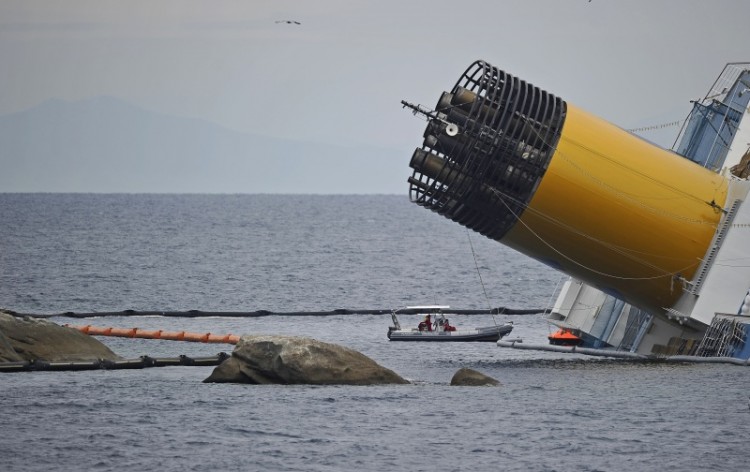 Eight more bodies were found on Wednesday in the wreckage of the Costa Concordia cruise ship that hit rocks off the Italian coast over a month ago.
The recovery team working on the ship said they found four people near the lifeboats and found four more later on Wednesday, meaning that 25 people are now confirmed dead in the disaster, Italy-based ANSA reported.
Divers said they recovered the body of Dayana Arlotti, 5, but said they have not found the body of her father, the news agency said.
In another development, seven other people are now under investigation for offenses relating to the disaster, ANSA reported. Prosecutors have placed the ship's Capt. Francesco Schettino under investigation alleging that he left the stricken vessel before the passengers. Ciro Ambrosio, his first officer, was also placed under investigation.
"We have received seven formal notifications—four for officers on board, three for company employees on land," the Costa Crociere press office told AFP confirming the investigation.
The search for bodies has been complicated by waves, poor weather conditions, and the movement of the ship, which was carrying 4,200 passengers and crew when it crashed onto rocks near the island of Giglio on Friday, Jan. 13.
Earlier this month, workers began the task of pumping more than 2,300 tons of fuel from the wrecked ship to prevent it from spilling into the marine environment.