HONG KONG—The highlight of round one of the Cathay Pacific Sun Hung Kai Financial Hong Kong Open 2017 was that local hero Max Lee, who made history to be the first Hong Kong men's player to reach the semi-finals last year, pulled off another impressive performance in front of the home crowd. This time against two-time champion Mohamed Elshorbagy, before losing in a gruelling five setter. Lee levelled the match twice to push the Egyptian into a decider. However, the former world No.1 showed all his experience in having the better finish to close out the match 11-7, 2-11, 12-10, 10-12, 11-4.
In the women's first round, Joey Chan was the first home player to secure her second round appearance, after claiming a 3-0 victory 11-9, 11-2, 11-9 against England's Emily Whitlock.
Round two saw a huge  upset, as another local Leo Au pulled off one of the best wins of  his career, after outplaying three-time champion and form No1 Ramy Ashour, in five intense sets. Ashour made a strong start in the first at 11-6, Au dominated the following two sets to lead   2-1. However, the Egyptian forced a tie-break to level up the match. In the decider, Au regained control of the game to finish 6-11, 11-7, 11-7, 10-12,  11-4.
Ten-time champion Nicol David squeezed past the Hong Kong No.1 Annie Au to her 12th quarter finals appearance. Malaysian David came from a game down to level the match 2-2. In the fifth, both players traded points, but Au made few errors and was unable to covert her
lead, with David triumphant 11-9, 9-11, 7-11, 11-9, 11-7.  Next up for David was France's Camille Serme, who dispatched another local hopes interest in Joey Chan, in four games.
Leo Au retired hurt after 16 minutes and in the middle of the second game of his quarter final against Ali Farag, ending the journey of the domestic players this year. Only seeded players sailing through to the last eight.
World No.1 and top seed Nour El Sherbini and defending champion Nouran Gohar played the first of the women's quarters. The in-form El Sherbini dethroned the defending champion in a comfortable 3-0 win to secure her second semi-finals encounter in a row in Hong Kong.  World No 4 Laura Massaro of England came back from a game down to beat Wales' Tesni Evans 4-11, 11-8, 13-11, 11-6.
Marwan Elshorbagy became the first men's semi-finalist after producing a massive upset against world no.1 Gregory Gaultier , with a sublime display. Gaultier who was gunning for his first success in Hong Kong, came back in the third from 0-2 down. However, he failed to keep his momentum as Marwan managed to execute better at 11-8, 11-8, 7-11, 11-6, to reach his first Hong Kong semi. Mohamed Elshorbagy progressed to the semi-finals by winning over his fellow Egyptian Mohamed Abouelghar in four games.
Second seed Raneem El Welily survived a dramatic five-setter with Kiwi Joelle King. Taking the first two sets, El Welily was unable to close out the match, with King storming back to set up a decider. El Welily took it in the fifth, digging deep and point by point to push a deuce before winning  11-8, 17-15, 7-11, 8-11, 14-12. Camille Serme gained revenge from her defeat at last year's quarter finals to stop Nicol David in four games this year.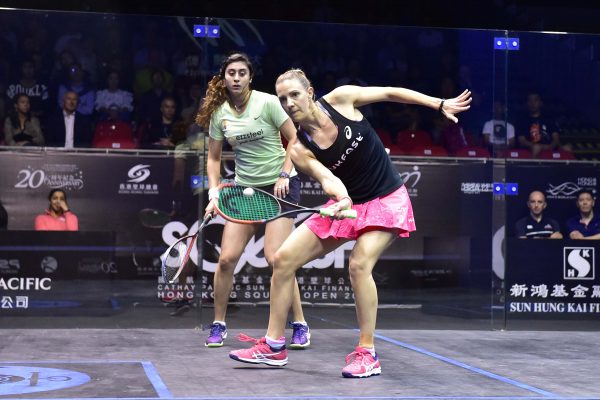 The semis saw an all-Egyptian affair progress to the finals for the first time in history in both men's and women's event of the Hong Kong Open. Nour El Sherbini reached her first ever Hong Kong final by storming back from 1-2 down to dispatch Laura Massaro in an epic five game tussle. World no. 2 Raneem El Welily once again sneaked through an intensive five setter against Camille Serme to make her third appearance in an Hong Kong final.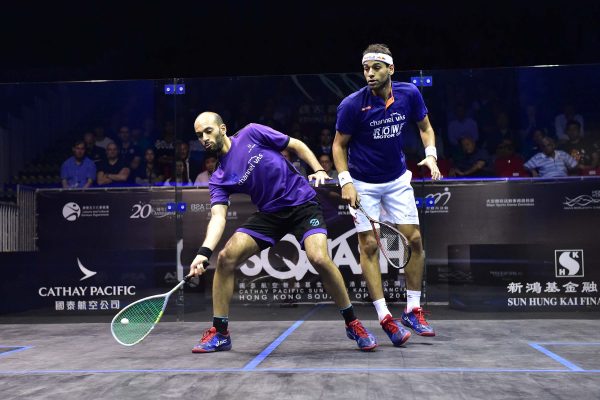 In the men's semi-finals, the battle between the Elshorbagy brothers was straightforward, as Mohamed Elshorbagy conquered his younger brother Marwan Elshorbagy, by forcing two tie-breaks to finish off a straight sets win 13-11, 11-5, 12-10 to enter his first final since 2015. Ali Farag, the world no.4, ousted the current world champion and second seed Karim Abdel Gawad in four games to book his second final in this World Series Event.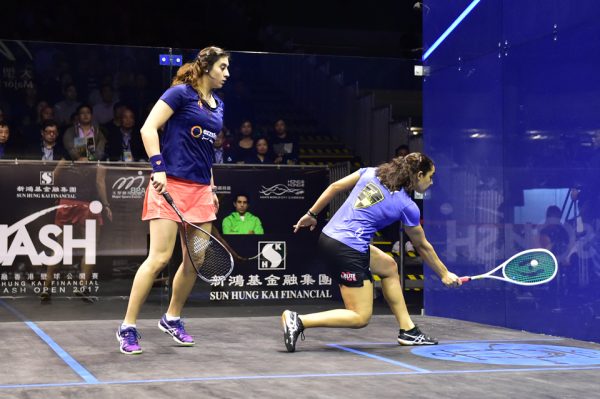 After some tough and close  matches leading to the final for El Welily, the in-form and refreshing world No1 El Sherbini dominated the match  from the beginning, taking the first set  11-5 and keeping her aggressive  and solid performance going, before winning in straight sets 11-5, 11-11-8, 11-5, to capture her maiden Hong Kong Open title.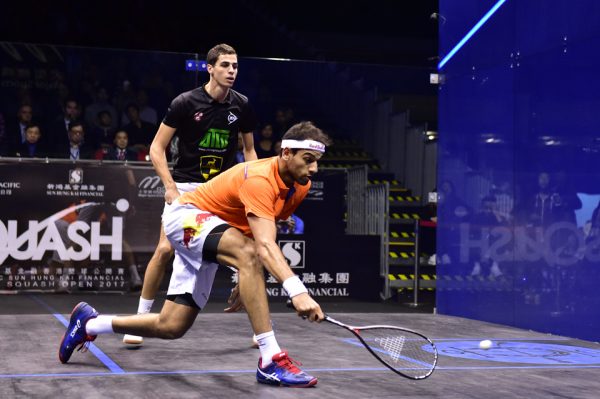 In the men's final, Elshorbagy overcame Farag in a see-saw five games. Elshorbagy led twice before Farag levelled at 2-2, but he could not stop the experienced and laser-like Elshorbagy from powering back to take a 9-1 lead in the fifth, before going all the way to seal his victory in Hong Kong for the third time.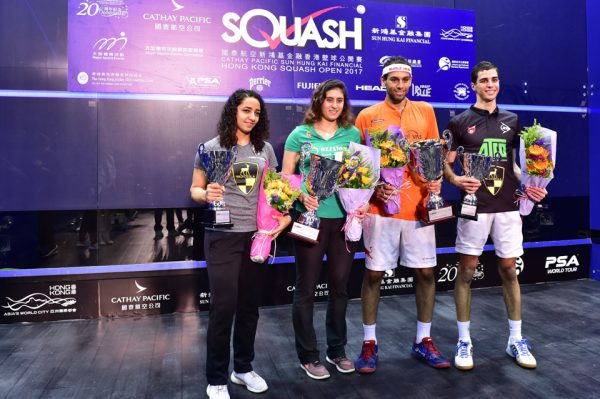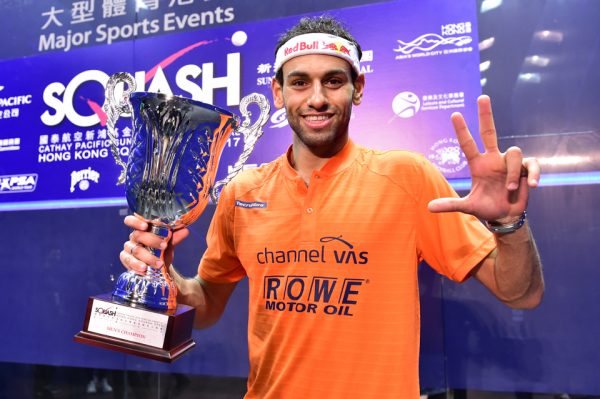 Andrew Wood is a sportsman and Squash Player in Hong Kong.