As fentanyl overdoses continue to plague communities across Canada, the RCMP's national drug program coordinator says education and awareness-raising play an important role in the ongoing opioid crisis.
"We can't arrest our way out of this crisis," said Sgt. Luc Chicoine, an expert in the trafficking of synthetic drugs.
"Law enforcement is obviously our primary job, but we are also addressing the awareness of the issue. The public needs to be aware of the very serious hazards of the issue—it's literally like playing Russian roulette."
Chicoine said fentanyl, the synthetic opioid painkiller 100 times more powerful than morphine, is starting to show its "ugly face in more places across the country," with a record 922 people dying in British Columbia last year due to opioid overdoses. Last year in Alberta, 323 deaths were linked to fentanyl and carfentanil, which can be lethal in quantities as small as a single grain of salt.
What has made Chicoine's job so difficult is the steady flow of fentanyl and other forms of the illicit opioid from China, where synthesizing the drug is fairly simple and cheap. The relative ease with which it can enter Canada is creating an attractive racket among smaller or mid-range dealers across the country. And the profit margins are enormous.
A quick Google search for fentanyl online reveals numerous websites set up to ship the drug in pure powder form made in Chinese laboratories—even guaranteeing a safe shipment past Canadian border guards in decoy and hidden packages. Pure fentanyl, which costs around $21,000 per kilogram, can then be processed into pill form; a kilo of fentanyl can produce one million tablets with a street value of anywhere from $20 to $80 per pill.
Last November, the Mounties reached an agreement with China to work toward halting the transpacific flow of fentanyl into Canada by conducting joint investigations. Chicoine said there has been some success in sharing information with Chinese authorities leading to seizures, and he expects more in the coming months.
It remains to be seen, however, how much effort the Chinese authorities will devote to this. A 2015 news report by Epoch Times outlined how the Chinese regime works behind the scenes of the illicit flow of drugs into the United States and the violence waged in Latin America by criminal cartels. For drug cartels and narcoterrorist groups, China is the leading source of synthetic drugs and precursors for drugs like methamphetamine, as well as a primary source for the weapons used by those in the drug business.
"The Chinese role is that of a facilitator to Mexican and Latin American organized crime activities," said Dr. Robert J. Bunker, adjunct research professor at the U.S. Army War College.
Barbara Carreno, a spokesperson with the U.S. Drug Enforcement Administration, told FoxNews.com last November that "the Mexican cartels are buying large quantities of fentanyl from China. It's much easier to produce than waiting around to grow poppies for heroin and it's incredibly profitable."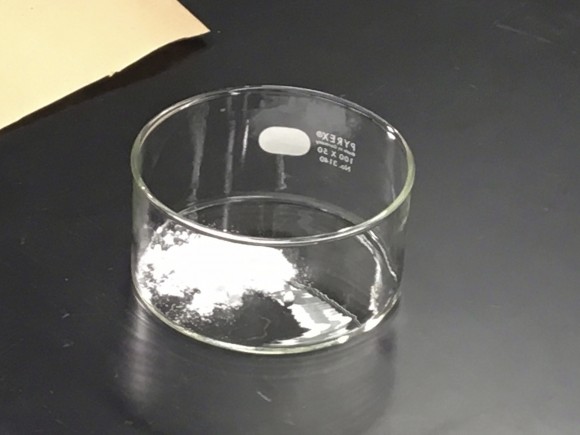 The RCMP is also working with the Canadian Border Services Agency. Currently, without the consent of the recipient, the CBSA cannot open packages weighing less than 30 grams. Last July, B.C. Premier Christy Clark called on the federal government to screen "all small packages" for fentanyl. B.C. has been hit particularly hard by the crisis.
But Chicoine said combating the fentanyl crisis requires a "multi-pronged" approach, which includes educating the public and looking at more treatment and policy changes to slow down the demand for the illicit opioids. 
He said the RCMP has a free drug app available for iPhone or Android smartphones that informs parents about drugs such as fentanyl, how to detect the symptoms in those who may be using it, and what to do in the case of an overdose.
The Mounties are also launching awareness campaigns with flyers, brochures, and posters to spread information on the seriousness of fentanyl that will target everyone from elementary school students to adults.
"We've done awareness campaigns in the past but considering the dangers involved we want to sustain it further and push it in your face. One death is too many," Chicoine said.
Demand 'too great'
For many medical experts, addressing the demand rather than the supply and looking at better treatments is the key to combating the fentanyl crisis.
"The problem is, even if the authorities could stop the inflow of fentanyl and related compounds, there's still the problem of the demand being too great," said Dr. David Juurlink, head of clinical pharmacology and toxicology at Sunnybrook Health Sciences Centre in Toronto.
"There's too much money to be made so someone else can always fill the void."
Jurrlink said a massive increase in legal prescriptions for narcotic painkillers in Canada, which began nearly two decades ago, is a huge precursor to today's fentanyl crisis. He is working with Health Canada as part of a steering committee to change the guidelines for prescribing opioids, making it more of a last resort rather than an easy fix to pop a pill to deal with pain.
He added that it's important to give opioid addicts the support they need to either stop using the drug, or use safer drugs such as methadone or Suboxone. He also advises educating the public and changing regulations on a federal level to allow more supervised injection sites.
"This makes a lot more sense than to try and halt altogether the flow of these drugs into the country," he said.
Jared Gnam is a freelance reporter based in Vancouver. He broke into the world of journalism by covering the Stanley Cup riots in 2011.