Chen Tong, the man who gave China the popular microblog Weibo, resigned as chief editor and executive vice president of Sina Corp. An Sina Corp message indicated that Chen resigned for personal reasons.
The 47 year-old Chen has worked for Sina since 1997, and has served as chief editor and executive vice president since 2007.
Under Chen, Sina created the twitter-like platform Sina Weibo a twitter-like platform in 2009. By 2013, Weibo had over 500 million users and over 100 million monthly active users. Weibo was officially listed on the NASDAQ Stock Exchange in the United States in April, 2014.
An internal message from Sina released on Wednesday said Chen's resignation is due to personal reason, but didn't elaborate. Chen will be Sina's development consultant after his resignation, the message says.
On the same day, Chen confirmed the information by publishing a thank you note on his personal Weibo account. He thanked his colleagues, the company, the media he worked with, and the internet.
Chen didn't explain the reason for his resignation, but wrote in his message, "The future is just a change but not a farewell."
Chen's abrupt resignation has attracted much discussion on the Chinese internet.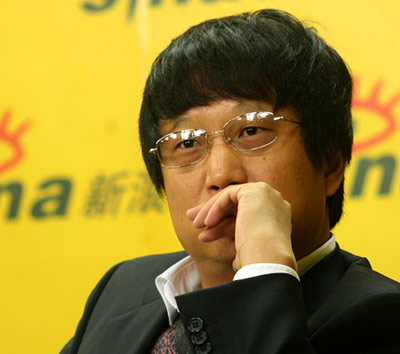 The chief editor of the Chinese media outlet New Weekly, Hu Jiujiu, remarked on Weibo, "Chen Tong's resignation means the end of a time: the end of a news portal."
Some Chinese took the chance of criticizing Sina for strengthening internet censorship in recent years. "Sina has been operating like mainstream [Party mouthpiece] media such as the Global Times and People's Daily. The censorship to sensitive words is endless. Sina leads the way to block different ideas," an anonymous Chinese netizen commented, "[Chen's] resignation is a right thing."
Beijing netizen "Master of Chaobai River" wrote, "New media especially in China is on the cusp of risks for suppression of speeches. Resignation is fine."
With additional research by Luo Ya.