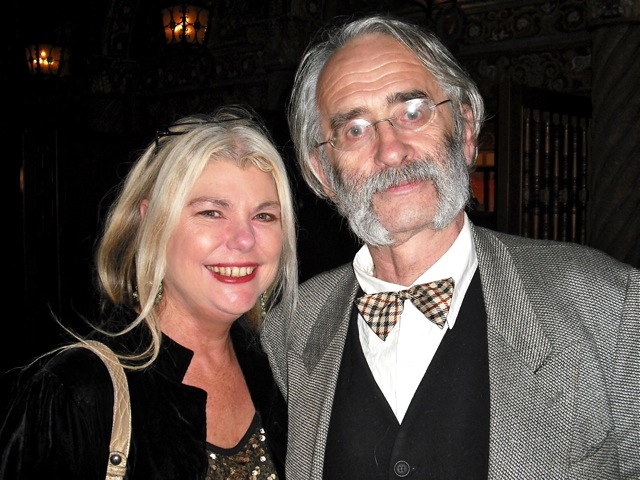 SYDNEY—Editor-in-chief and publisher of Czech newspaper The Noviny, Ricardo Bejsak-Colloredo-Mansfeld, and his wife Susan, attended Shen Yun Performing Arts at Sydney's Capitol Theatre, on April 27.
Based in New York, Shen Yun Performing Arts is the world's premier classical Chinese dance and music company, with a mission to revive the true traditional culture of China.
Susan was thrilled by the performance.
"I really enjoyed it. The colour was beautiful, the music is absolutely stunning, the choreography is fantastic, the leaps they were doing were so effortless. Obviously a high level of training, it's almost like they could do the leaps in slow motion," she said.
"Stunning, stunning performance—the different instruments, Western instruments, Oriental instruments, it was fantastic … The opening scene with the drumming—that was very, very dramatic. I also enjoyed the silk sleeves dance, it was wonderful," she added.
Though many of Shen Yun's dance legends reflect the rich and diverse cultural landscape of ancient China, they also tell stories of contemporary life in the country. The dances express the artists' longing for their traditional culture, and real-life tales of life under an authoritarian state.
Susan said she thought the dances showing the persecution of Falun Dafa gave a powerful message.
Falun Gong, also called Falun Dafa, is an ancient practice rooted in traditional Chinese culture that has been banned in China since 1999. "It is guided by the principles of 'Truthfulness, Compassion, and Tolerance.' It has helped over a hundred million Chinese people understand and return to the essence of traditional Chinese culture—Confucian, Buddhist, and Taoist schools of thought," states the company's website.
"I think my husband can relate to that persecution because he came from the former Eastern bloc [Czechoslovakia]," Susan said.
Mr. Mansfeld said he thought the dances were a very good way to tell the story about what's happening in China.
"I oppose the Chinese government and I support Falun [Dafa]," he said. "I really like it how they put it up the front. It was very nice and very emotional, and I enjoyed it … It was fantastic!"
"I hope that this message gets through, that people start to understand what is China. It's completely different from Chinese people living here … Same like before in my country—that everything from outside looks marvellous, fantastic, but no one sees what's really inside, and if you fall in, it's really hard to get out," he said.
Reporting by Dan Granger and Rebecca Hunnisett.
Shen Yun Performing Arts, based in New York, has three touring companies that perform simultaneously around the world, with a mission to revive traditional Chinese culture. Shen Yun Performing Arts New York Company will perform at Sydney's Capitol Theatre through May 6.
For more information visit ShenYunPerformingArts.org