Dozens of inmates were killed on Tuesday after gang members started a riot at a prison located in a coastal city in southwest Ecuador, officials said.
The violence erupted at a prison in the Guayaquil region and it took police and military officials five hours to regain control. The fighting involved gunfire, knives, and explosions and was caused by a dispute between the "Los Lobos" and "Los Choneros" prison gangs, officials said.
"As a result of the confrontations, 24 people died and 48 people were injured," according to an SNAI statement, the national bureau of prisons in Ecuador. Multiple reports cited local officials as saying the battle between prison gangs killed at least 30 people.
The Ecuadorian public prosecutor's office wrote in a statement that six of the inmates that died during the clashes "have been beheaded."
Video footage of the clashes that were shared on social media showed inmates firing from the windows of the prison as they detonate firearms and explosives. Regional police commander, General Fausto Buenano, said the prisoners had also thrown grenades.
#Guayaquil #Ecuador
Television images showed inmates firing from the windows of the prison amid smoke & the detonation of firearms and explosives. The Guayas state govt posted images on its #Twitter account showing six cooks being evacuated from one of the prison's wings pic.twitter.com/C5ajck2hZz

— 🌎 Sarwar 🌐 (@ferozwala) September 29, 2021
The Guayas state government also posted images on its Twitter account showing six cooks being evacuated from one of the prison's wings.
It took about 400 police officers to regain control of Penitenciaria del Litoral, the jail located in Guayas, a facility that has in recent months witnessed bloody fights between gangs for control of the prison, the regional governor said, BBC reported.
The facility houses prisoners with links to international drug gangs.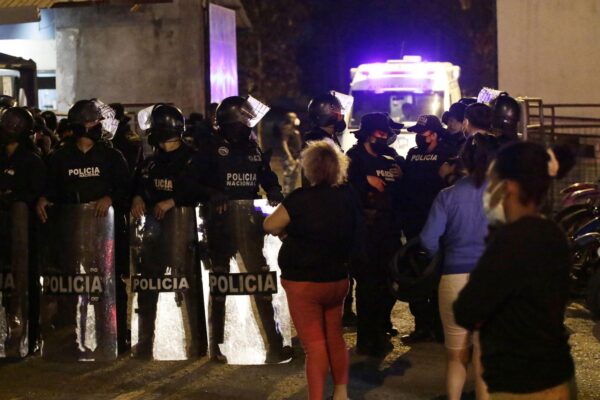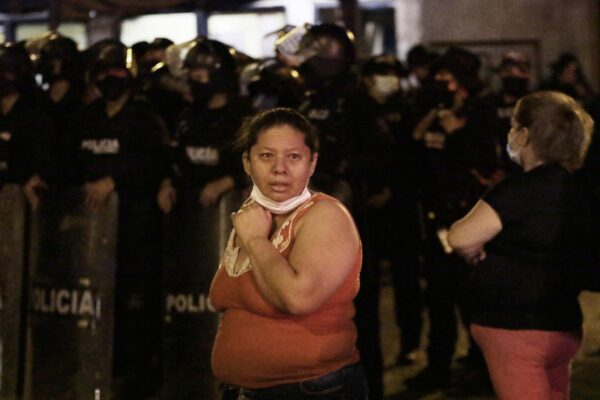 Riots broke out in February and July in the country's prison system, which houses some 39,000 inmates. At least 79 people died in the February violence, and in July it was at least 22.
The Inter-American Commission on Human Rights (IACHR) has previously condemned the violence and Human Rights Watch urged Ecuador's government to fully investigate the prison violence and bring those responsible to justice.
President Guillermo Lasso in August said the government would provide more funding for the overcrowded prison system to build new wards and install new equipment to improve security.
Reuters contributed to this report.
From NTD News