Shanghai's strict COVID lockdown has worsened China's ability to attract foreign investors, a Chinese investment expert has said.
Huang Feng, president of the Shanghai Association for Foreign Investment, told a video conference that the effect of the Shanghai lockdown has created the direst foreign investment situation that he has seen in 30 years.
Shanghai, China's economic and commercial hub with a population of over 24 million, had been in a hard lockdown for two months ending June 1.
Huang also said that foreign companies' willingness to invest in China had been in decline over the past few years. Not only that, but they were looking to go elsewhere.
"The outward migration of labor-intensive industries is a trend and another category showing a similar trend is capital and technology-intensive industries," Huang said.
"If these enterprises are moving out of China due to supply chain and other political factors, it will have a great impact on China's economy," he added.
Huang was speaking at the Shanghai Development Research Foundation online event: "How to View the Current Outward Migration of Some Foreign Enterprises."
Also speaking was Li Xingqian, director of Foreign Trade with the Ministry of Commerce.
Li said that some industries in China have experienced a loss of orders to foreign competitors and agreed that foreign companies are moving factories out of China. But he tried to downplay  problems by describing the outflow of orders as having a "limited impact and that they are "controllable in scale."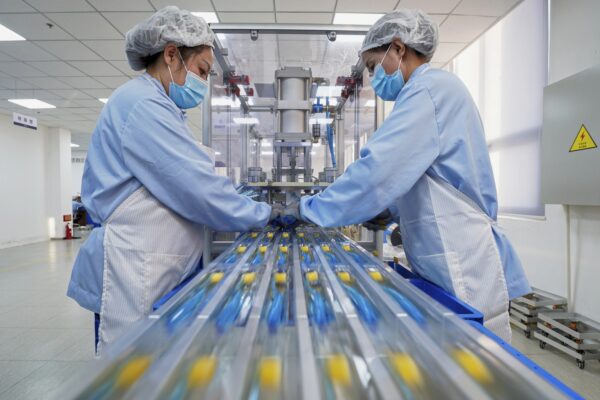 Huang, on the other hand, said the impact of foreign companies' outward migration cannot be ignored.
"We have been talking about the three driving forces of China's economy—consumption, exports, and investment, of which exports contributed significantly to our country's economy," he said.
"If those export-oriented companies transfer out of China, it will have a big impact on the economy, including on the employment rate."
Premier's Speech on Economic Problems Censored
Meanwhile, Chinese premier Li Keqiang, whose main responsibility is macroeconomic policies, convened a symposium on June 6.
Both Xinhua News Agency and CCTV, issued press releases on the event the next day. However, CCTV drastically cut Li's speech, all of which were related to China's economic problems.
For instance, shortly after Li began his speech, he said that port managers just reported to him that shipping volume in major Chinese ports has not yet returned to normal levels. CCTV deleted this sentence in its entirety.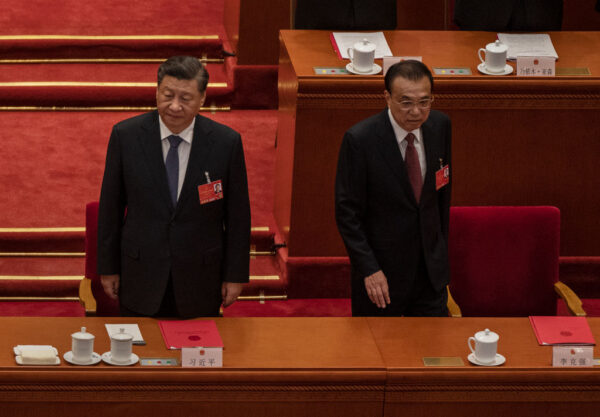 CCTV also removed Li's statements on specific measures in response to economic problems, such as, "strive to clear man-made logistical barriers" in certain regions, "streamline the approval workflow" for the construction of contemporary logistical facilities, "create a market-oriented international business environment that is based on rules of law" to improve the vitality of China's economy.
Chen Pokong, a U.S.-based political commentator, recently shared his view on the CCTV censorship of Li's speech on his YouTube program.
He pointed out that what CCTV has removed is all related to the problems facing the Chinese economy, as well as the specific measures Li proposed to address these problems.
A problematic economy that needs immediate actions is completely different from the tune of Xi Jinping and Xi's faction, who always tout that China's economy is doing extremely well, Chen said.
The censorship is also a manifestation of Beijing's high-level power struggle. Behind different Chinese state-run media are either Xi's faction or anti-Xi factions, who are using their respective connections in these outlets to influence the public.
"This can only prove that the power struggle at the top of the Chinese Communist Party (CCP) is fierce, especially when the 20th National Congress of the CCP is forthcoming," Chen said.
In addition to praising China's economy, the majority of Chinese state media also highly praise Xi's "Dynamic Zero-COVID" policy, saying that it brings greater certainty to the Chinese economy as well as the global economy.