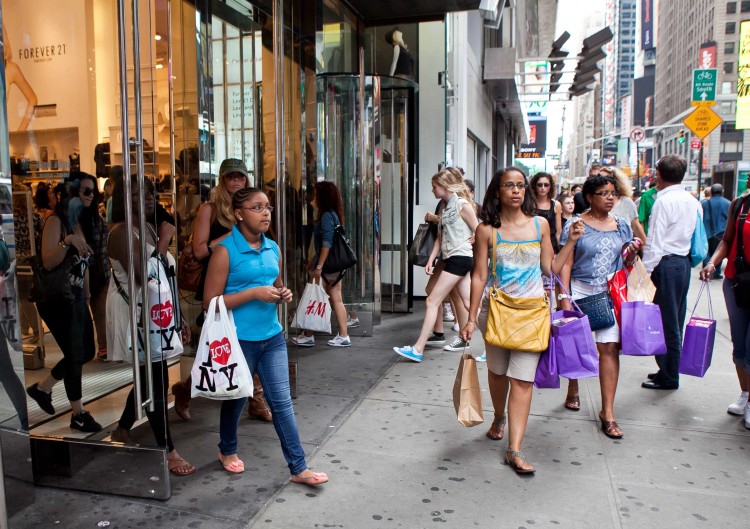 The Federal Reserve is meeting Wednesday to decide its monetary policy actions for the month of August. Recent speculation in the press focused on renewed rounds of quantitative easing amid a sluggish economy and the markets have taken the hint and rallied since speculation started Tuesday one week ago.
Recently, however, there were a few data points that actually showed an improved picture of the economy.
Case-Shiller Home Prices Beat Expectations in May
The index that is named after economists Karl Case and Robert Shiller was released Tuesday with a two-month delay to show an increase in house prices for the month of May.
Both averages for the 10 and 20 city composite measures increased 2.2 percent in comparison to the month of April. Over the year, house prices still declined 0.7 percent, but that was better than the negative 1.4 percent the 29 economists surveyed by Bloomberg had forecast.
David M. Blitzer, the chairman of the Index Committee at S&P Dow Jones Indices was upbeat: "With May's data, we saw a continuing trend of rising home prices for the spring. The 10- and 20-City Composites were each up 2.2 percent for the month and recorded respective annual rates of decline of 1 percent and 0.7 percent, compared to May 2011. While still negative, these annual changes are the best we've since in at least 18 months."
Prices in New York are the third highest after Washington and Los Angeles in the 20 city composite and rose 1.4 percent from April to May.
Consumer Confidence Rises and Beats
The Conference Board published its monthly consumer confidence survey, which increased from 62.7 to 65.9, ahead of expectations of a decline to 61.5. The survey is conducted by information provider Nielson on behalf of the Conference Board and is based on a random-sample survey.
Despite, the positive, reading, Lynn Franco, the director of economic indicators at the Conference Board did not appear overjoyed: "Despite this month's improvement in confidence, the overall index remains at historically low levels. (…) While consumers expressed greater optimism about short-term business and employment prospects, they have grown more pessimistic about their earnings."
According to her, "Consumer confidence is not likely to gain any significant momentum in the coming months."
If that were the case, then it would not be good news for the U.S. equity markets, as technical analysts from Citigroup tell their clients in a recent research piece published Tuesday. The report says that consumer confidence usually peaks two to three months before the S&P 500 stock prices.
Since consumer confidence index peaked in February and the S&P in April, they see a probably decline of 27 percent coming, based on technical analysis, "While any individual number is a 'crapshoot' at best the trend here looks clearly to be lower in consumer confidence," concludes the team around Tom Fitzpatrick.
Chicago Purchasing Manager Index Better Than Expected
Complementing the better than expected showing of economic indicators, the Chicago PMI rose to 53.7 from 52.9 in June, better than the expected forecast of 52.5.
The report was released Tuesday by the institute of Supply-Management in Chicago and like the consumer confidence reading, the report included some drawbacks to the positive headline figure. Gains in new orders and order backlogs were offset by weakness in production, employment and supplier deliveries" says the press release.
Companies have the opportunity to include comments in their report to the institute, which provide a better insight. Some see a relatively calm climate, like this correspondent: "Our orders are steady, but no large spikes, July will be a little slower, which it usually is for our business, June was very good." Some are a bit less sanguine: "Business is getting extremely quiet! Summer vacations? Election year? Euro crisis? I wish we knew."
Economists from Goldman Sachs expect some easing from the Fed, but more in the form of an extension of currently low interest rates rather than the quantitative easing, the company writes in a note to clients.
The Epoch Times publishes in 35 countries and in 19 languages. Subscribe to our e-newsletter.