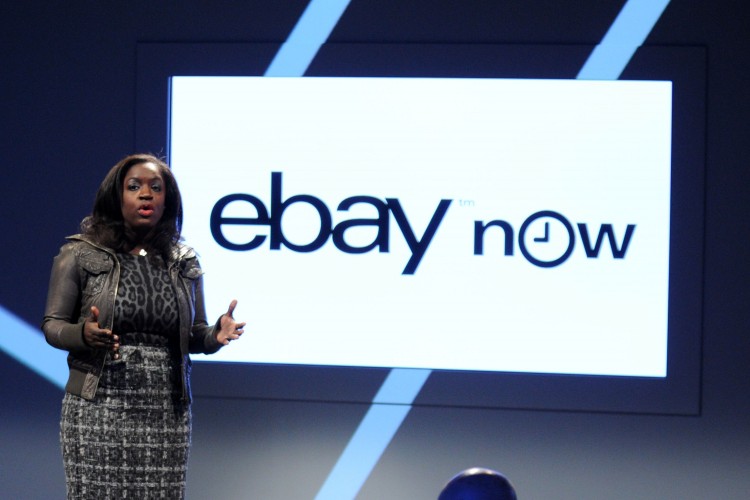 In a bid to remain competitive and adapt to an evolving consumer preference toward social and mobile shopping, San Jose, Calif.-based eBay Inc., Wednesday revealed a new personalization-oriented website design in conjunction with the launch of a same-day shipping service app called eBay Now.
The aesthetically pleasing redesign of eBay's main Web page, akin to the popular startup Pinterest, features a graphically rich stream of oversized images of products specifically tailored to the user based on prior purchases and browsing history
With this personalization feature dubbed "the feed," eBay is attempting to recreate a brick-and-mortar style casual window browsing experience—in the era of smartphones and tablets—to hopefully entice its users to stay engaged with its site longer and ultimately drive more sales.
On the heels of its August introduction of its daily deals service called Lifestyle Deals, similar to Groupon Inc. and LivingSocial Inc. offerings, eBay is making a deeper foray into instant on-demand consumer gratification by testing its beta mobile app, eBay Now. The service, which currently is only available to San Francisco residents with Apple Inc. iOS devices, provides users with the option of paying an additional $5 when purchasing items over $25 from local merchants for same-day delivery. EBay has already partnered with major retailers like Target, Macy's, Best Buy, and Bloomingdale's for its testing, and if successful, is planning expansion into more markets around the country.
Despite having approximately 105 million active users in 190 countries listing around 350 million items, which generated $11.7 billion in revenue last year, eBay is facing mounting pressure from a wider range of competitors such as Amazon Inc. and Google Inc., along with potentially Facebook Inc. and the aforementioned startup Pinterest.
Wisely, through these changes and likely many more, eBay is not only altering its appearances but also altering its core business model as well in order to stave off its competition. The global consumer market and consumer behavior have both undergone a multitude of massive seismic shifts since eBay emerged in 1995. No longer are being "mobile" and "social" antiquated cliché catchphrases. More companies will inevitably begin to emulate eBay's metamorphosis in the coming years, realizing that truly all must either "evolve or die."
The Epoch Times publishes in 35 countries and in 19 languages. Subscribe to our e-newsletter.