OTTAWA—The Canadian Food Inspection Agency (CFIA) says certain Eat Smart brand Sweet Kale Vegetable Salad Bags are being recalled due to possible Listeria contamination.
The affected product was sold in Ontario, New Brunswick, Newfoundland and Labrador, and possibly other provinces, in 340 gram packages with a best before date of Feb. 16 2019.
Consumers are advised to either throw the product out or return it to the store where it was purchased.
The CFIA says there have been no reports of illnesses linked to the salad bags.
Symptoms of Listeria infection can include vomiting, nausea, persistent fever, muscle aches, severe headache, and neck stiffness.
In severe cases the infection can be fatal.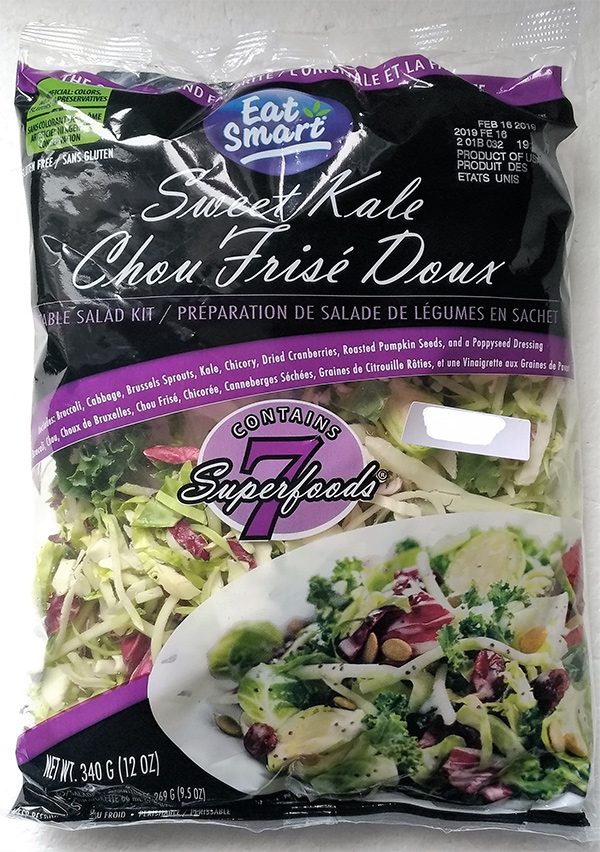 Nearly 100,000 Pounds of Frozen Chicken Meals Recalled Due to Undeclared Allergens
The U.S. Department of Agriculture announced a food recall on Feb. 10, of nearly 100,000 pounds of frozen chicken entrees after an ingredient was not listed on the product label.
Texas manufacturer VICS Acquisition is recalling 99,975 pounds of frozen chicken products because the ingredient egg, a known allergen, was not declared on the product label. The products affected by the recall include:
– Happi Foodi Bloody Mary Inspired Chicken with lot codes 14528 and 15092 and use by dates of March 2, 2020, and April 15, 2020;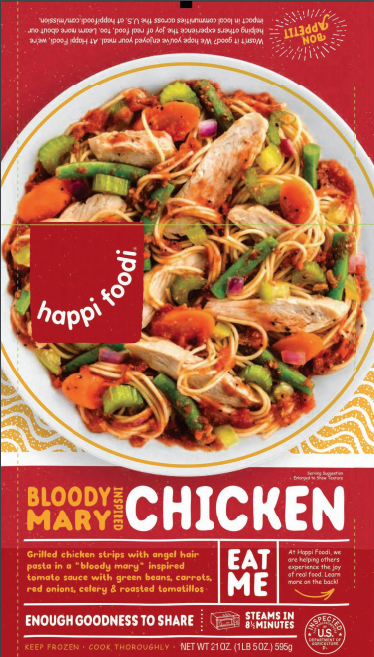 – Southeast Grocers brand Marsala Chicken with lot codes 14177 and 14532 and use by dates of Feb. 8, 2020, and March 3, 2020; and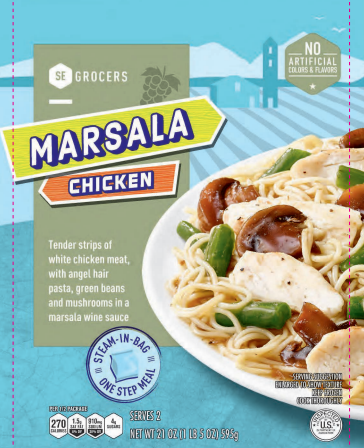 – Southeast Grocers brand Mediterranean Herb Chicken with lot codes 14145 and 14531 and use by dates of Feb. 7, 2020, and March 4, 2020.
The products were all packaged in 1.5-pound bags and also have the establishment number "P-34622."
#Recall: VICS Acquisition, LLC Recalls Chicken Products due to Misbranding and Undeclared Allergens https://t.co/oAM0uHhca9

— USDA Food Safety (@USDAFoodSafety) February 11, 2019
The Happi Foodi brand meal was shipped to retail locations nationwide and can be found in Walmarts across the country, according to the company's store finder. Meanwhile, the Southeast Grocers Brand products were shipped to retail locations in Alabama, Florida, Georgia, Louisiana, Mississippi, North Carolina, and South Carolina.
So far there are no confirmed reports of adverse reactions from eating these products. But the USDA considers this a class I recall and a high health risk. This means that there is a reasonable probability that the use of the product will cause serious, adverse health consequences or death, according to the federal agency.
The USDA urges anyone who has purchased these products not to consume them and either throw them away or return the products to their place of purchase.
The Epoch Times reporter Janita Kan contributed to this report.