Earthquake Turns Water to Gold, Study Says
March 17, 2013 4:37 pm Last Updated: April 3, 2013 3:40 am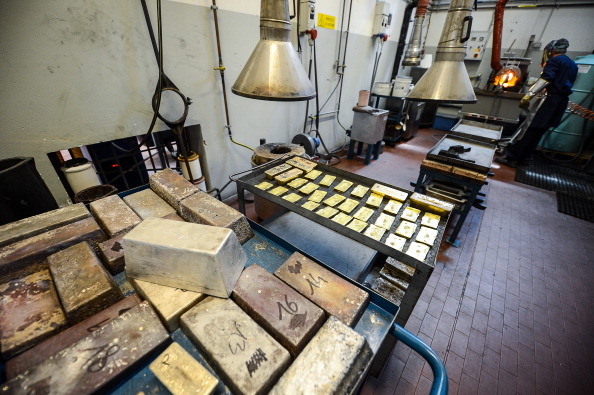 When earthquakes occur, water in fault lines vaporize, leaving a deposit of gold, a study published Sunday claims. 
A model published in the Nature Geoscience journal provides a link between quartz and gold that are spotted in numerous gold deposits around the world, according to LiveScience.com, citing University of Queensland geophysicist Dion Weatherley.  
"Given that small-magnitude earthquakes are exceptionally frequent in fault systems, this process may be the primary driver for the formation of economic gold deposits," Weatherley said, according to the website.
Water often lubricates the inside of faults, their fractures, and "fault jogs," which are cracks that connect main fault lines in the rock, according to Nature.com. Around six miles under the earth, the water carries gold, as well as silica and carbon dioxide.
When a quake takes place, the fault opens up wider and water inside vaporizes under the extreme pressure and temperature. The vaporized water then forces the silica, quartz, and gold out of the liquids, Weatherley said.
The process is called flash deposition, he said, adding that it "is sufficiently large that quartz and any of its associated minerals and metals will fall out of solution," according to Nature.
However, Weatherley said the amount of gold that is deposited during earthquakes is relatively small. He added that over tens of thousands of years, a mineable gold deposit could build up in some places.
"You [can] have thousands to hundreds of thousands of small earthquakes per year in a single fault system," he told Nature. "Over the course of hundreds of thousands of years, you have the potential to precipitate very large quantities of gold. Small bits add up."
Jamie Wilkinson, a geochemist with the United Kingdom's Imperial College London, told LiveScience.com that "to me, it seems pretty plausible. It's something that people would probably want to model either experimentally or numerically in a bit more detail to see if it would actually work."