Earthquake Risk High in Himalayan Region: India Prepared?
July 22, 2013 11:15 am Last Updated: July 22, 2013 11:18 am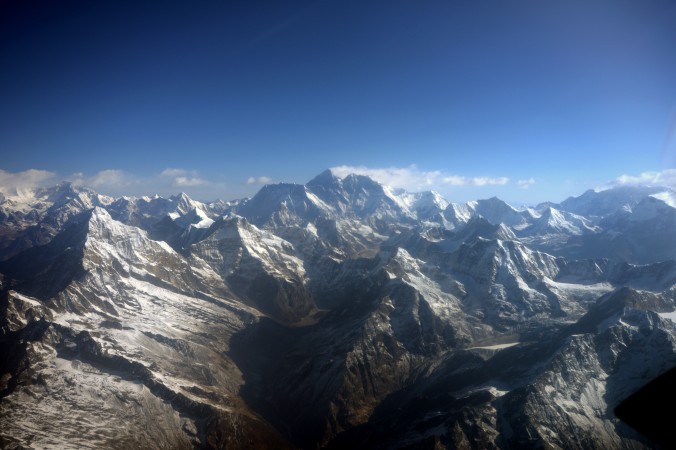 The Himalayan region in northern India is at high risk for a major earthquake, which a top government scientist says could be especially disastrous because of extensive damming in the region. 
Shyam Rai, chief scientist of seismic tomography at India's National Geophysical Research Institute (NGRI), led a recent seismic imaging study on the region. "The strain build-up is maximum in this area. So, the chance of having an earthquake also is maximum," he told Press Trust of India (PTI). 
The region was hit by a series of cloud bursts, flash floods, and land slides in June leading to the death of thousands and extensive loss of property. Rai said the seismic study is unrelated to these disasters, though extensive damming of the Himalayan region and the high density of the population in the flood plains could exacerbate the disastrous effects of a major earthquake. 
"With … new constructions and dams and large population, the effect would be far more severe. It is in this context, the government decided that we should have a proper monitoring," Rai said. 
The Himalayan mountain range is young and growing. According to geophysicists, the Indian peninsular region is slowly on the move. 
"It is always said that India is going down beneath Asia and that's what is basically causing all the earthquakes," Rai explained. "If this angle is very smooth, then the chances of any energy concentration would be very low. But if the angle becomes high, then there is a stronger chance of energy concentration where it is bending."
He found through imaging that the angle is not smooth as previously believed. 
The last major earthquake in the region occurred in 1803. He said, based on a general cyclical pattern of earthquakes, an earthquake of more that 7.5 magnitude could hit the region any time now.
Prepared?
Vinod Kumar Gaur, a seismologist with the Centre for Mathematical Modelling and Computer Simulation (Council of Scientific and Industrial Research), has long proclaimed the region is at risk—but has said he was ignored.
Gaur, along with American geophysicist Roger Bilham, published a paper a decade ago warning of a great Himalayan earthquake, reports The Hindu. Guar told The Hindu, in an article published May 2013, that the scientific culture in the region "lacks responsibility and rigor towards public safety… and denies society the advantage of information and consequently resilience against the natural disaster."
Experts also told the Epoch Times during the June floods that inadequate study of the disaster-prone region, and thus inadequate preparation, caused greater distress and hampered rescue efforts. 
"There are enough funds for disaster management in the country," Dr. Angeli Qwatra, who works as an expert for the National Disaster Management Authority, said at that time. "It's just mismanagement and lack of preparedness for response."