Patients across the United States who earlier tested positive for COVID-19 have fully recovered.
Maryland's first three patients have fully recovered after becoming infected while on a cruise on the Nile River.
"I'm happy to report that the first three cases reported last Thursday have all been cleared to return back to their normal daily schedules," Montgomery County Health Officer Dr. Travis Gayles said in a video update on March 13.
The trio included a couple in their 70s and another unrelated person in her 50s.
Health officials across the country have reported patients fully recovering. About 4 out of 5 patients don't require hospitalization, according to data that's been widely cited by U.S. health officials.
The first person in Washington state to test positive for COVID-19 "fully recovered" in late February, health officials said.
The man became infected after traveling to Wuhan, China, the epicenter of the illness, in January. He was isolated at Providence Regional Medical Center in Everett on Jan. 21 and released into home isolation on Feb. 3.
"He is now considered fully recovered and free to go about his regular activities. We cannot thank him enough for his patience and cooperation throughout the entire process," the Snohomish Health District said in a statement.
The Tulsa Health Department in Oklahoma said last week that the state's first confirmed patient recovered from COVID-19.
The patient tested negative twice, "which is the indicator of recovery," the department wrote on Twitter on March 12.
Officials in California, Nebraska, Illinois, and Arizona have also reported patients recovering from COVID-19. Experts recommend staying home if sick and contacting your doctor or health authorities.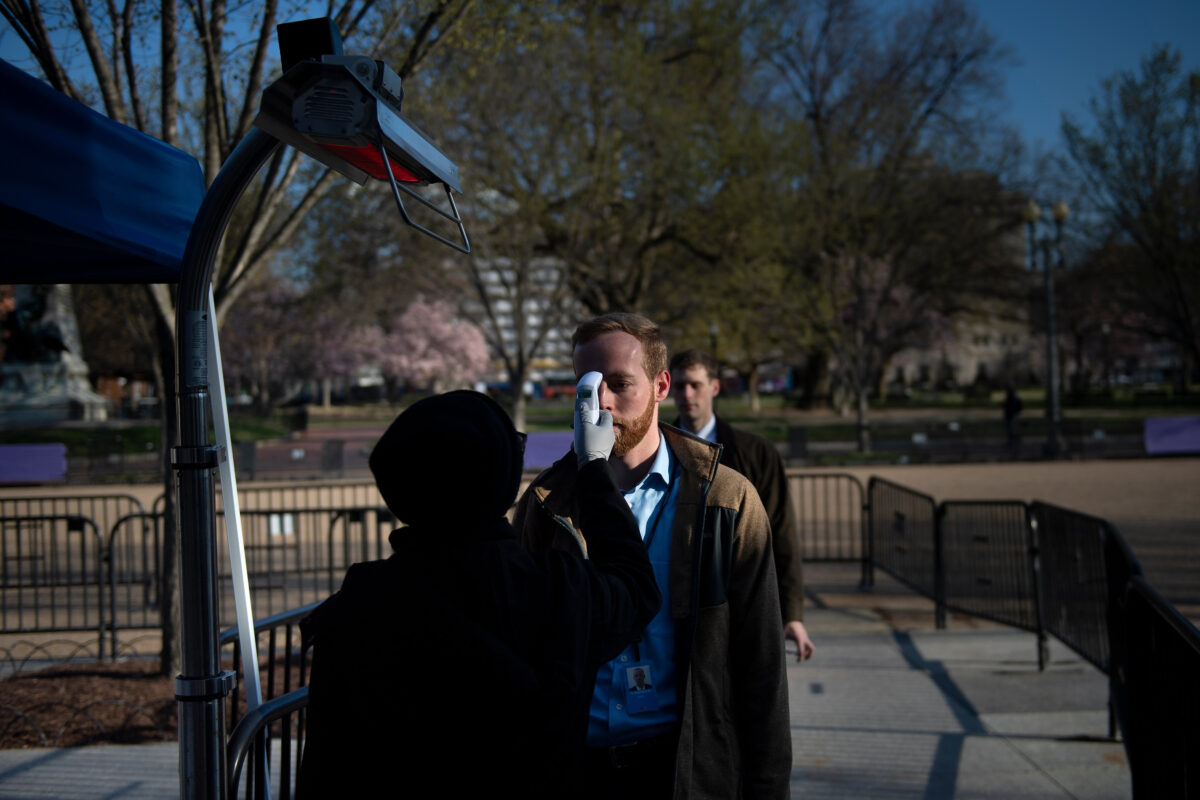 Elizabeth Schneider, who lives in Seattle, Washington, told AFP that she tested positive but later recovered from the illness.
Schneider, 37, said she had an experience similar to the flu and that her symptoms subsided after several days with the help of over-the-counter flu medications.
International health officials have emphasized that most people who contract COVID-19 will eventually recover.
"Among those who are infected, most will recover," World Health Organization (WHO) Director-General Tedros Adhanom Ghebreyesus told reporters on March 9.
Many of the patients in China have recovered and been discharged from hospitals, he said, though experts say the number of infected and deaths have been underreported by the Chinese Communist Party.
The WHO declared the outbreak of the new illness a pandemic earlier this month.
According to a website that tracks the number of infections and deaths worldwide, using data from WHO and other groups and agencies, more than 77,000 people around the world have recovered from COVID-19.
As of March 17, there were more than 194,000 confirmed infections and more than 7,800 deaths.
Most deaths have been among the elderly or those with underlying health conditions. The mortality rate is much higher for those groups, though the rate is still higher for nearly all age groups compared to the seasonal flu.