News analysis
The electronic payment (e-payment) industry and RMB digital business have been rapidly pushing forward over the past year in China, highlighting the way money will be more easily controlled by the ruling Chinese Communist Party (CCP).
Compared to other payment methods such as cash, bills, or bank cards, e-payments are often more convenient, faster, and not restricted by time and location.
However, a widely used e-payment model would make money flow more easily controlled by authorities or hackers.
By the end of 2021, out of more than 4,300 licensed institutions engaged in payment clearing and settlement services in China, 4,096 banking institutions had over 19.3 million users, said a recent report by the Payment & Clearing Association, according to China Financial News on June 15.
In 2021, banks handled non-cash payments with a value of 441.556 trillion yuan ($659 trillion). Among them, online payments were nearly triple that of 2012, and the mobile payment business had surged more than 200 times since 2012.
E-payment users in China topped out at 904 million in 2021, an increase of 49.29 million from the previous year, accounting for 87.6 percent of all Internet users.
China's ongoing zero-COVID policy in which city-wide lockdowns have led to the isolation of millions of people, has only added to the online payment industry boom.
Today, electronic payments are spreading to everyday life in China, including in public transportation, personal payments, and restaurant purchases.
It is expected that network payments will become even more integrated into people's work and life in the future with the rollout of 5G.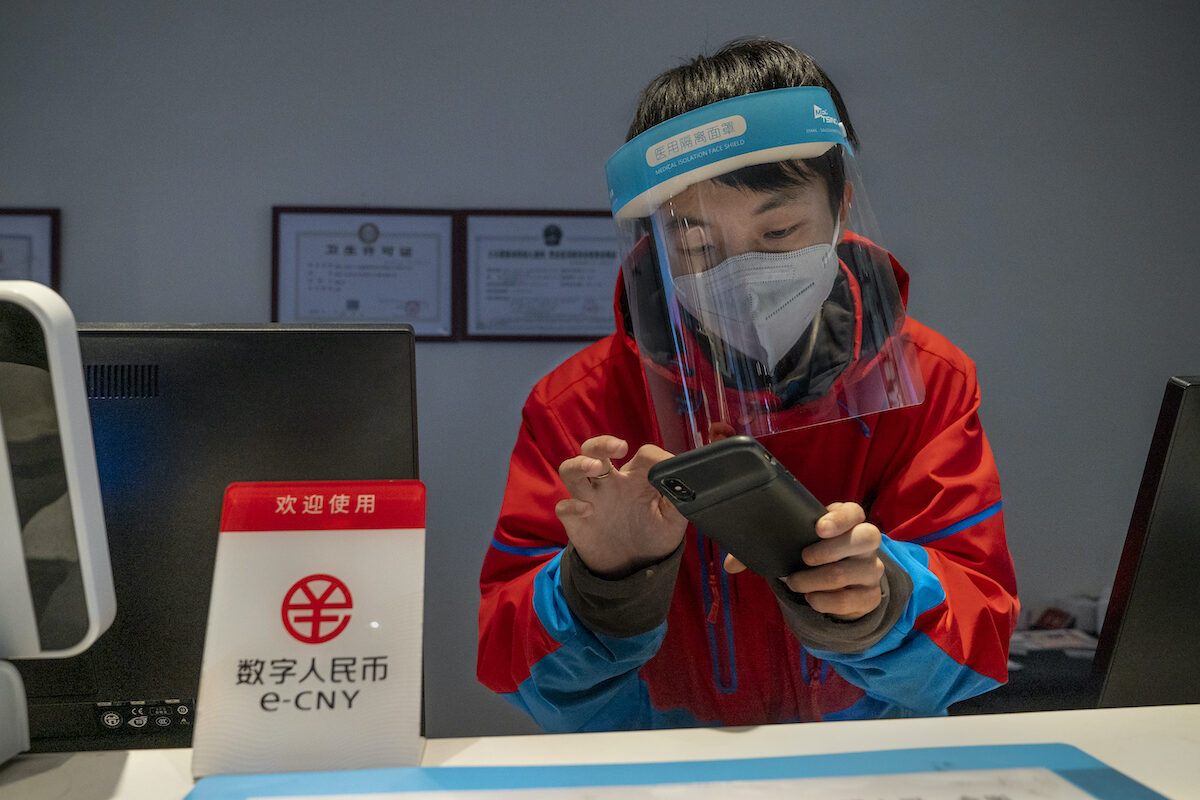 Digital RMB
Meanwhile, digital RMB, or renminbi, is also being promoted in China. In January, a pilot of the Digital RMB App was launched on the Android and Apple App Stores.
Digital RMB is reportedly not a virtual currency, but a digitization and de-monetization of RMB.
Last October, China's central bank opened 140 million digital renminbi personal wallets.
As long as both parties to a transaction have digital wallets installed on their cellphones, they can reportedly use digital money transfers even without Internet access or bank accounts according to Xinhua on Jan. 6.
Earlier on April 18, 2020, the time that the CCP first launched the digital RMB, Financial Cold Eyes, a financial channel on YouTube, warned that the Chinese regime could exploit digital currency to monitor people's privacy, limit personal freedom, deprive businesses and individuals of their assets, and oversee capital outflows.
Views expressed in this article are the opinions of the author and do not necessarily reflect the views of The Epoch Times.