The multi-state E. coli outbreak that has been linked to people having consumed romaine lettuce at Wendy's restaurants has spread to more states—New York and Kentucky—according to the U.S. Centers for Disease Control and Prevention (CDC).
Cases of people sick with E. coli have increased from 84 to 97 since its update last week on Aug. 25. The CDC announced on Sept. 1 that five more people have been hospitalized since last week's report of 38 people, bringing the total to 43, while two more people developed hemolytic uremic syndrome, a serious condition that can cause kidney failure, bringing the total number with the syndrome to 10.
The CDC first announced the outbreak on Aug. 17 when it said that two states—Michigan and Ohio—had reported a total of 29 people infected with the E. coli O157:H7 strain and that illnesses had started on dates ranging from July 26 to Aug. 6.
By Aug. 19, at least 37 people from four U.S. states—Michigan, Ohio, Indiana, and Pennsylvania—had fallen ill from the outbreak.
The CDC announced at the time that fast food chain Wendy's was removing the romaine lettuce used in burgers and sandwiches in that region as a precautionary measure, a move the company later confirmed.
On Aug. 19, the agency announced that "many sick people" reported eating sandwiches with romaine lettuce at Wendy's restaurants in Michigan, Ohio, and Pennsylvania before falling ill. The agency added Wendy's restaurants in Indiana to the list in its outbreak update on Aug. 25.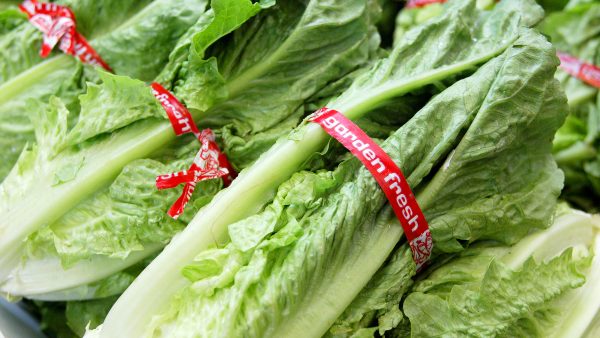 According to the CDC's latest update on Sept. 1, of the 54 people with detailed information about what they ate at Wendy's, 37 or 69 percent of them "reported eating romaine lettuce served on burgers and sandwiches."
"Investigators continue to analyze data at the ingredient level to determine if there are any other possible foods that could be the source of the outbreak."
The agency continued to note that it is "not advising people to avoid eating at Wendy's restaurants or to stop eating romaine lettuce."
"Wendy's has taken the precautionary measure of removing the romaine lettuce being used in sandwiches from restaurants in this region," the CDC said in an updated overview of the outbreak. "At this time, there is no evidence to indicate that romaine lettuce sold in grocery stores, served in other restaurants, or in people's homes is linked to this outbreak."
E. coli is a type of bacteria commonly found in the environment, as well as in the intestines of people and animals. While most strains of E. coli are harmless, others can cause varying degrees of illness and can even result in death. Symptoms of E. coli may include diarrhea, urinary tract infections, respiratory illness, pneumonia, and/or other illnesses.
The CDC said that people should contact a doctor if they experience any suspected severe E. coli symptoms, which include diarrhea, a fever higher than 102 degrees Fahrenheit (38.9 degrees Celcius) for more than three days, bloody diarrhea, vomiting, dehydration signs such as limited urination, dry mouth and throat, and feeling dizzy upon standing up.