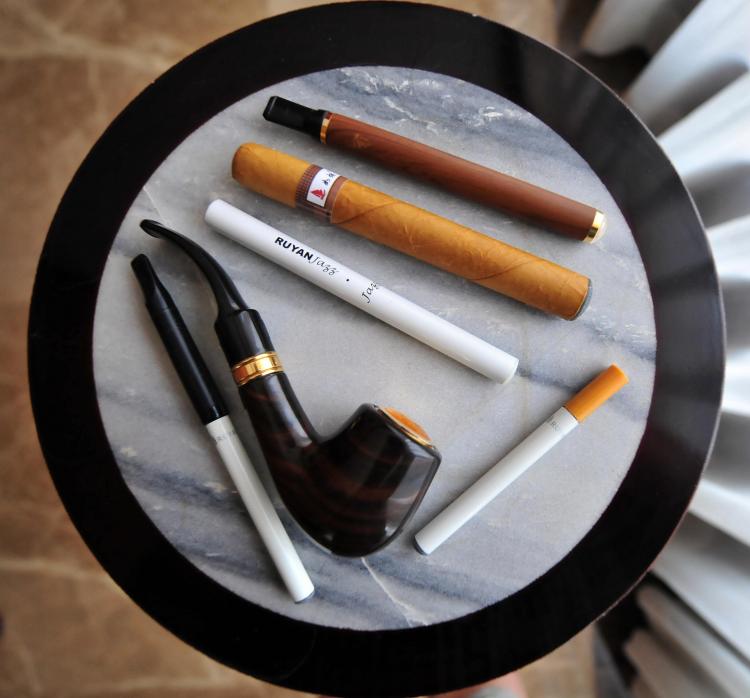 Smokeless electronic cigarettes, or e-cigarettes, will be regulated like regular tobacco-filled cigarettes and other tobacco products, the U.S. Food and Drug Administration said on Monday.
E-cigarettes are battery-operated devices made of either plastic or metal that allow the smoker to inhale a vapor derived from a heated nicotine solution in a small disposable canister. Manufacturers of the product say the devices can be used to beat smoking addictions.
The agency sent out a letter to stakeholders on Monday, which said, "The court held that e-cigarettes and other products made or derived from tobacco can be regulated as 'tobacco products' under the Act and are not drugs/devices unless they are marketed for therapeutic purposes."
The agency originally proposed changes to get e-cigarettes classified as drugs due to claims made that they can help a smoker quit.
Sottera Inc. president Craig Weiss told The Associated Press that he was "very happy" to see the devices regulated as normal tobacco products. Sottera was the company involved with the FDA lawsuit that led to the decision. The FDA had until Monday to appeal the decision to re-open the case to get e-cigarettes regulated as drugs rather than tobacco products.
Meanwhile, Jason Healy, the president of Blu Cigs, said the decision will help weed out "shady companies," according to AP.
The FDA did not give a timeline for the rule changes.