Dwayne Johnson posted an emotional message on social media to his "Jumanji" co-star Kevin Hart, who was seriously injured in a car crash last weekend near Calabasas, California.
"Stop messing with my emotions brother @kevinhart4real," Johnson, also known as "The Rock," posted on Instagram Sept. 2.
His heartfelt message was accompanied by an image of the pair riding on camels side-by-side, which appears to be from their upcoming film "Jumanji: The Next Level," due to be released this year.
"We have a lot more laughing to do together. Love you man. Stay strong," the 47-year-old continued.
Johnson's touching well-wishes came as Hart's wife, Eniko Parrish, told entertainment news website TMZ that he is "awake," "great" and "going to be just fine."
"He's good. Everybody's good," the 35-year-old told E! News yesterday.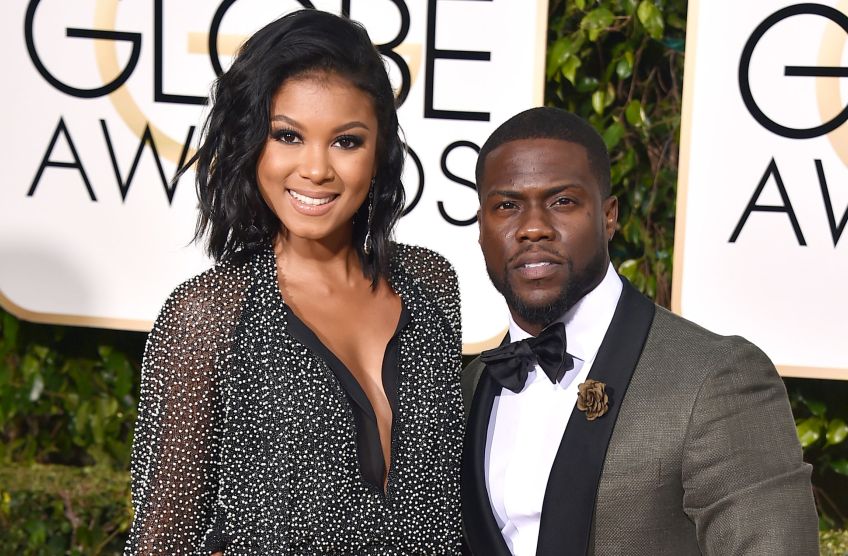 The same TMZ report, citing a source close to the comedian, said that Hart underwent back surgery on the evening of Sunday, Sept. 1. and is recovering in the hospital.
The crash took place around 12:45 a.m. on Sept. 1 near Mulholland Highway and Cold Canyon Road, ABC7 reported, citing the California Highway Patrol (CHP).
Hart's friend, Jared Black, lost control of the comedian's vintage electric blue Plymouth Barracuda before hitting wooden fencing, according to People magazine. In an Instagram post in July, Hart said he bought himself the vehicle for his 40th birthday.
"I added some more muscle to the family for my 40th….welcome home "Menace" #MuscleCarLover," he wrote.
Hart sustained "major back injuries," from the crash the CHP told CBS Los Angeles.
According to the CBS report, Hart was able to exit the vehicle after the crash and get medical attention at his home, before making his way to Northridge Hospital Medical Center.
However, the driver and fellow passenger Rebecca Broxterman were trapped inside the car, according to reports. Broxterman reportedly sustained minor injuries, while Black was pinned under his seat next to the roof and also suffered back injuries, officials told TMZ.
"Two of the three occupants were trapped inside," the CHP told the LA Times. "The remaining occupant and the owner of the vehicle, Kevin Hart, left the scene to his nearby residence to get medical attention."
According to website The Blast, a source said Hart's back surgery "went smoothly, and he is doing OK."
A source told the news outlet in a separate report that Hart's spinal cord wasn't injured in the crash and the 40-year-old is "able to walk and move his extremities."
Tests confirmed the driver, 28, wasn't under the influence of drugs or alcohol at the time of the crash, according to the CHP.
Johnson and Hart have starred in a number of films together, including "Jumanji: Welcome to the Jungle," "Central Intelligence," and Jumanji's upcoming sequel.
Epoch Times reporter Jack Phillips contributed to this report.