A Dutch political party that opposes immigration and promotes "Dutch first" policies will become the joint largest party in the country's Senate, shocking the political establishment.
The Forum for Democracy party, led by 36-year-old Thierry Baudet, will now have as many seats in the Senate as Prime Minister Mark Rutte's People's Party for Freedom and Democracy (VVD).
In a speech, Baudet said the arrogance of the elites had been punished.
"We are standing in the rubble of what was once the most beautiful civilization in the world," he said, according to Reuters. "We won because the country needs us."
Baudet criticized the ruling center-right coalition's border policies.
"Successive Rutte governments have left our borders wide open, letting in hundreds of thousands of people with cultures completely different to ours," he said, according to the BBC.
After the shooting on a tram in the city of Utrecht on March 18, Baudet pointed to the government's lax immigration policies as one cause, saying that Dutch people were being "destroyed by the people who are supposed to be protecting us."
Police have since arrested a 37-year-old Turkish-born man in connection with the shooting, and police say he could have had terrorist motives.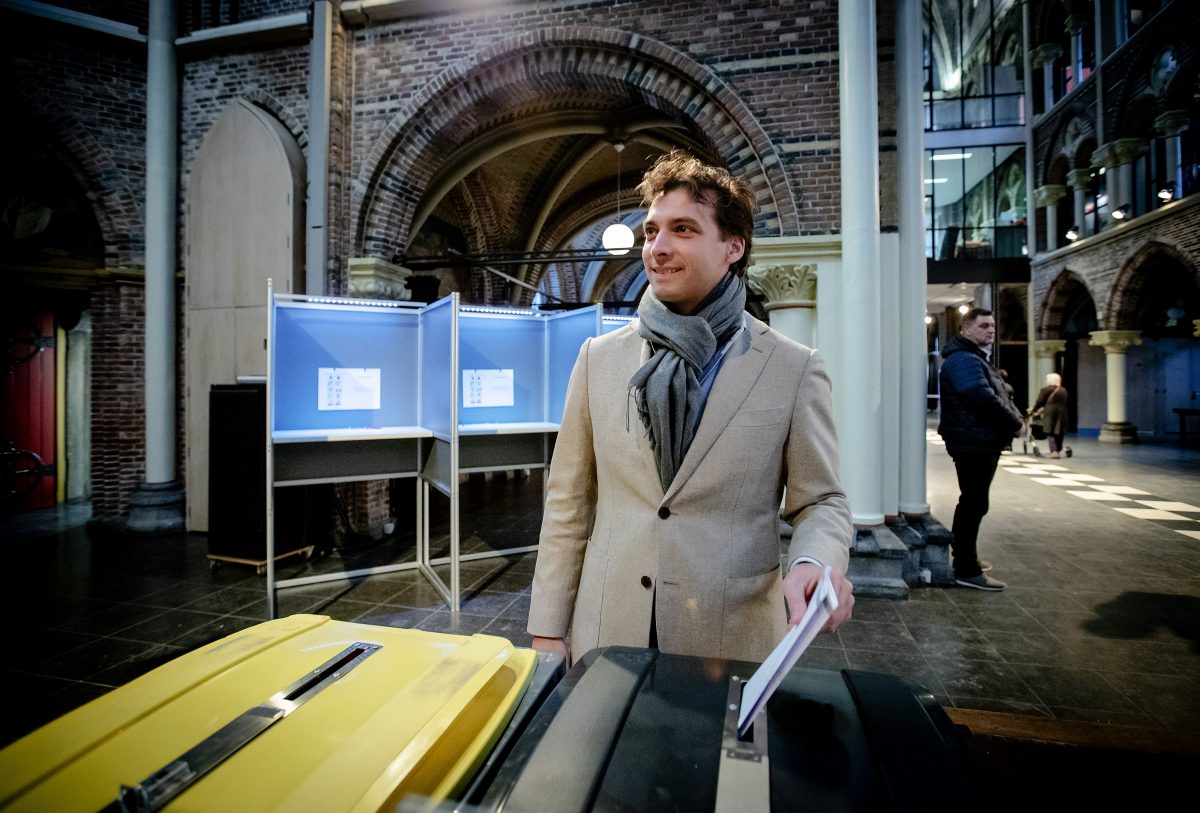 Rutte's coalition will now need to seek outside support to pass laws, although the prime minister may look to left-wing parties such as Labour and Green Left instead of Baudet's party.
"We have to talk with other parties so we can continue to lead this country well," Rutte said, according to the BBC. He told supporters that he would look for "constructive" parties from the left or right.
"This means drinking a lot of coffee and making even more phone calls," Rutte told supporters, according to Reuters.
"So I'm counting on it that the country will remain well manageable with this result."
However, Baudet has said his party will not cooperate with Rutte's coalition.
Other options for Rutte include religious parties and one aimed at voters over the age of 50.
It was predicted well in advance that Rutte's party would lose its majority, but pollsters believe more people were motivated to cast their vote following the incident in Utrecht.
Previously, Forum for Democracy held just two seats in Parliament, but after the March 20 vote, that grew to 12 in the 75-seat Senate, based on early estimates.
Rutte's center-right party fell to 12 seats from 13, with the coalition as a whole falling from 38 to 31 seats.
The Dutch Senate is less powerful than the lower house but has oversight on laws that the lower house intends to pass.
Recently there has been debate on meeting international climate change goals, with many supporters of conservative parties in the leading coalition being skeptical of government spending.
Baudet opposes the euro and believes the Netherlands should exit the European Union—a so-called "Nexit"—although he has since said he will see how the UK's exit turns out first.
In photos posted to his social media accounts, he has been seen with British politician and Brexit supporter Boris Johnson, and conservative philosopher Roger Scruton.