You are only as old as you feel. Dutch "positivity guru" and TV personality Emile Ratelband was apparently so convinced by this maxim that he put it to the test in court last month, demanding the right to shave 20 years off his age to improve his online dating prospects.
On Dec. 3, the family regional court of Arnhem rejected his controversial case for age discrimination, ruling that the motivational speaker isn't allowed to change the date of birth on his passport. He is, and will remain, exactly as old as his original passport says: 69.
Ratelband has been accused of making mischief, of using the case to belittle and mock the Netherlands's law on gender self-identification.
But it isn't the first time that motivational speaker Ratelband—renowned for publicity stunts—has tangled with the courts, hoping to overturn societal norms.
The court rejected his argument that the right to change his birthday to March 11, 1969, from March 11, 1949, is "a question of free will."
"Mr. Ratelband is at liberty to feel 20 years younger than his real age and to act accordingly," Arnhem court said in a press statement. "But amending his date of birth would cause 20 years of records to vanish from the register of births, deaths, marriages, and registered partnerships."
"This would have a variety of undesirable legal and societal implications. The priority must be to ensure that the public registers contain accurate factual information."
Ratelband, who goes running daily with kettle-balls, claimed that he was discriminated against on dating sites due to his "paper age," and that he was medically aged only 49, not his actual age of 69.
Rolls And Royce
"You can change your name. You can change your gender. Why not your age? Nowhere are you so discriminated against as with your age," Ratelband told De Telegraaf before the case.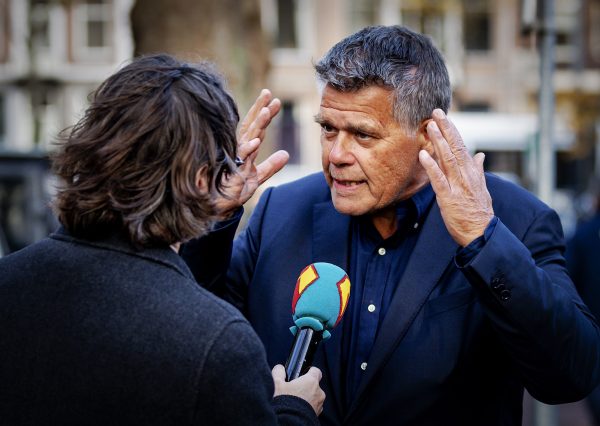 "If I'm 49, then I can buy a new house, drive a different car. I can take up more work," he said. "When I'm on Tinder and it says I'm 69, I don't get an answer. When I'm 49, with the face I have, I will be in a luxurious position."
The court didn't buy it.
"There are a variety of rights and duties related to age," the court ruling says, "such as the right to vote and the duty to attend school. If Mr. Ratelband's request was allowed, those age requirements would become meaningless."
But Ratelband's assertion that "age-fluidity" was the natural extension of the legal recognition of "gender-fluidity" got him into hot water. Some activists accused him of cooking up the case to mock the gender self-identification law that allows people to have gender-neutral passports in the Netherlands.
Many Dutch people who have witnessed his exploits over the years had another explanation for his antics—it was just the latest in Ratelband's particular strain of self-publicizing stunts.
In 1977, Ratelband was unhappy that the current law didn't allow him to call his children Rolls and Royce. He went to court, which agreed to Rolls, but not Royce. Thirty years later, the legal system had softened, allowing him to name a later daughter Royce.