Worship has been offered every day at the celebrated Durham Cathedral in the North East of England for more than 900 years.
But visitors who plan to attend the UNESCO World Heritage site and Norman building, which was constructed between 1093 and 1133, will now need to show their digital CCP (Chinese Communist Party) virus vaccination records this Christmas.
Upon entry, all visitors over the age of 18 must be prepared to show their NHS COVID Pass as proof of vaccination to get into Durham Cathedral's Advent Procession with Carols event on the 27th of November.
Added on is a negative PCR or lateral flow test, which must be taken up to 48 hours before the event, or a positive PCR test from within the last six months. Face coverings are also required.
The Christian blog Archbishop Cranmer, run by academic and theologian Dr. Adrian Hilton was the first to point out the requirement, noting that Durham Cathedral's Dean, the Reverend Andrew Tremlett was ignoring the Church of England's official guidance.
"The Church's position has been a clear policy of encouraging people to be vaccinated, but, other than in very exceptional circumstances, opposition to limiting access to church services or organisations on the basis of vaccine certification (also referred to as vaccine passports). Such an approach would run contrary to the principle of the Church being a home and a refuge for all. Similarly, only in exceptional circumstances is the Church likely to utilise vaccine certification in order to facilitate additional services to its members or to the wider community, preferring to continue to emphasise existing mitigations," the guidance wrote.
Reverend Jamie Franklin, who runs the popular religious current affairs podcast Irreverand, went so far as to call it heresy, as according to the New Testament.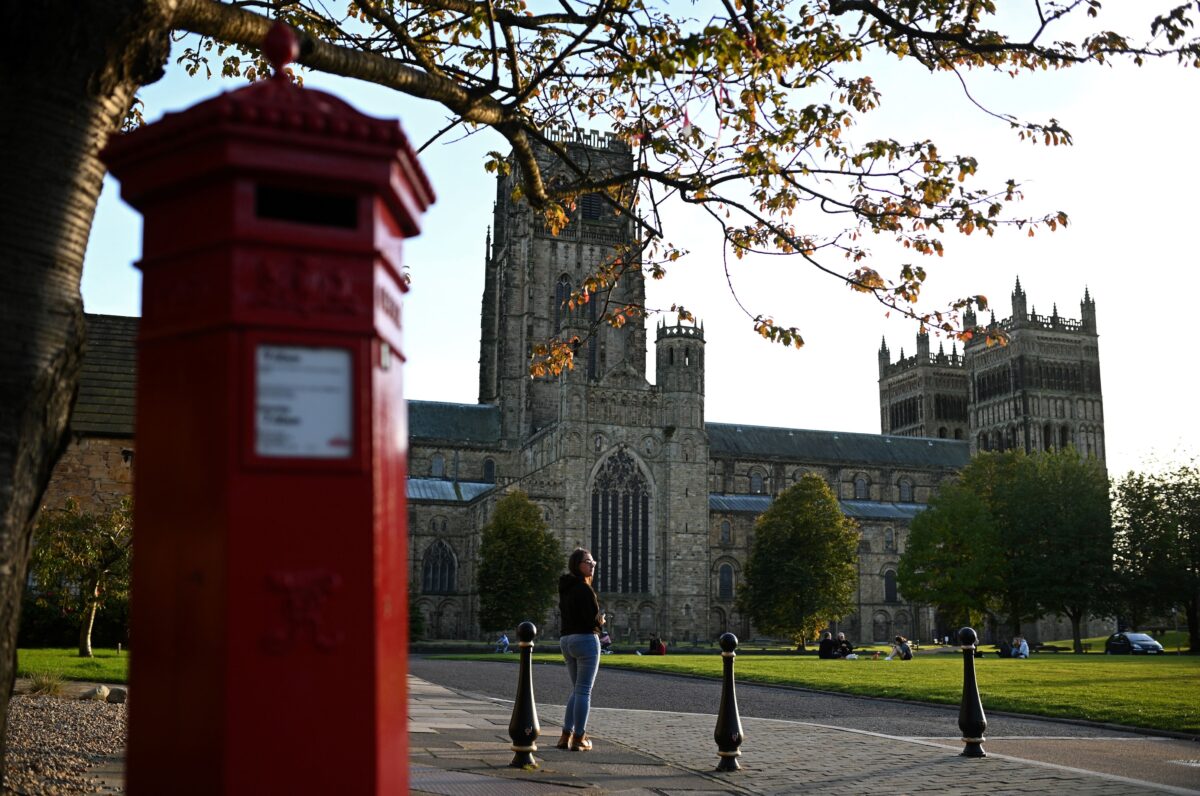 "The introduction of vaccine passports into churches is the introduction of a division into the body of Christ which is deeply wrong from a Christian perspective. It is also a pointless gesture because the available evidence tells us that the vaccine does not stop transmission of the virus. There is no justification for this move on the part of Durham Cathedral," Franklin told The Epoch Times.
In April, Franklin added his name to an open letter to the prime minister, where 1200 church leaders warned that introducing the passports would create a "medical apartheid."
The leaders argued that the risk would create a two-tier society, a medical apartheid, in which an underclass of people who decline vaccination are excluded from significant areas of public life.
"As Christian leaders, we wish to state that we envisage no circumstances in which we could close our doors to those who do not have a vaccine passport, negative test certificate, or any other 'proof of health.' For the Church of Jesus Christ to shut out those deemed by the state to be social undesirables would be anathema to us and a denial of the truth of the Gospel," the letter continued.
The Epoch Times asked Durham Cathedral and Reverend Andrew Tremlett if everyone attending had to have a test, or if it is only those who have not had a vaccine who must produce one? And would people be turned away if they could not provide the above? Neither has replied by the time of publishing.
Rev. Dr. William JU Philip, from The Tron Church in Glasgow, Scotland, told The Epoch Times that if Durham Cathedral is asking everybody to take the tests, then at least they are treating people the same way: "Which I think is less discriminatory. That doesn't mean I think it is a good idea."
But Philip's view was that no one should be asking people to test or asking them for vaccination proof for coming into a church gathering. He was co-author of an anti-vaccine passport letter to Boris Johnson.
"If you are testing everyone that is one thing; personally I think there is no good warrant for doing that. But If you are making two classes of people based on vaccination that is far worse," he said.
Philip said he understood that the rationale was that Durham Cathedral would say "people are fearful and it may stop people coming to our services if they feel unvaccinated may be a risk to others."
"But if you are separating perfectly healthy people, then you are making an arbitrary distinction between people in a way that is very concerning," he added.
"The word heresy is more strictly reserved for going 'outside' the tenets of credal Christianity. But to say that you are not welcome in the fellowship of a Christian Church, the body of Christ, through obedient faith in Jesus Christ alone,  but only plus something, that does mean you are adding something to the requirements of the Gospel, and that is certainly a grave error," concluded Philips.