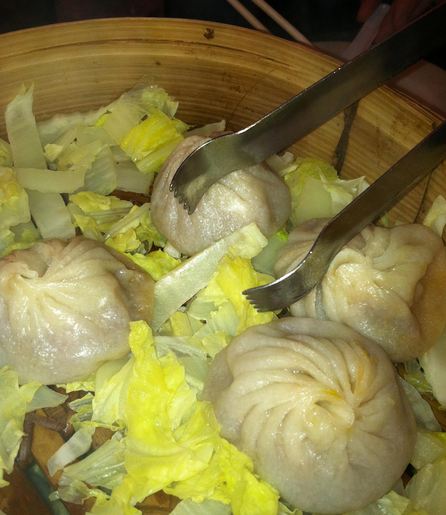 NEW YORK—This Saturday, New Yorkers can enjoy some of Chinatown's best dumplings, guided by experts to the area, in an event dubbed the Dumpling Crawl. 
Four tours will meet in front of the Chinatown Ice Cream Factory—where tourgoers will receive chopsticks and a map—then they will venture to multiple dumpling restaurants and back to the ice cream factory for dessert. Guides include local residents and Sen. Daniel Squadron (D-N.Y.).
"Chinatown is full of small businesses run by independent entrepreneurs—many of them immigrants—who, despite all the challenges of succeeding in the city, work hard, stick with it and provide extraordinary food," Squadron said in an email. 
Squadron described the ideal dumpling as "rich and satisfying," according to DNAinfo.
Rally Downtown, the organization hosting the tour, formed after Hurricane Sandy to help small businesses in the area get back on their feet.
Tom Gray, co-founder of the organization and executive director of the Greenwich Village Chelsea Chamber of Commerce, said that the event will help "showcase the gems of New York."
"People will go to places they have never been before," Gray told DNAinfo. "The event will drive traffic, raise awareness and get people to come back to these dumplings houses."
Tickets are $25 each, and the tour visits six restaurants, including Excellent Dumpling House, Lam Zhou, and Prosperity. Tours start at noon, 2 p.m., and 4 p.m.