A 5-year-old who was taken by an unknown man from a playground in New Jersey is still missing one week after the incident.
The search for Dulce Maria Alavez, who was taken on the afternoon of Sept. 16 and was the subject of an Amber Alert issued the next day, entered the eighth day on Monday, Sept. 23.
The Bridgeton Police Department said the girl "was taken by a light-skinned, possibly Hispanic male" from the Bridgeton City Park.
Authorities have probed whether Dulce's family was involved but have not indicated any evidence supporting that theory and relatives have denied all accusations.
Dulce's mother, Noema Alavez, said the man who took her daughter was not a relative.
"The police think our family did this," she told NJ Advance Media last week. "They think I did something to her. I didn't. I love my daughter. I would never do nothing bad to her."
She pleaded for her daughter's safe return, asking the kidnapper "to return her back and stop making her family suffer so much."
Surveillance footage showed Dulce, her mother, and two other minors getting ice cream in a convenience store before going to the park. Alavez said she stayed in the car with one of the minors while Dulce and the girl's sibling went to play.
The FBI is asking anyone with information, including images, videos, or other digital information, to submit it through this webpage. People can also call the FBI's tip line at 1-800-CALL-FBI (1-800-225-5324), selecting option 4, then option 8, or contact the nearest American Embassy or Consulate. People can also text information to TIP411 subtext Bridgeton.
While the department stated that the girl was taken by a man, the FBI initially said she "may have been taken" before removing any mention of an apparent kidnapper from the wanted poster it published.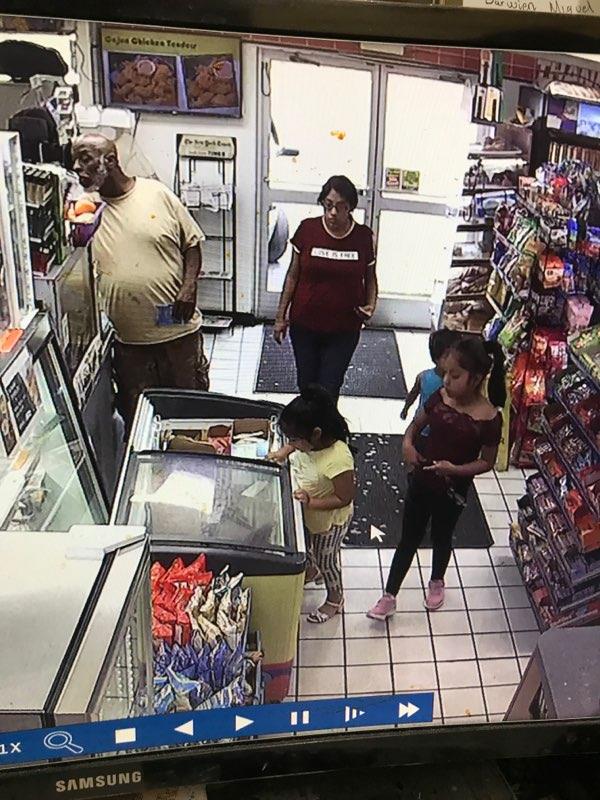 In a press release on Monday, Cumberland County Prosecutor Jennifer Webb-McRae said the search for Dulce is continuing.
"We are asking anyone who may have been at the Bridgeton City Park Recreational Area on Monday, Sept. 16, 2019, between the hours of 3–6 p.m. to check their cellphones to see if they took photos and/or videos while they were in the area," Webb-McRae wrote.
"Their media may contain information which seems innocuous to them but is a valuable piece of the puzzle in helping us bring Dulce home to her family."
Dozens of officers have scoured the park where Dulce was seen multiple times, including by air and looking at bodies of water.
At a press conference on Friday, Webb-McRae described the man who allegedly took Dulce as a person who police want to talk to.
Bridgeton Police Chief Michael Gaimari said six other agencies were assisting his department in revisiting areas they already searched and expanding to new areas.
He said that no arrests have been made, calling reports that the victim's mother was arrested "totally erroneous."
"We do not have any strong suspects at this time," he said. "We're doing a lot of interviews. As of this morning, probably 70-75 interviews."