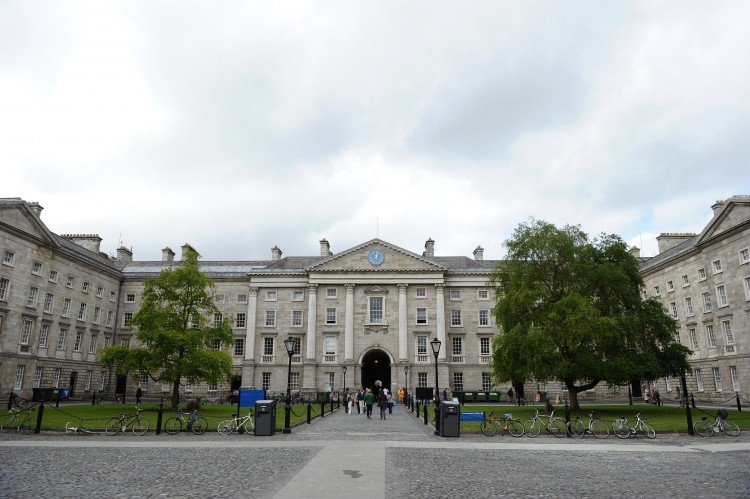 A 4-million-euro tourism development for Dublin, called the Dubline, was announced this week by the Minister for Transport, Tourism and Sport, Mr Leo Varadkar.
The Dubline is a proposed heritage walking trail which will run across the city from East to West, along a route from College Green to Kilmainham. The project aims to grow tourism revenues, which are currently worth over 1.5 billion euro to Dublin, by creating an interactive, informative and dynamically branded walking route detailing the city's rich cultural heritage.
According to a press release, state-of-the-art technology will be utilised to inform and inspire visitors to engage with Dublin's heritage, while actors and storytellers from the attractions and sites along the Dubline route will animate the stories of Dublin – in the old fashioned Dublin way.
Minister Varadkar explained the idea behind the Dubline: "The Dubline will tell the story of the city of Dublin, and will become a focal point for visitors. A walk from Trinity College to Kilmainham takes you through centuries of Irish history, including our Viking, medieval, Norman and Anglo-Irish pasts. This new initiative will combine the ancient era with modern technology to immerse tourists in Dublin's history."
Minister Varadkar also confirmed an investment of 3.5 million euro through Fáilte Ireland to implement the project (bringing overall investment to over 4 million euro), and said that he was also very pleased that Dublin City Council and the Office of Public Works (OPW) were on board. Minister Varadkar said: "Projects like this will give Dublin a competitive edge when it comes to attracting more overseas visitors to the city. This is not only good for tourism but also for businesses, retailers and jobs in the city." 
Confirming Dublin City Council's commitment to the project, the Lord Mayor of Dublin, Mr Andrew Montague, said: "Dublin City Council is delighted to be involved in the development of the Dubline, a unique, branded cultural trail that will significantly enhance the visitor's experience of Dublin, and provide us all with an opportunity to grow and develop tourism in our city."
Fáilte Ireland CEO, Mr Shaun Quinn said: "We in Fáilte Ireland believe we can build on this remarkable potential to increase the quantity of visitors we welcome and to enhance the quality of their experience here." He went on to say that a successful tourism destination needs to be able to tell its story, and to provide opportunities for visitors to engage with the narrative. "We believe that the Dubline will allow us to do just that, and will help us to raise our game in marketing Dublin as a world class destination," Mr Quinn said.
The next steps in the project include:
• Delivery of a route orientation, way finding and discovery system, and development of themed walking trails based around the central line;
• Greatly improved access to the heritage of the area through innovative interpretation using online, mobile and traditional media;
• Implementation of public realm enhancements to improve the pedestrian environment;
• Further investment in visitor attractions and infrastructure, including development of a new visitor servicing hub, to build on recent investments in Meeting House Square, Dublinia and The Book of Kells exhibition;
• Promotion of the Dubline to both domestic and international visitors.
For further information on the Dubline project, log on to www.dubline.ie