Duane Chapman, star of "Dog the Bounty Hunter," said he lost 17 pounds since his wife died about two weeks ago.
His wife, Beth Chapman, lost her battle with cancer last month at the age of 51.
"I can't eat. Two bites, I'm full. I got to force-feed myself like I force-fed her," he told Entertainment Tonight.
Things haven't been the same for Duane "Dog" Chapman since the death of his beloved wife, Beth.https://t.co/xYHwybYbaI

— Entertainment Tonight (@etnow) July 11, 2019
"I'm having a hard time ordering food. I've lost 17 pounds. Chewing ice helps, and I've lost 17 pounds in about two weeks," he added, saying he no longer sleeps soundly.
Chapman said he wants to join his wife in heaven but isn't contemplating suicide or anything drastic, saying that he wants to use his time on Earth to help others cope with the loss of a loved one.
He also described how one man came up to him, telling Chapman that he lost his wife six months ago.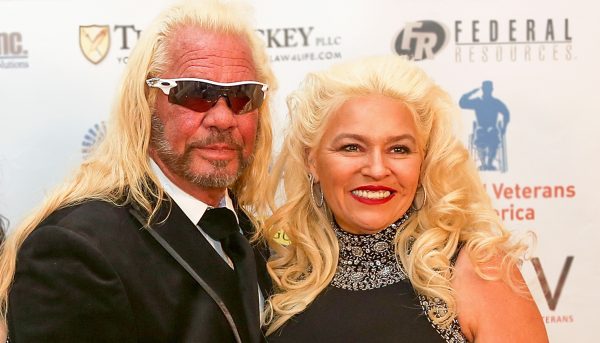 "I hugged him and I felt a connection like, boom, instantly brotherhood, right," Chapman explained. "So when you go through something and somebody else [goes through the same thing], there's something there. That's why I'm going through it, but I use that thing that's bad to help me help others."
The reality TV star also said it's hard to get back to his routine after his wife's passing.
"I haven't gotten past the place where I'm [not] putting a pillow where she was and covering it up," he told the news outlet. "And then I wake up in the middle of the night and I see her and it doesn't register that [it] ain't her. I'm still there."
He added: "When she was sick I'd have to wake up a few times when she stopped breathing. I couldn't hear it no more. And she's laying and I'm like, 'You are not dying like that. I will not let you die.' So I'm so used to that that I don't sleep solid anymore."
Chapman noted that he has a "whole new look on life" after her passing.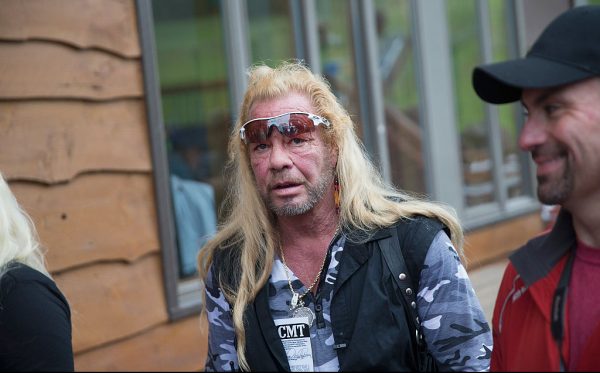 'Let Me Go'
In another interview, he recalled what Beth told him before her death in a Hawaii hospital.
"The last few moments she said, 'Come in here right now, in the bathroom.'"
He added: "I went in and she said, 'Look at me.' And I said, 'Yeah, you're freaking beautiful baby.' (And she said,) 'Look at me, Duane Chapman.' And I did, I always saw Beth and she said, 'Please, let me go.'"
The reality TV star continued, saying, "And I didn't even make a decision, I almost said, 'I can't.' Before I could say, 'Alright,' she couldn't breathe and I called the ambulance … But every day she talked as if she was not there. 'Here's what to do with this, here's what to do with that. Don't keep running your mouth. When they ask you a specific question, just answer that.'"
Beth Chapman died on the morning of June 26 at a Hawaii hospital.
She was diagnosed with throat cancer in 2017 before doctors declared her cancer-free. In November 2018, however, she was again hospitalized due to cancer.
"For two to three years, she knew this might happen," Chapman told ET. "So she would say, 'Who is going to sit next to you?' And I said, 'No one.'"
"So, prepared? No, you're never, ever prepared. You can't prepare," he added to the outlet of losing his wife. "There is no way. I did not know that this was going to happen that day."