A woman accused of destroying $300,000 worth of artwork at the end of a drunken first date with a prominent lawyer is disputing his version of events.
Lindy Lou Layman is charged with criminal mischief for destroying three paintings and two sculptures at Anthony Buzbee's home in River Oaks, Houston last month.
Layman, 29, from Dallas, appeared in court on Tuesday, Jan. 9 for a bond hearing. Afterwards, her legal representative said she would be disputing Anthony Buzbee's account of the disastrous date.
Layman allegedly tore down two original Andy Warhol paintings valued at $500,000 from the wall of Buzbee's mansion and poured wine on them. She is also accused of hurling two abstract sculptures, estimated at $20,000 each, across the room, according to court documents.
Buzbee claims that Layman became too drunk after their date so he called her an Uber, but she refused to leave and hid inside the home before it arrived, CBS affiliate KHOU-TV reported.
He alleges she started yelling and became aggressive after he found her and called a second Uber.
However, Layman's lawyer, Justin Keiter, denied the claims were true and insisted his client was a "great person" who is "weathering the storm of the intense media scrutiny."
He told the Houston Chronicle: "We certainly disagree with Mr. Buzbee's rendition of the facts."
But he declined to comment on Layman's version of the story and said, "I'll save that for the courtroom."
According to the newspaper, Layman, who is free on a $30,000 bond, is prohibited from using drugs or alcohol or contacting Buzbee.
"We have no interest in having contact with Mr. Buzbee," Keiter said. "That's fine with us."
Layman is a freelance court reporter, according to her LinkedIn profile.
She is facing the charge of 1st-degree criminal mischief, a felony charge which theoretically carries a penalty of a five to 99-year prison sentence, according to the penal code of Texas.
Buzbee has hosted a fundraiser for then-candidate Donald Trump and Texas Governor Rick Perry in his $9 million River Oaks mansion, according to the Dallas News.
The prominent lawyer was embroiled in a dispute with the River Oaks Property Owners group three months ago, after he bought a World War II tank for $600,000 and parked it outside his mansion. The tank still appears in a Google Street View image of Buzbee's mansion.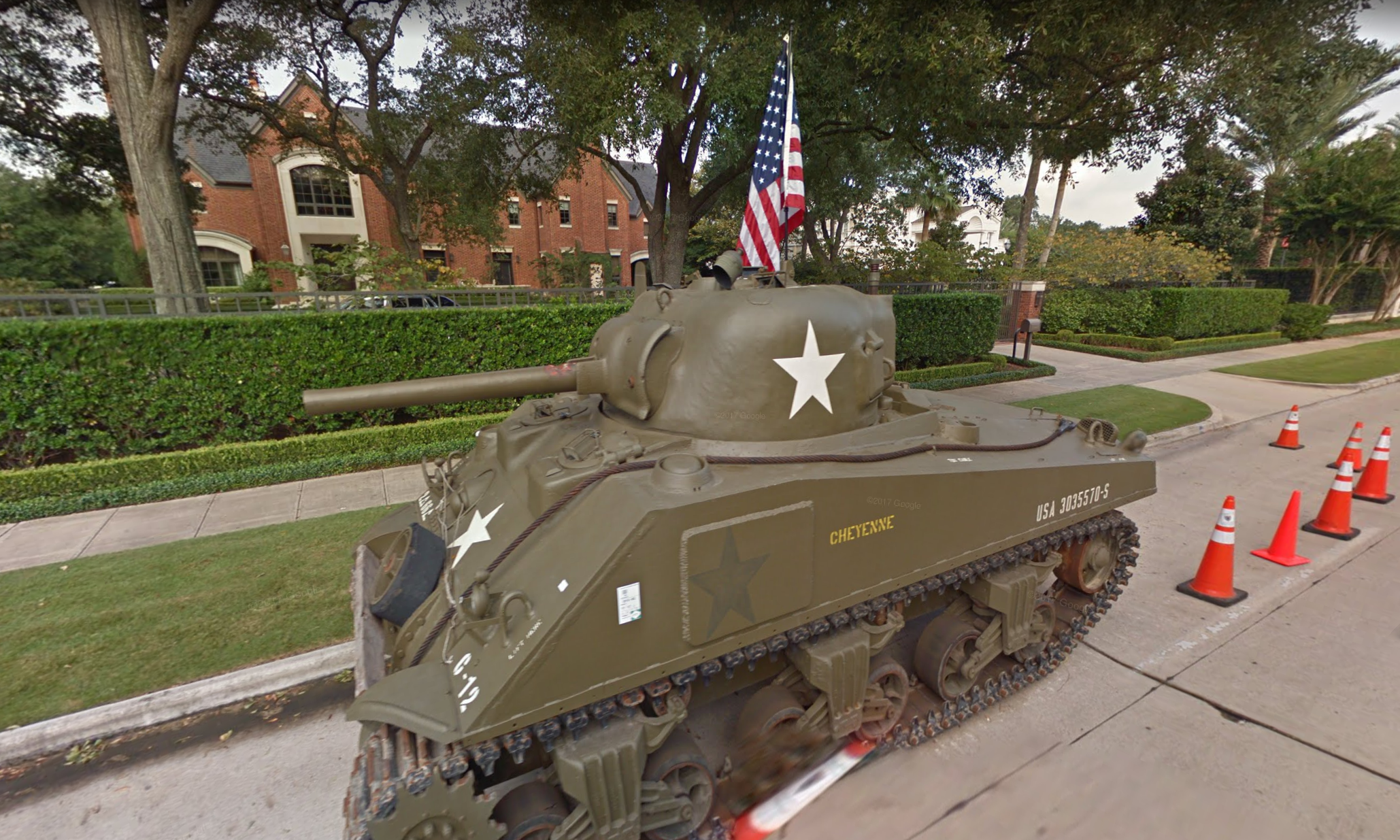 Recommended Video:
Boy Accidentally Razors Off Chunk of Hair During Tutorial