Fueled by the opioid crisis—particularly the flood of powerful synthetic opioids such as fentanyl from China—drug overdose deaths increased by at least 6.6 percent in 2017, according to provisional data by the Centers for Disease Control and Prevention (CDC).
More than 71,500 Americans died of a drug overdose, with at least 68 percent of those deaths attributed to opioids.
Both numbers are increases over the 64,000 deaths in 2016, of which almost two-thirds were opioid-related.
Nebraska, North Carolina, and New Jersey had the largest increases in overdose deaths, up by 33 percent, 22 percent, and 21 percent, respectively.
The states with the most overdose deaths were Pennsylvania, Florida, and California, which suffered more than 5,000 deaths apiece.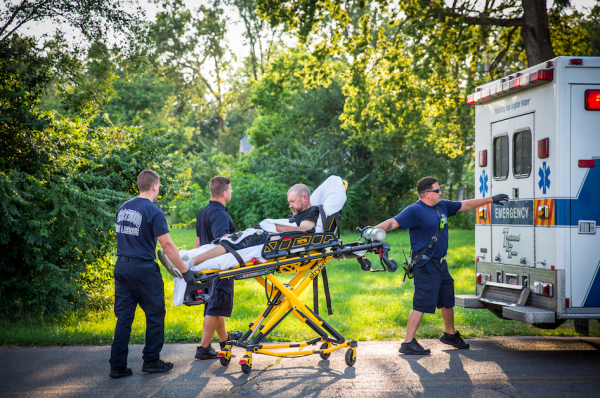 Ohio, another hard-hit state, saw an uptick in deaths in 2017, but not as marked as had been predicted from the disturbing trend at the beginning of the year.
In Columbus, Ohio, the coroner saw a 66 percent spike in overdose deaths at the beginning of 2017, according to the Justice Department.
Fentanyl seemed to be the culprit in the spike. In Montgomery County, Ohio, 99 of the first 100 accidental overdoses in 2017 included fentanyl.
However, overdoses tapered off, and, although Ohio suffered a 9.3 percent increase in deaths over the previous year, the number was lower than initially predicted. According to the CDC's provisional numbers, the state had 4,925 overdose deaths in 2017.
Eighty percent of new heroin users started their addiction through prescription pills. Fentanyl is often mixed in with heroin and black market pain pills, making them more deadly. Fentanyl was originally developed as a painkiller and an anesthetic, and is 50 to 100 times more potent than heroin. Two milligrams of fentanyl is a lethal dose for a non-opioid user.
For Help
If you or someone you know needs help for an opioid addiction, call the national helpline:
1-800-662-HELP (4357)
Or find resources online at SAMHSA.gov