The Northern Territory (NT) has seen an eruption in excitement over prospects of a new gold rush after exploration teams believe they have unearthed an extraordinary high-grade deposit of the precious metal.
Emmerson Resources (ERM), a mineral exploration organisation, stumbled upon the remarkably rare find in the heart of the territory at Mauritania, Tennant Creek following surveying done by drones equipped with magnetic-field-detecting instruments.
"There is absolutely buzz around the town," NT Mining and Industry Minister Nicole Manison told reporters on Wednesday. "There are companies making great discoveries. We have the real potential to bring Tennant Creek back to its glory days of being a thriving mining town."
Mansion said that the NT currently had 20 mining projects working towards final investment decisions, worth a combined value of $6.2 billion (US$4.5 billion).
Prior surveying technology saw planes flying at a height of 30 metres taking magnetic field measurements every 50 to 100 metres. This data was used to locate magnetite, an iron ore that is often found near gold ore deposits, and the world's most magnetic naturally occurring mineral.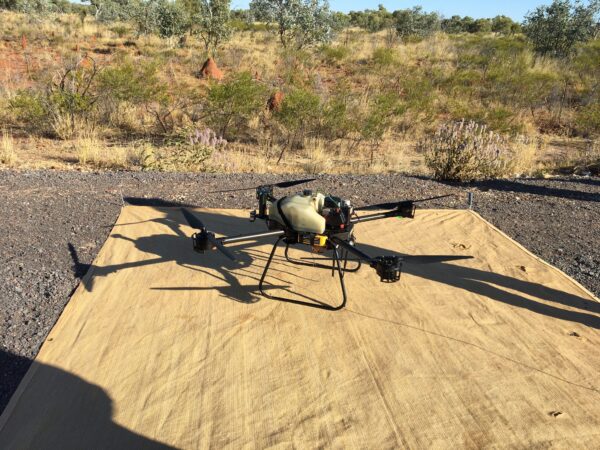 Newer techniques, on the other hand, involve flying drones equipped with the same sort of magnetometers, but which at 15 metres off the ground and taking measurements every 10 metres provide a far more detailed picture of the subterranean landscape.
ERM CEO Rob Bills explained that the drones had helped in uncovering a shallow deposit near the surface, with the grade of gold found reaching up to around 40-50 grams per tonne (g/t)—one of the highest concentrations found in Australia.
"The average grade in Australia would probably be about five, five to ten at the most," Bills told The Epoch Times.
However, Bills said that the shallow deposit, known as the gold oxide reserve, was a region enriched by another primary source of gold.
"The shallow part of Mauritania is phenomenal," Bills said. "There's got to be a source of that. Somewhere in that area, there has to be a source to pull that gold."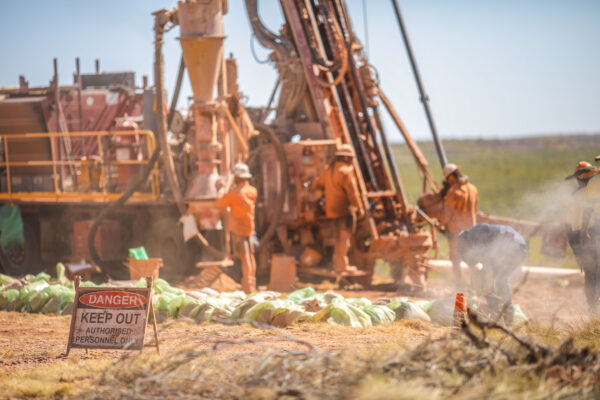 He said that deeper drilling began in an attempt to locate the actual root of the deposit, after which they continued to find more gold of a very high grade.
"And with that deeper drilling, I think we found the source."
The sample obtained at the new location was graded even higher, with one particular area found to contain a gold concentration of 57 g/t.
The near-surface deposits will be extracted using open-pit mines, with the deeper area requiring more expensive underground operations. Bills said that further exploration of the deeper zone was needed, but that the results looked promising.
Currently, the minerals hunter holds the exploration rights to 1,700 square kilometres or around 90 percent of the Tennant Creek field.
ERM is set to make 6 percent of all profits, made in royalties, after partnering with Tennant Consolidated Mining Group (TCMG), a Hong Kong-based debt fund that will be responsible for handling mining operations.
TCMG is also planning on constructing a gold processing mill in the region, an outcome which Bills said would greatly boost the value of the state's exploration sector.