A man who was operating a drone over a beach in the Bahamas saw  the moment a group of sharks approached a boy.
Artem Tkachenko spotted a boy in green swimming trunks running into the ocean before the sharks approached the child, who was seemingly unaware of the situation that was unfolding around him.
"Run! Run!" he  screamed at him from the shore, Inside Edition reported.
Even though his command to the boy was simplistic, the boy responded and rushed to shore. There were four sharks in all.
Some people pointed out that the sharks may have been nurse sharks, which are generally harmless.
"Shark populations in this part of the Caribbean are thriving," Dive Magazine wrote, which said that six shark species lived in the region, including bull sharks, lemon sharks, tiger sharks, great hammerhead sharks, Caribbean reef sharks, and whitetip sharks.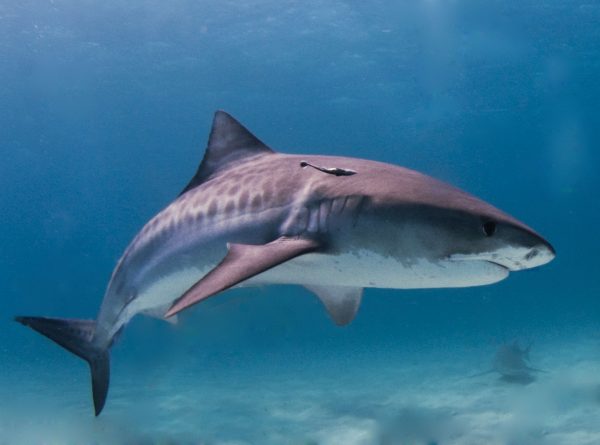 Last year, Sarah Illig was bitten by a shark in the Caribbean, and the terrifying encounter was captured on camera.
"It just felt like five or six hands grabbed my arms as tight as they could," Illig was quoted as saying by The Post and Courier.
The bite lasted about a second, she explained, saying she swam to safety with gash marks on her arm.
"He said if we were home, definitely get stitches, but stitches would be difficult to do with the location we were in," said Illig. She didn't say where in the Caribbean.
"If we're able to spread any message through this, it's that we don't want anyone to be afraid of sharks, and we want people to really understand them better," Illig continued.
"She just thought that my arm was food and she swam up to me," Illig said.
According to the Post and Courier, the type of shark that attacked her was a nurse shark—the same that encircled the boy in the Bahamas.
Nurse sharks are usually docile "easy-going" bottom feeders that don't generally attack humans, according to the National Park Service.
Nurse sharks have been described as the "couch potato" of the shark world, the service says.
"This label, however, is not meant to imply that their lives and behaviors are simple and always relaxed; quite the contrary! But they do slow down, swim locally, and associate — sometimes in cozy piles — with other similar-sized nurse sharks in the shallow warm seas they usually inhabit. Such behavior allows time for shark socializing and fosters the development of interesting group behaviors," the website says of the animal.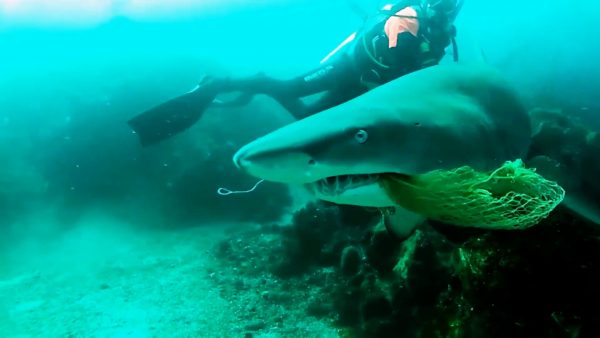 Shark Attack Stats
According to National Geographic, about 93 percent of all shark attacks from the year 1580 to 2010 were on males.
"In 2010, North American Waters had 42% of all confirmed unprovoked attacks worldwide (32 attacks)," said the website, adding that surfers accounted for about 50 percent of the attacks.
Meanwhile, "Swimmers and Waders accounted for 38% of all attacks in 2010," said National Geographic, adding: "Snorkelers and divers accounted for 8% of all attacks in 2010."
A drone cameraman spotted four sharks swimming towards a boy and quickly warned him to get out of the shark-infested water in the Bahamas.

Posted by BroBible on Saturday, January 13, 2018
About 3 percent of attacks were on people in inflatable rafts and inner tubes.
"Over the last half-century, there have been more unprovoked shark attacks in Florida (27 out of a total 139) between 2-3 pm than any other time of the day," says National Geographic. "New Smyrna Beach in Florida is the shark attack capital of the world according to ISAF. It is estimated that anyone who has swam there has been within 10ft of a shark."
Tiger shark photo: (Albert kok/Wikimedia [CC BY-SA 3.0; CC BY-SA 2.5; CC BY-SA 2.0; CC BY-SA 1.0])
Epoch Times' Petr Svab contributed to this report