Driverless trains on the London Underground would be "poor value for money", according to leaked internal analysis that calculates the cost of introducing them at over £7 billion.
The prime minister in June said that driverless trains should be a condition of future bailouts for Transport for London (TfL), which is currently on central government life-support after passenger numbers were hit by COVID-19 measures.
However, the leaked document, first obtained by a train driver's union, says that while there are some benefits to passenger safety, converting the system to driverless would be "poor value for money".
"There is no financial case for Driverless operation in view of the very high up-front capital cost of infrastructure enabling works and train system conversions," concluded the document, which laid out the business case for driverless trains in the capital. "Staffing efficiencies are offset by increased maintenance costs of the additional safety systems."
TfL confirmed that the analysis, which has been seen by The Epoch Times, was commissioned by the government following the first bailout agreement in May.
The drivers' union ASLEF said the document proved the idea of driverless trains is a "politically-driven fantasy".
"We know that passengers don't want driverless trains," Mick Whelan, ASLEFs general secretary, said in a statement. "Whenever they are asked, they always answer with a resounding 'No'. And now we know it is not economically feasible, either."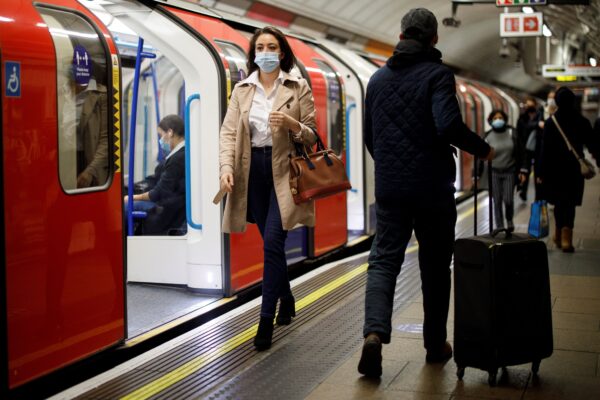 Finn Brennan, ASLEF spokesperson on London Underground, said in the statement, 'The presentation shows that, given the constraints of the Underground's infrastructure, there would still need to be a train operator on every train for the safety and security of passengers and that any cost savings are offset by the increased maintenance cost."
The notion of driverless trains has long been floated as a potential way to bring down costs on one of the most expensive transport systems in the world.
"We put together this analysis for the KPMG review into TfL's finances, commissioned by the Government following the emergency funding agreement agreed in May," a TfL spokesperson said in an emailed statement. "The possibilities, costs and benefits of driverless trains are things that TfL has looked at in the past and will continue to keep under review but it is not something we are actively pursuing.
"Our train operators perform a fundamental safety-critical role on the transport network and, along with all our frontline staff, have played an essential role in keeping London moving during the pandemic."
Last week the government threatened to take over the running of TfL, as part of a £4.9 billion agreement being pushed for by Mayor Sadiq Khan.
Current funding from central government runs out at the end of the week after a two-week extension was granted on Oct. 16.