A man who shot and wounded another man who reached into his car and tried to grab the steering wheel was charged with assault, prosecutors said.
Video footage showed a man driving his car to a stop in downtown Seattle on June 7 as a group of people protesting swarmed the vehicle.
One person reached inside and tried to grab the steering wheel, then punched the driver in the face, prompting the driver to fire his gun. The driver then exited his vehicle and surrendered to police officers stationed nearby.
Based on an investigation, the driver appears to have provoked the attack, the King County Prosecuting Attorney's Office stated, as it filed a felony first-degree assault charge.
"Although Mr. Fernandez claims to have acted in self-defense, our laws distinguish a person protecting himself from an attack from a person who provoked the attack in the first place," the office said in a statement.
"Given the evidence uncovered in the past three days, there is probable cause to believe Mr. Fernandez falls in the latter category."
The driver was identified as Nikolas Alexander Fernandez. He is being held on $150,000 bail. Fernandez's arraignment is scheduled for June 24.
The Seattle Police Department is continuing to investigate what happened.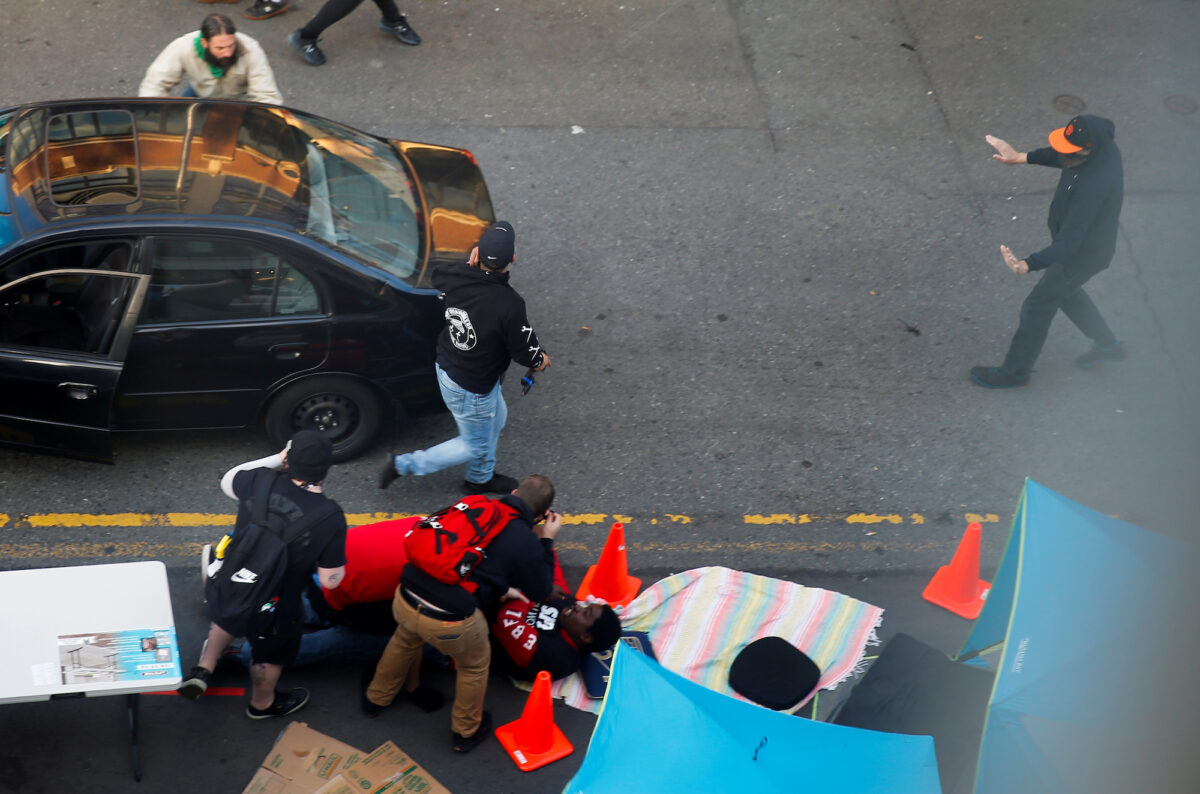 According to charging documents, Fernandez told officers that he was driving around the area of the protest and came onto 11th Avenue. He thought he could get through, so he continued driving, but encountered a crowd that was yelling at him.
People in the crowd started kicking his car, and people were trying to grab him through his open driver's side window, he said, adding that the person he shot was grabbing his steering wheel.
Fernandez, when asked why he shot the man, said he was afraid for his life.
Dan Gregory, the person who was shot, told officers from the hospital that he saw a black car turn the corner and drive past him while picking up speed. Fernandez, Gregory alleged, was driving "insane," at speeds of up to 50 miles per hour.
Gregory said he shouted at the driver to stop but, when he didn't, reached through the window and grabbed the steering wheel.
"He said he was going to yank the steering wheel but then realized that he might cause the car to veer into the people," according to the documents.
Gregory then let go and punched the driver in the face. After the vehicle stopped, the driver fired one shot, which hit Gregory in the right arm.