As the Chinese city of Zhengzhou recovers from recent severe flooding, residents are sharing their stories of survival.
By July 24, the official death toll had reached 58 across Henan Province. But the real figure may be much higher due to media censoring, according to a local man who escaped from a submerged tunnel on July 20.
At least a dozen people died after floodwaters inundated a two and half mile stretch of highway tunnel in Zhengzhou, trapping hundreds of vehicles.
Zhao Jun, using an pseudonym, told the Chinese language Epoch Times that he, along with hundreds of other drivers, was trapped in the tunnel, which is part of a major highway system connecting the provincial capital with other Chinese megacities.
When he entered the tunnel at around 3 p.m., there appeared to be no danger.
"There was no sign of water accumulating on the ground, but then, the traffic almost came to a halt. Everyone was stuck in the traffic," Zhao said.
Without warning, water began surging into the tunnel.
"The flood water poured in from the outside. As the water began to rise, the traffic became even more chaotic and completely jammed up," he said.
Zhao recalled that people started panicking and abandoned their cars to escape the tunnel.
"As the water seeped into my car, I had no choice but to get out and rush toward the tunnel exit as quickly as I could. The cars behind me had already been abandoned," he said.
"No sooner had I managed to make it out than the whole tunnel quickly was submerged in water. It was too late for those [people] behind me to make it."
Soaked and shivering from the downpour, Zhao stood on the central raised median with several others who had just escaped the tunnel.
"There were about a dozen people [behind me] who couldn't make it," he said. "But it'd be very hard to know the actual number because the information is now censored by the authorities."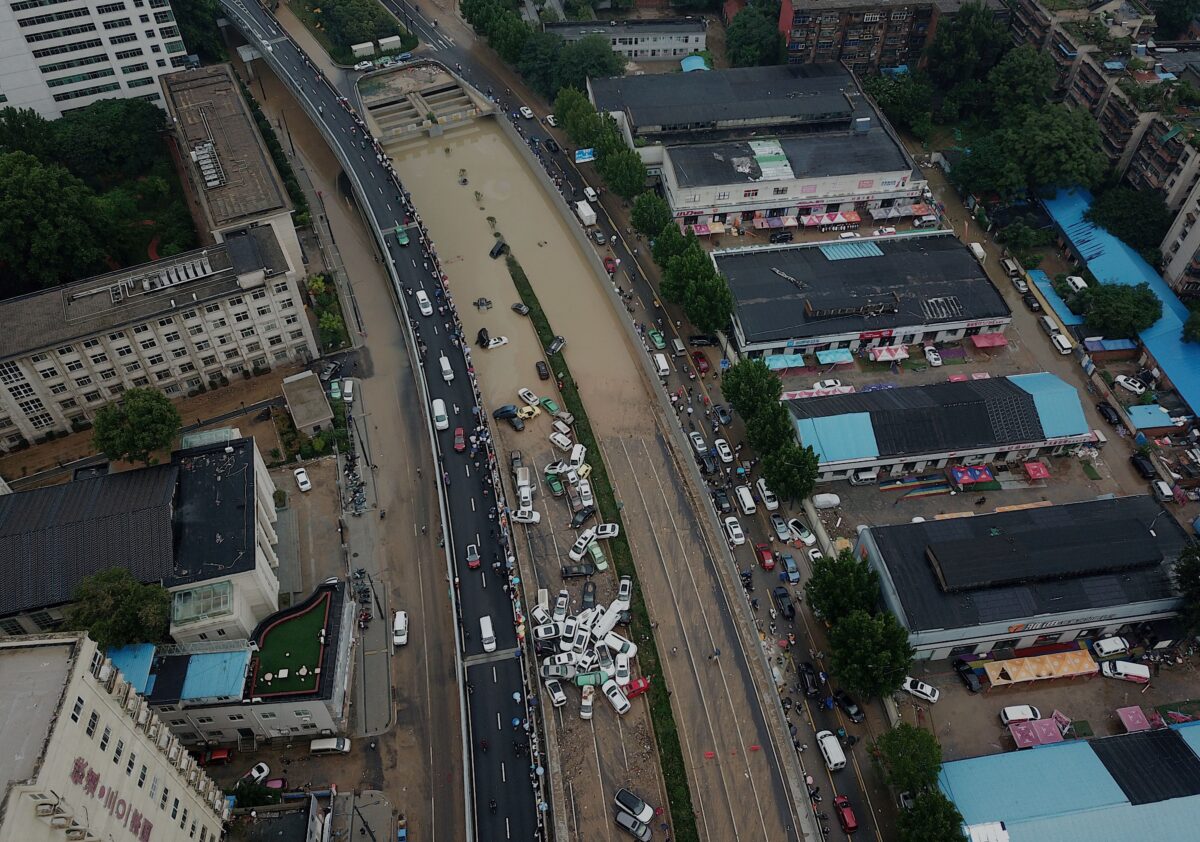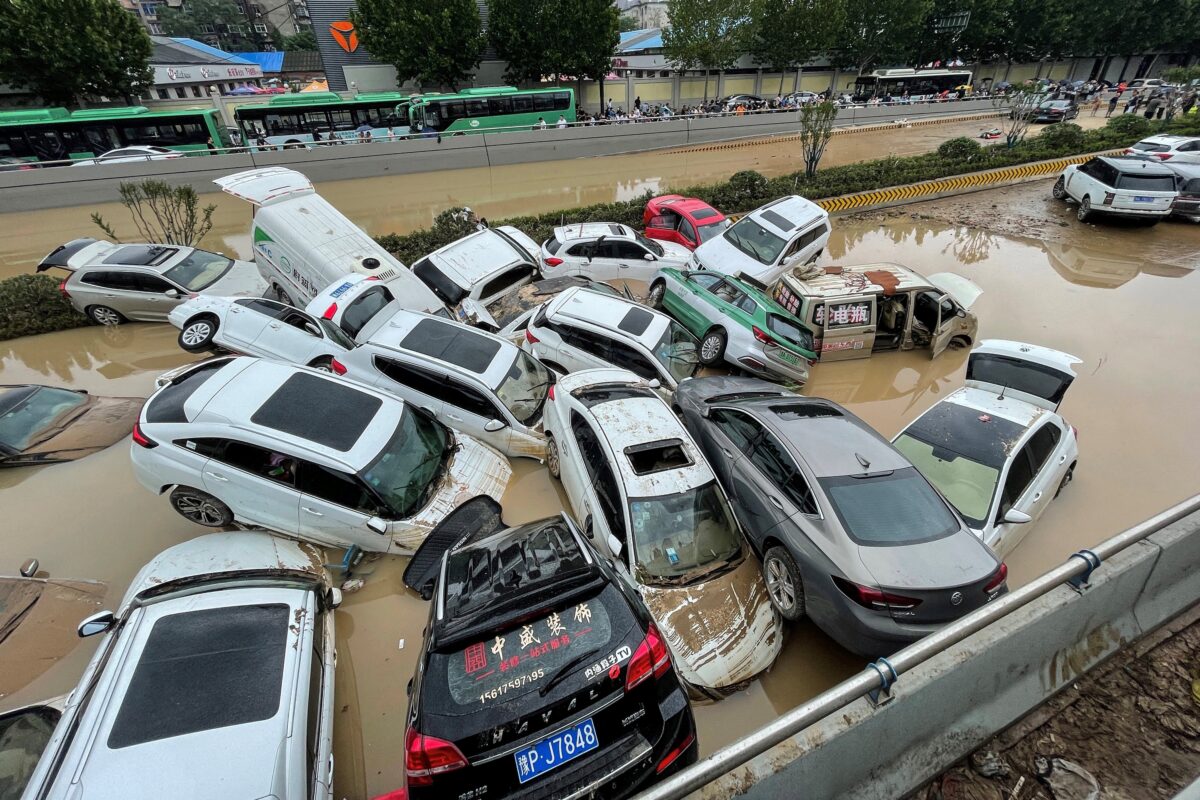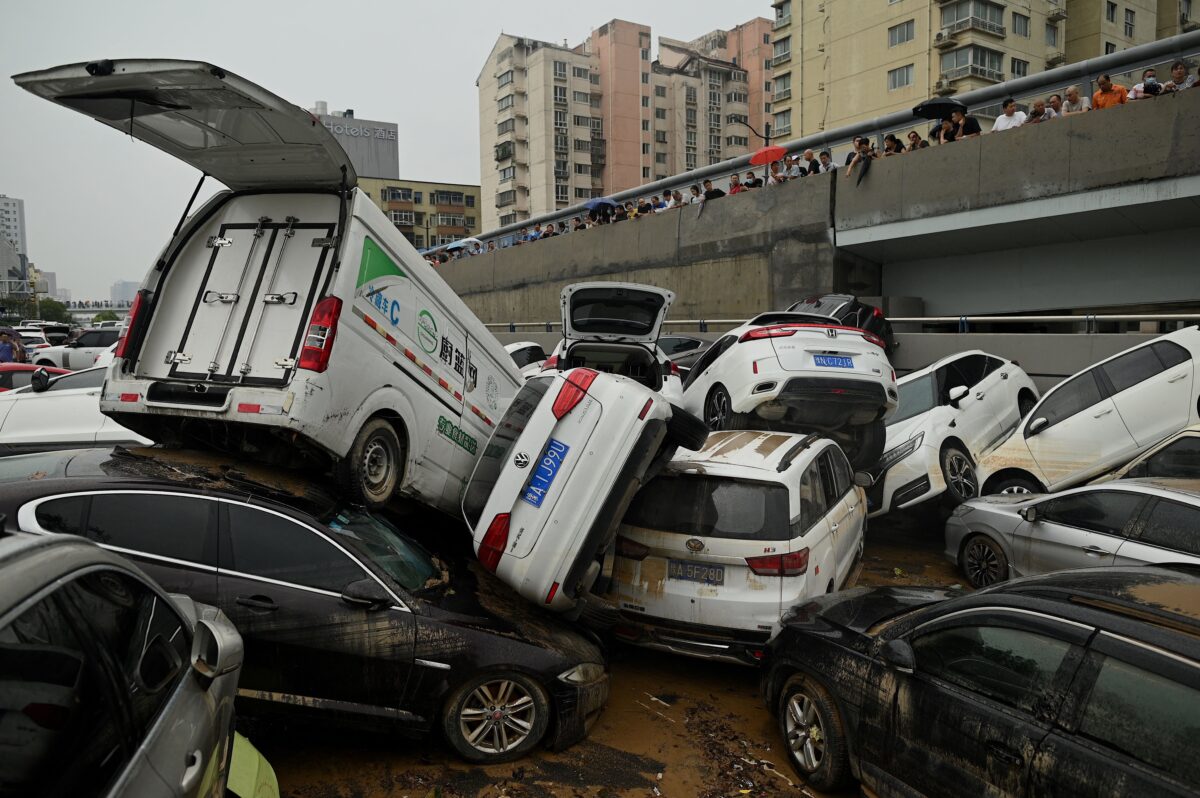 Videos and photos have circulated online showing cars piled up along the road leading into the tunnel entrance, with many more vehicles trapped inside the submerged tunnel.
Regime censors have scrubbed Chinese social media of all videos and posts showing death and destruction from the flooding, which one local described as a man-made disaster.
Gu Xiaohua and Gu Qing'er contributed to the report.