Three teens died on May 25 in North Miami after they were struck by a car while waiting for a bus to go to a soccer tournament.
The incident happened on Saturday morning while 13-year-old Gedeon Desir, 15-year-old Lens Desir, and 17-year-old Richecarde Dumay were together walking on the sidewalk. They were members of Little Haiti Soccer Club and were about to take a bus to a soccer tournament in Weston, reported CBS Miami.
A GoFundMe page for the boys said they were on their way to play alongside their friends as members of the under-18 and under-15 teams later that afternoon.
"Last time I see him, Friday night, just me and him going to a restaurant to eat. That was the last time and Saturday morning they call me and say my son dead," Lens' dad, Penel Jean Desir, told the media.
Family members of three Miami teenagers who were killed on their way to a soccer tournament over the weekend will be meeting today to plan their funerals.https://t.co/yQ9pwg0xsd

— CBS4 Miami (@CBSMiami) May 27, 2019
Pat Santangelo, a Little Haiti Football Club board member, told CBS Miami that all the three children were gifted athletes, had good values, and studied hard.
They were not related; Gideon Desir was a student at North Miami Middle School, while the other two studied at Miami Edison High School.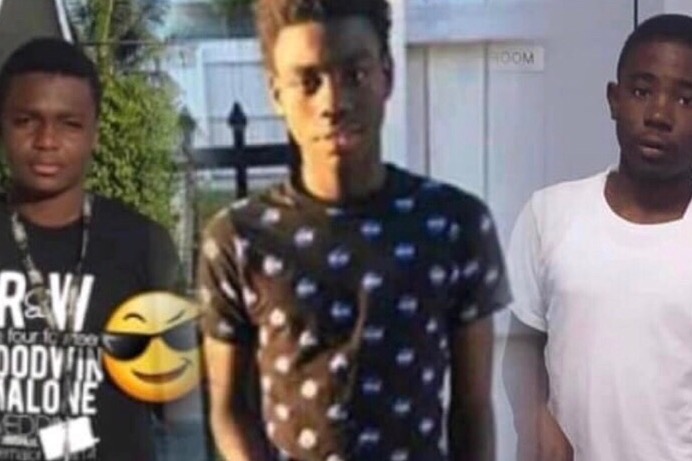 "These three children were the type of kids that any parent would wish their child could be like. We were really, really proud of these three young men, they represented the Little Haiti community very well. They represented the City of Miami very well," Santangelo said.
Surveillance footage showed grainy images of what happened that morning—the boys were walking on the sidewalk when a car came rushing towards them.
"They take three young boys, three soccer player. She drive so fast, where she come from to take three lives, boys' lives like that," Jean Desir said.
Miami Edison Football team has lost a extraordinary young man he passed this morning as one of the kids in North Miami going to a soccer match. We will miss Dumay Richecarde may you rest in peace. Say a prayer for… https://t.co/y1kxwIG0BI

— Luther Luke Campbell (@unclelukereal1) May 25, 2019
The driver survived the crash and was taken to the hospital in critical condition.
The families of three victims meet on Monday to plan their funerals.
The tragic demise of the three youths left their team members in tears.
"They were hurting, crying, showing their love, expressing their love for their teammates," Rev. Mike Davis, a local pastor, told 7 News Miami.
Another local pastor, Father Reginald Jean-Mary, said Desir was active in the local church community.
A COMMUNITY MOURNS – Friends and loved ones are grieving the loss of the three members of Little Haiti FC Soccer Club who were fatally struck by a driver in North Miami. Two of the teens' bodies will be flown to their home country of Haiti for burial. https://t.co/57orJ1ueiq

— WSVN 7 News (@wsvn) May 26, 2019
"This was a really young man who made a lot of sacrifices, who had a good vision for tomorrow, who had good ideals in life," he told 7 News Miami.
The case is under investigation. Local media reported people paying tributes to the three young boys with blue balloons, flowers, and stuffed animals at the spot they were killed.