A man who smashed into 14 cars while driving erratically down a California highway was detained by concerned drivers and later arrested on charges of driving while under the influence.
California Highway Police cited by ABC30 have identified the driver as 50-year-old Satinerjit Singh Bali of Lanthrop. Officials added that Bali is suspected of having been high on drugs when he drove at high speeds and hit other vehicles on State Route 99 on Wednesday, June 12.
Eventually, Bali pulled over and some of the drivers he hit who followed him took the opportunity to pounce and restrain him.
According to ABC30, Bali has already been released from jail.
No information was immediately available on the charges he faces nor a possible court date.
'Chasing Drivers for an Unknown Reason'
In a Facebook post, ABC30 reporter Cory James noted that Bali "was reportedly chasing drivers for an unknown reason."
One of the vehicles Bali allegedly ran into was that of Angelique Milam, who told ABC30 that the reckless driver tried to force his way through a narrow gap between her car and that of another road user.
"He just went between the lanes and tried to get through us but there was not enough space so he ended up locking with us, carrying us together," Milam told ABC30.
"He was out to hurt people," she added, noting that she and her teenage daughter, who was behind the wheel at the time of the incident, suffered a range of injuries including concussion and whiplash.
James's post garnered numerous emotional reactions.
Pat Robinson wrote: "The fact that he chased other drivers and that number of drivers, drunk or not, INTENT!!!! He's a clear menace and safety to the public on the road and otherwise. Why would they even consider releasing him after all of that just because he didn't take someone's life and wasn't in the right state of mind?"
Sherry Skiles Miller said: "I think it should be at least 14 counts of hit and run and 14 counts of driving under the influence of drugs! Glad he was stopped before he killed someone."
"Thank God he didn't kill anyone," wrote Anne Widner.
Florida Driver Who Killed 3 Teens Had Suspended License
In related news, the driver who hit and killed three teens while they were waiting for a bus was allegedly driving with a suspended license and reeked of alcohol, Miami Herald reported.
Police have not yet formally identified the driver, but Miami Herald sources named the driver as 31-year-old Mariam Coulibaly, an exotic dancer with numerous driving-related citations on her record.
After the accident, she allegedly told medical staff she had been partying all night.
"I came from a black out. When I woke up I didn't even know that I hurt people," Coulibaly told the Miami Herald from her hospital bed.
"I shattered my chest," she said. "I had surgery on my stomach; shattered my hip."
The three teens—13-year-old Gedeon Desir, 15-year-old Lens Desir, and 17-year-old Richecarde Dumay—were hit at about 5:22 a.m. on May 25 as they were together on a sidewalk.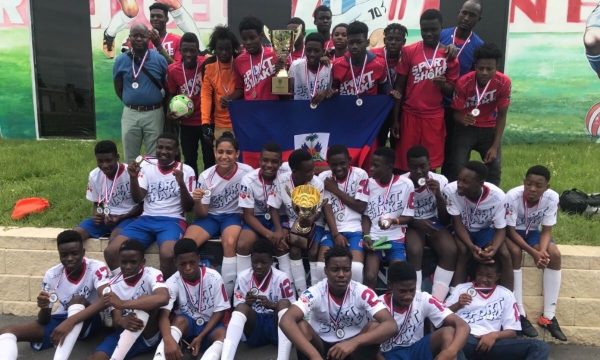 Investigators cited in the report estimate the woman was driving around 60 miles per hour before crashing into the victims. The teenagers died on impact.
According to Miami-Dade records via the Miami Herald, Coulibaly has received citations for 35 separate infractions in the last decade, including careless driving and running a red light.
'Really Proud'
The three youths were members of the Little Haiti Soccer Club and were about to take a bus to a soccer tournament, reported CBS Miami.
A GoFundMe page for the boys said they were on their way to play in Weston alongside their friends as members of the under-18 and under-15 teams later that afternoon.
"Last time I see him, Friday night, just me and him going to a restaurant to eat. That was the last time and Saturday morning they call me and say my son dead," Lens's dad, Penel Jean Desir, told the media.
Family members of three Miami teenagers who were killed on their way to a soccer tournament over the weekend will be meeting today to plan their funerals.https://t.co/yQ9pwg0xsd

— CBS4 Miami (@CBSMiami) May 27, 2019
Pat Santangelo, a Little Haiti Football Club board member, told CBS Miami that all the three children were gifted athletes, had good values, and studied hard.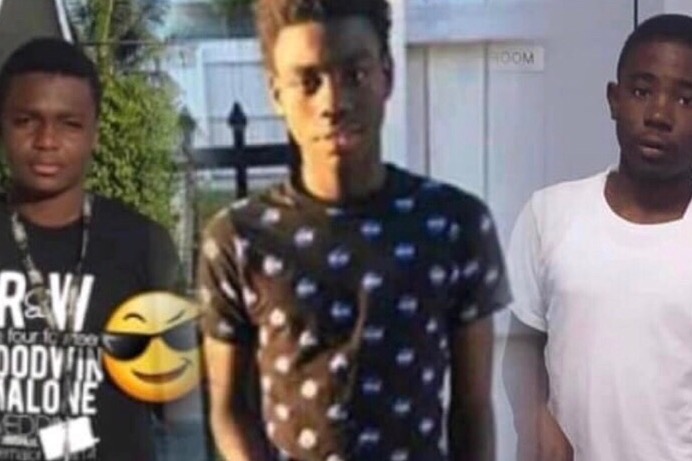 "These three children were the type of kids that any parent would wish their child could be like. We were really, really proud of these three young men, they represented the Little Haiti community very well. They represented the City of Miami very well," Santangelo said.
Surveillance footage showed grainy images of what happened that morning—the boys were walking on the sidewalk when a car came rushing toward them.
Miami Edison Football team has lost a extraordinary young man he passed this morning as one of the kids in North Miami going to a soccer match. We will miss Dumay Richecarde may you rest in peace. Say a prayer for… https://t.co/y1kxwIG0BI

— Luther Luke Campbell (@unclelukereal1) May 25, 2019
The driver survived the crash and was taken to the hospital in critical condition.
Drunk Driving Statistics
On any given day, nearly 30 people in the United States die in drunk-driving crashes, according to 2017 figures published by the United States Department of Transportation.
This is equivalent to one lost life every 48 minutes or just over 10,000 deaths per year.
According to the Centers for Disease Control and Prevention, of the 1,233 traffic deaths among children ages 0 to 14 years in 2016, 214 (17 percent) involved a driver operating under the influence of alcohol.
More than 1 million drivers were arrested in 2016 for driving under the influence of alcohol or narcotics.
Deaths due to drunk-driving have fallen by a third in the last three decades, the DOT notes.